People Moves
Who's Moving Where In Wealth Management – Quilter, Charles Russell Speechlys, Others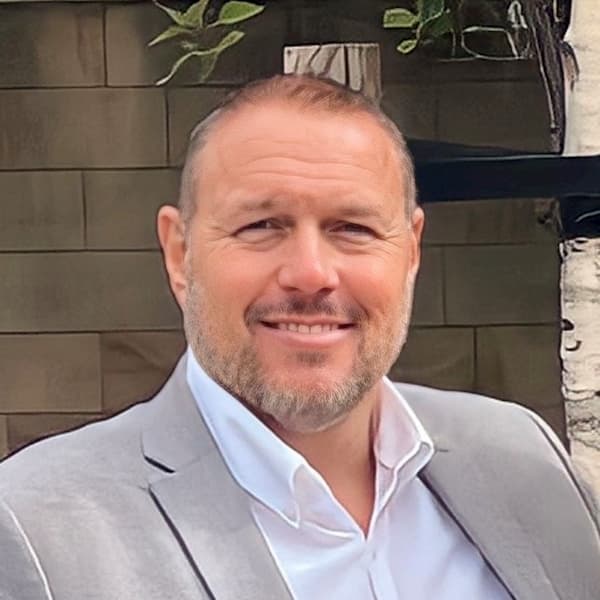 The latest moves and appointments in wealth management in the UK, the rest of Europe, the Middle East and other select locations.
Quilter
Quilter has appointed Chris Jones as academy director of its Financial Adviser School (FAS).
Jones (pictured) joins from wealth management firm St James's Place. Most recently, he was head of change and prioritisation, having previously been head of academy for the north.
Jones has over 30 years' industry experience with a track record of developing businesses, advisors and an advisor academy to support the progression of the next generation of financial advisors.
As academy director, Jones will report to Amanda Cassidy, managing director of Quilter Financial Advisers, and will manage the evolution of the Financial Adviser School during its transition into an academy.
As part of this, Jones will lead on the expansion of the Quilter Financial Adviser School's current offering through the introduction of a support programme designed to assist graduates as they enter the financial advice profession.
The Quilter Financial Adviser School supports qualification for both Level 4 and Level 6 through industry-recognised programmes. (See an the earlier report of Quilter's new training programme here.)
FAS's recently expanded routes to diploma level qualification provides students with the option to study either part time alongside their current career, or to undertake the full time 'fast track' programme which accelerates the time it takes to obtain the required Diploma level qualification to just 16 weeks. To date, more than 500 students have qualified through the school's programme.
Charles Russell Speechlys
International law firm Charles Russell Speechlys has appointment Rebecca Steer as a partner.
Steer is joining the firm's commercial team and will be based in its Cheltenham office, the company said in a statement. Over the last 25 years, she has built up a reputation within the Southwest for her commercial expertise and work across the technology, creative and digital sectors. She advises her client base of owner-managed, portfolio and privately owned digital, tech businesses and dynamic innovator companies across a full spectrum of legal matters, including commercial, intellectual property, media, technology, outsourcing, and data protection matters.
Steer provides market advice and executes commercial, subscription and licensing agreements for emerging tech and digital companies in the UK and overseas, with many of her clients operating on a multi-national basis. She has experience negotiating strategic customer and supplier agreements for clients in these sectors. In addition to her private practice experience, Steer has industry experience working in-house as a general counsel at a semi-conductor company, which means that she is adept at delivering high-quality and specialist advice to her client base.
Steer's appointment follows a number of hires, including David Cordova Flores, tax partner in Luxembourg, head of international arbitration, Tom Snider in Dubai, and family partner Vanessa Duff in Hong Kong. Charles Russell Speechlys focuses on private capital, at the intersection of personal, family, business, and corporates, with locations across the UK, Europe, Asia, and the Middle East.
Chartered Institute for Securities & Investment
The Chartered Institute for Securities & Investment has appointed Mandy Gill as its new executive director of global learning.
Gill will join the CISI in late November from the Gambling Commission where she is director of industry and specialist knowledge. Prior to that, she was director of compliance at the Commission from 2018 to 2023, the firm said in a statement.
Gill, who has a background in vocational education and regulation, worked with Ofqual for three years where she led on a significant change to the regulatory framework for vocational qualifications.
She also has experience of professional services from a practitioner and membership standpoint. She qualified as solicitor in 1993 and, after a spell in practice, Gill worked at Manchester Metropolitan University delivering vocational legal education and later at BPP where she was director of its Manchester Law School. Her membership body and professional standards experience were gained at the Law Society, where she focussed on the quality and standards of legal education, before moving across to the legal regulator.
Additionally, Gill has held various school governorships and was a member of the Greater Manchester Learning and Skills Council.
Robeco
Robeco has appointed Nick King as head of exchange traded funds (ETFs), taking effect in October.
As part of its 2021 to 2025 Strategy, Robeco is planning to expand its investment capabilities with an ETF platform.
King's experience includes senior roles at Fidelity International and BlackRock, where he specialised in ETF product development, portfolio management, and distribution across various asset classes.
Robeco, a pure-play international asset manager founded in 1929 with headquarters in Rotterdam, the Netherlands, has 16 offices worldwide.