New Products
What's New In Investments, Funds? – CG Asset Management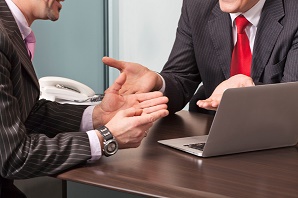 The latest news in investment offerings, financial products and other services relative to wealth advisors and their clients.
CG Asset Management
CG Asset Management (CGAM), a London-based boutique investment house, has just launched the CG Portfolio Plc – UK Index-Linked Bond Fund – an Irish-domiciled UCITs fund. This is the first fund launch from the firm in seven years.
The fund will invest 100 per cent in UK index-linked bonds, which the fund manager, Chris Clothier, believes are amongst the most attractively priced assets globally.
The fund duration will initially be around five years, shorter than the 16-year duration of the index. Fund charges are 0.25 per cent including management fee and fund costs, the firm said in a statement. The management fee is fixed at 0.15 per cent. Other costs are expected to be around 0.1 per cent. The yield is expected to be in excess of 2 per cent.
The fund is targeted at both retail and professional investors and has been seeded by CG Asset Management. It will be managed by Clothier and Emma Moriarty with input from the rest of the team at CG Asset Management.
"Yields on index-linked bonds have gone from being very poor to very attractive in a short space of time. Given the macroeconomic uncertainty, we think that the opportunity to invest in an asset offering positive real yields, after inflation, backed by the UK government is very attractive," Clothier, co-CIO, and co-manager said.
CGAM has invested in index-linked bonds for 30 years with its first purchases of UK linkers through Capital Gearing Trust in 1992. The firm manages £2.4 billion ($3 billion) in index-linked bonds across eight jurisdictions, including £500 million in UK index-linked.