Art
Worth More Than It Is Written On: Wealthy Asians Invest in Rare Letters, Manuscripts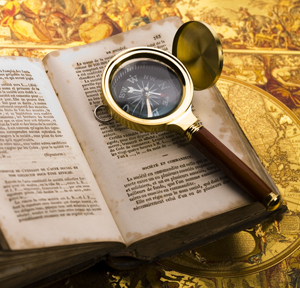 As wealth has proliferated in the Chinese economy a new generation of collector/investor is emerging in China for which investments of passion are becoming an important component of their alternative investment strategy.
There is a long history in the collection of beautiful objects by wealthy individuals and the discreet management of their wealth.
Many high net worth clients are art lovers, own collections or actively buy and sell in the art market. As wealth has proliferated in the Chinese economy a new generation of collector/investor is emerging in China for which investments of passion are becoming an important component of their alternative investment strategy.
Up until now few investment advisors have offered specialist advice in this area to help their wealthiest clients expand their portfolios. One of the newest of this unique type of investment adviser is Aristophil, the Paris-based expert in rare letters and manuscripts started by French collector Gérard Lhéritier. From an art dealer, the company has evolved into a key player in its niche market and caters for collectors worldwide desirous to discover the emotion of a hand-written message by such famous names in history as Gandhi, Einstein, Eisenhower, Mozart or the like.
So as to have sufficient financial muscle for repatriating the best pieces to its museums and offering them a dedicated haven, Aristophil has also gone a step further - the company has created the Amadeus investment scheme, allowing investors to own a personal collection of letters and manuscripts and, whilst entrusting Aristophil with their safe-keeping and valuation, earn a yearly 8 per cent return. This five-year contract also includes a pre-emptive right signed to Aristophil, which buys the collection back after five years with a 40 per cent premium on the original purchase price. This is made possible by the permanent growth of the letters and manuscripts market over the last 25 years by 9.9 per cent on average. A reflection of the rarity of the pieces and the strong emotional and historical sense they hold.
On the initiative of its founder, Gérard Lhéritier, the first Museum of Letters and Manuscripts in France and in Europe was opened on 18th June 2004. Housed in a magnificent space of 600 square metres in the heart of St Germain in Paris, in a 17th century ancient residence, the Museum of Letters and Manuscripts unveils genuine treasures, some of them hitherto unknown. Letters signed or written in the hand of men who made history. Some writings have taken pride of place in the museum such as Albert Einstein's pages of calculations on his General Theory of Relativity, the ceasefire order signed on 8th May 1945 by general Eisenhower, the Charter of the Abbey of Corbie signed by the son and grandson of Charlemagne, the manuscript of Verlaine's "Cellulairement" and the manuscript of Jean Cocteau's Beauty and the Beast, both listed as national treasures.
Although they constitute inexhaustible treasure troves of information, by their content and form, and allow us to share in a unique piece of history, these rare manuscripts and historical documents had never before been the subject of a permanent exhibition.
Educating Investors on Passion Investments:
Having developed this unique investment opportunity, Aristophil has recently decided to expand into Asia and to partner with specialist wealth management firm Fine Art Wealth Management to educate wealth managers and their private clients on the merits of investments of passion. Fine Art Wealth Managementis the first art investment consultancy dedicated exclusively to art and other investments of passion as an alternative asset class and educates wealth managers and their private clients on the disciplines required to analyse this complex field.
One measurement of a private client's financial management skills is their diligence in searching for investment opportunities with high returns. Many of the investment gains private clients have reaped in recent years have been the result of strategic diversification of their holdings via moves into a broader range of asset classes. A letter or manuscript is unique by definition and in this respect extremely valuable. Intended to be a literary work of art and a collectable object, it exudes strong emotions. Holding the imprint of the past in one's hands is an enthralling experience and is often the revelation of a quest or a lost paradise for the investor and the collector. Through firms like Aristophil and Fine Art Wealth Management, this feeling is easy to capture, since becoming the owner of a collection of historical autograph letters or manuscripts need not be limited to specialists in the field. Apart from the intellectual satisfaction, this investment offers very attractive financial prospects for sophisticated investors.
Like all financial markets, the market for investments of passion respond to multiple factors, including supply and demand, world events, global and regional economic developments, and the personal behaviour and interests of individuals. The illiquidity and inefficiency of the art and collectables market, rather than being a detriment to performance has historically had the opposite effect. The shorter term impact of negative world circumstances is less immediate and less pronounced on art and collectables than on most other investments.
During shorter intervals, there is volatility of prices within the art and collectables market that moves independently of the markets for other assets. This non-correlation of price movements can also be employed as an effective risk management tool to achieve attractive diversification benefits within an investment portfolio. The longer-term positive trend in art and collectable prices is interrupted less frequently. The result is periods of outperformance which can enhance overall returns while reducing volatility within an investment portfolio.
Historically, investments in fine art and other high priced collectables have been more immune to economic down turns, as their ultra high net worth buyers tend to be less adversely affected by such trends. Investors are expected to increasingly explore the role that real assets like art and collectables can play in their portfolios in 2011 through opportunistic, tactical or strategic investment.
Research on Emotional Assets
While many investment professionals agree that real assets provide diversification benefits, there has been surprisingly little research into the appropriate allocation in an investment portfolio. Art and collectables used in the right way, can enable investors to better tailor their investment strategies to address specific financial and investment concerns (eg controlling volatility, boosting returns, or hedging against inflation).
Given the growing interest in passion investments and the increasing number of HNW individuals who spend a relatively larger proportion of their income in this sector, it is interesting to analyze whether there is an optimal strategy from an investment perspective. Recently, there has been some interesting research analyzing on how passion investments add to the risk return profile of investors.
In a research paper entitled "Emotional Assets" by R. A. J. Campbell of Maastricht University; C.G. Koedijk of Tilburg University and F.A. de Roon also of Tilburg University they looked at a number of passion assets, such as art, wine stamps, watches, atlases and books which make up more than 50 per cent of HNWI's investment into the luxury good sector. Using a number of broad indices for a variety of passion assets, they have shown how asset prices have increased over the past 20-30 years. All assets show a positive return over the period, with art, wine, books and violins all having obtained 9 per cent average returns in price increases over the past 20 years. Some collectable items showed a tendency to move in line with each other, with a high correlation coefficient, such as diamonds, and coins, books and atlases, and clocks and watches and stamps.
However, there is a significant divergence in the behavior of the various price indices to enable an investor to benefit from holding a diversified portfolio of passion assets. The real benefits occur from minimizing risk whilst maximizing return strategy when a portfolio of stocks and bonds is held in combination with wine or books. This study is a first into the inclusion of passion assets within an investment portfolio.
As investor sophistication increases and plans are less constrained in their views of asset class boundaries and the management of alpha and beta – alternatives will play an ever more important role in enhancing portfolio risk/return characteristics. An expanding opportunity set within alternatives which includes art will give investors even more options in the future.
In recognition of this important client segment for wealth management professionals, Aristophil and Fine Art Wealth Management will be holding a series of seminars entitled an Evening on Investments of Passion to be held in Singapore on 13 May at the Aristophil Gallery and in Hong Kong at the Hong Kong Cricket Club, on the 17 May. For further information about these events please contact harald.legros@aristophil.com
Harald Legros is head of business development for Asia at Aristophil. Randall Willette is managing director, Fine Art Wealth Management, and a frequent commentator for this publication on art investment issues.