Art
Exclusive: Bonhams To Launch New Asia Offices, Grow Staff By A Third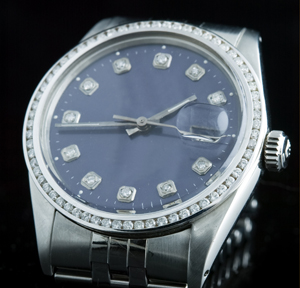 Bonhams, the auctioneer, is launching
offices in Beijing and Singapore and wants to increase staff in the region by a
third this year, in a bid to tap the growing pool of wealthy Asian consumers.
The two new satellite offices will be the
fourth and fifth for the UK auction house, which already has a presence in Hong
Kong, Taiwan and Tokyo.
Set to launch next month, the Beijing
office will be situated in an affluent neighbourhood close to the China Central
Television Tower, the tallest building in Beijing.
The Singapore office is set to open at the
end of this year or the beginning of next. Bonhams is also mooting an office in Shanghai. Bonhams currently employs around 20 staff in Asia, and is seeking to add 10 in the region over the next year.
"The Asian culture of giving face means
that there is a subtle sense of competition when it comes to gifts. If a friend
serves you a HK$25,000 bottle of wine, you show your respect by serving a bottle
worth HK$30,000," Carson Chan, head of Bonhams Asia, told WealthBriefingAsia.
He added: "We are going to increase our revenue seriously in the next five to ten years as
we continue to grow."
Asia is Bonham's fastest growing region.
Last year the auction house made sales of around €30
million ($42 million). Already this year Bonhams has sold approximately €20 million worth of art and collectables and predicts sales to hit a record €40 million for the year.
Bonhams currently has five sales categories
in Asia: wine and spirits, watches, fine Chinese painting, jewelry, and Chinese
ceramics and works of art. It is
considering setting up South East Asian art and a contemporary art segments.