Executive Moves: October 2011
, 7 November 2011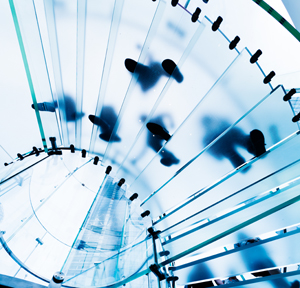 United Kingdom

Tenet, the UK advisor support group, appointed a new head of technical services as part of its head office expansion in Leeds. Jackie Ison joined from insurance group Aviva. Prior to that she worked at Sesame Bankhall Group as director of financial planning services.

Baring Asset Management bolstered its international and world equities team with the addition of investment manager Tom Mann. Mann joined from Aberdeen Asset Management, where he had been an investment manager in the European equities team since 2009.

Fairbairn Private Bank, which is Channel Islands-based, named Robert Currie as its new head of UK private banking, based in London. Currie joined from Coutts, after spending the past year on secondment as head of sales and business development in the US for Citizens Private Bank and Trust, one of RBS' subsidiaries. The bank also announced the opening of an office in Dubai and received a representative office licence from the Central Bank of the United Arab Emirates.

Ian Henderson, manager of JP Morgan's UK natural resources funds, will step down from the daily running of the vehicles next year after nearly 20 years in the position. Henderson will stay on as an advisor for one year, but Neil Gregson, who joined the natural resources team a year ago, will take over as lead manager at the end of January 2012. Gregson joined JP Morgan after 20 years at Credit Suisse Asset Management, where he was head of emerging markets and related sector funds.

Williams de Broë, Evolution group's private client wealth management arm, expanded its Scottish operation with two new business development executives for its Edinburgh office. Alisdair Hogg joined from the Bank of Ireland Group in Dublin. He previously worked with private clients at Scottish Equitable and Standard Life.

Jacqueline Morton was latterly IFA business consultant at Skandia in Glasgow. Before that, she was a director at Independent Financial Solutions in Edinburgh. Williams de Broë's office in Edinburgh covers Scotland, Northern Ireland and the north of England, and the firm described the expansion in Scotland as ongoing.

Barclays Wealth appointed a managing director for its ultra high net worth and family offices team. Kevin Shone is responsible for expanding the UHNW portfolio in Manchester reports to Stefanie Drews, head of UHNW and family offices, and Andrew Houston, managing director for the Midlands, North, Wales and West for the UK and Ireland Private Bank. Shone joined Barclays Wealth from Goldman Sachs Private Wealth Management, where he was managing director for London and the UK regions since 2008, dealing with clients with liquid assets of between £500 million ($800 million) and £1 billion ($1.6 billion).

UK-listed Aberdeen hired Aidan Upton as senior business development specialist with focus on the asset manager's £10 billion ($16 billion) multi-manager range. Upton joined from Architas, AXA group's in-house investment manager, where he was an investment development manager.

Kleinwort Benson, the UK wealth management house, appointed Danny Vogt as chief operating officer - a newly-created standalone role - and John Boyce as chief technology officer. Vogt joined the firm this month from RBS/ABN AMRO in London, where he was head of change and portfolio development group operations. Prior to RBS/ABN AMRO, he held senior positions at Capco and UBS in Zurich and London.

Polar Capital, the UK-based investment manager, announced the launch of a European market neutral operation, recruiting Ton Tjia to establish it. Tjia joined from Ratio Asset Management, where he had run the firm's Ratio European Opportunities Fund, the management contract of which has been transferred to Polar. Joining Tjia was his former colleague at Ratio, Bradley Reynolds.

Coutts named Jean-Maurice Ladure as global head of quantitative solutions, transferring him from RBS Coutts (Switzerland) where he had been head of investment strategy for the past two years. In his new London-based role, Ladure is instrumental in further developing Coutts' client proposition based on behavioural finance and decision theory. He reports to co-chief Gayle Schaumacher. Before joining Coutts Ladure was an investment strategist at Barclays Wealth.

Coutts also appointed a new head of regulatory affairs and compliance. Michael Bulloch is based in London. He previously worked at HSBC Private Bank in a similar position. His role involves liaising with regulators to inform clients of changes in the rules, and will also drive the banks compliance and risk management agenda. Bulloch reports to Letitia Smith, Coutts' chief risk officer.

Barclays Wealth appointed Matthew Wotton to manage its sports, media and entertainment team within the UK & Ireland Private Bank. Wotton was the fifth banker to join Barclays Wealth's sports, media and entertainment team in the past year. Barclays Wealth added private banker Rachel McCarthy - who is a specialist in professional services sector clients - to its London and South East team. McCarthy was the ninth banker to join Barclays Wealth's London and South East team and was recruited to develop the firm's presence in the legal sector, helping to build a portfolio of partners from the major law firms. She joined Barclays Wealth from Coutts & Co, where she had also worked with professional clients.

Fleming Family & Partners, the UK-based multi-family office, recruited ex-UBS man Martin Nathanson for its asset management business in London. Nathanson was appointed to a new role as cash and fixed income portfolio manager in the firm's investment team.

At UBS Wealth Management Nathanson had been a director and head of the discretionary fixed income team and head of portfolio management – a role he had held for over a decade. In his prior career he helped to launch Abbey National's wealth management division.

Argonaut Capital Partners, the London-based European equities boutique which is a joint venture with Ignis Asset Management, added fund manager Greg Bennett to its investment team. Bennett joined from Marlborough Fund Managers, but before this he was an original member of the team at Neptune Investment Management, which is also is a joint venture with Ignis.

Baker Tilly and Grant Thorton, both UK-headquartered accountancy and advisory firms, are to merge their Ukranian arms at the start of next year. The terms of the deal were not disclosed. The merger is intended to narrow the gap with the "Big Four" audit companies in Ukraine.

New Quadrant Partners, a private client law firm based in London, appointed Vanessa Kemp as a partner with effective November. Kemp, who has been with NQP since it was launched in 2010, advises on all aspects of personal tax and estate planning together with advising on trusts both with UK and cross-border issues.

New Quadrant Partners also appointed two new associates: Andrew Kidd and Robert Hurling. Kidd joined from Silverman Sherliker where he advised on all aspects of succession planning. Hurling joined from the Office of the Official Solicitor.

The property fund division of UK-based Royal London Asset Management promoted a fund manager and an assistant fund manager. Stephanie Hacking, previously assistant fund manager, was promoted to fund manager, while former asset manager.

Andrew Johnston holds the role of assistant fund manager. Hacking joined RLAM's property team in 2006. Johnston joined in 2007, working alongside royal London property fund manager Stephen Elliott. He was in charge of block renovation on King Street (Manchester) as well as managing a site assembly and a retail development project in Halifax.

F&C Asset Management added Stephan van IJzendoorn to its Amsterdam-based government bonds team as a senior portfolio manager. Formerly a senior portfolio manager at Allianz Global Investors, van IJzendoorn joined a team which has some €23 billion (about $32 billion) in assets under management in European government bonds. He reports to Michiel de Bruin, head of European government bonds.

John Burns will take over as chief operating officer at Baring Asset Management, the UK-listed firm, when the incumbent, John Misselbrook, retires at the end of the year. Burns joins from Visor Capital, a boutique investment bank in Kazakhstan, where he held the same position. He also worked for Fidelity International and Schroder Investment Management.

Cofunds, the UK IFA platform, hired Jim Clay from the UK sales team at SEI as business development manager. Clay joined a newly-formed acquisition team led by Mark Hopcroft, which will be trying to win large distributor deals. Cofunds also hired Andy Coleman from AXA Wealth as head of sales for its wealth and investor divisions in the previous week.

UBS Wealth Management appointed a senior mortgage advisor in a push for further growth. Anthony Delaney joined the Investment Products and Services Mortgage Solutions team, UBS. Previously, Delaney was at BNP Paribas Fortis Private Property Finance as a senior relationship manager and has also worked at Barclays and National Australia Bank.

Société Générale Private Banking Hambros confirmed that its chief investment officer, Martin O'Hare, resigned after just six months in the role. O'Hare first joined the firm in 2004 as a director in the private client business, going on to be appointed head of discretionary portfolio management in 2008 and then deputy CIO in 2009. He succeeded Andrew Popper as CIO in April of this year.

Deutsche Bank Private Wealth Management hired an investment manager from Edinburgh law firm Gillespie Macandrew, ahead of the law firm's acquisition by UK-based private bank, Brown Shipley. Scott Ballantyne joine d Deutsche Bank's wealth management arm in Glasgow in November. He left the rest of his team from Gillespie, who almost all transferred to Brown Shipley under the terms of the deal.

UK-based Principal Group, which includes Principal Investment Management and Border Asset Management are, recruited former director of James Brearley & Sons, Adrian Williams as an investment manager.

While at James Brearley, a private client stockbroker, Williams was first manager of the Kendal office before taking on responsibility for the management of the firm's branch network.

London-based investment manager Ruffer appointed Dave Francis – latterly head of operations at Gartmore – to the newly-created role of chief operating officer.

In his new position Francis oversees all Ruffer's operations, IT, facilities and business projects. Francis first joined Gartmore in 1989.

London-based Anello Asset Management recruited Stavros Loizou, the former founder and chief executive of Lewis Charles Securities, to manage a recently-launched vehicle called the Mantis Program.

Williams de Broë, Evolution group's private client wealth management arm, appointed former Coutts private banker Nathan Dosanjh as a business development executive for its Birmingham office. Dosanjh had been a private banker at Coutts for five years, having previously been a private client manager at Bank of Scotland Investment Service.

Barclays Wealth added Sir Michael Peat, formerly principal private secretary to the Prince of Wales and the Duchess of Cornwall, to its UK and Ireland private bank advisory committee

Sir Michael was a partner at KPMG - the P stands for Peat - before becoming Keeper of the Privy Purse and Treasurer to the Queen, and then taking up the private secretary role in 2002. In his new role on the UK and Ireland private bank advisory committee he focuses on Barclays Wealth's charities and philanthropic offering; he is known for his work with the charitable sector while part of the Royal staff, having been instrumental in the Royal Collection Trust, the Historic Royal Palaces and The Prince's Charities.

Towry, the wealth advisory firm, appointed Alan Hall as head of investment operations, reporting to David Percy, chief operating officer. Hall is responsible for leading the firm's investment and pensions operations. He has held operational roles at firms including Fidelity International and BNY Mellon, and started his career as an auditor for KPMG.

Cheviot, the UK wealth manager, appointed Simon Walker as senior partner in its Liverpool team, who previously worked at Deutsche Bank in the northwestern city.

Partner Nigel Hibbert has led the office pending Walker's arrival at the firm. The now ten-strong team which includes a third partner, Mark Ewer, were recruited from Deutsche Bank (previously Tilney Investment Management) earlier in 2011, joining as soon as their contractual obligations permitted.

Rothschild joined the ranks of firms currently expanding their ultra high net worth teams with the appointment of Beat Näf as a senior advisor. Näf joined from Müller-Möhl Group, a Zurich-based family office where he had spent seven years and was chief executive. During his tenure he managed the group's multi-asset-class investment portfolio, served on the board of directors of a variety of portfolio companies and managed the exits of selected direct investments.

Coutts named former Kleinwort Benson executive Mary Haly as senior investment director in the private bank's tailored portfolio management strategy team.

Haly, had been co-head of Kleinwort's London portfolio management team. She began her career as an accountant at KPMG, before moving on to fund management, eventually becoming a director and head of UK equities at Baring Asset Management. She subsequently joined Kleinwort in 2008.

Barclays Wealth named Miray Katerji as managing director of its Middle East and North Africa strategic solutions group. Barclays Wealth's strategic solutions group opens up the investment and corporate banking sides of the firm to wealth management clients. Katerji joined from from HSBC Global Banking & Markets, where she had been a managing director working in both wealth management and investment banking. Before this she had been with Citi Private Bank.

Deutsche Bank, which has lost a number of wealth managers to rival firms operating in the Liverpool area of the UK's northwest, appointed two senior managers to oversee operations in the city, as well as making other hires.

Rupert Yeoward joined Deutsche's Private Wealth Management unit, and will run the business in Liverpool jointly with Katy Dixon, who has worked at Deutsche Bank/Tilney for more than 20 years. (Tilney was a business that was acquired by Deutsche Bank in October 2006).

Duncan Brookes stepped down from his role as office head, focusing on delivering wealth management services to existing and new clients. Yeoward previously worked at Downing Corporate Finance, to which he transferred from Rathbone Investment Management in 2010.

Alain Grisay retires from F&C Asset Management as chief executive at the end of the third quarter of 2012, as planned. Grisay will step down from the board and as group CEO at the firm's annual general meeting in May 2012. He will remain available to advise and consult on F&C's behalf until the end of September next year, F&C said in a statement.

F&C appointed Edward Bramson as executive chairman for an interim period with immediate effect. Between now and the AGM next year there will be a gradual handover of responsibilities from Grisay to Bramson. Until the handover is completed, Grisay keeps responsibility for day-to-day operational management.

RBC Wealth Management set up a new London-based Eastern European desk with the hire of Justyna Jackholt as a director. She previously worked at Clariden Leu, the Swiss bank, in the UK. Jackholt acts as a relationship manager responsible for serving eastern European clients, reporting to Philip Harris, head of private client wealth management in the UK.

At Clariden Leu, Jackholt was a vice president in its London office. She previously worked for the European Bank for Reconstruction and Development, where she was responsible for business development focusing on a variety of initiatives across central and eastern Europe, the Balkans and central Asia.

US investment management powerhouse BlackRock announced that Al Denholm joined its multi-asset class solutions team in the newly-created role of managing director and regional head of BMACS' business in Europe, Middle East and Africa.

Denholm will work with Michael Huebsch, managing director and global head of BMACS, to run oversight of the group's four main functions: client strategy, solutions portfolio management, active asset allocation and research, and business management.

He also takes direct responsibility for the active asset allocation and research team and will serve on the BMACS management committee.

Denholm previously worked at ING Investment Management, where he was a member of the four-person leadership team responsible for overseeing its investment management activities in more than 20 countries. Prior to joining ING in 2005, Denholm was deputy chief investment officer of Insight Investment in London.

London-based family office Victoria Capital rebranded as Victoria Private Investment Office and appointed Heather Maizels as managing director.

Maizels is a former senior figure at Barclays Wealth, having been instrumental in building up the firm's private banking business before it became Barclays Wealth. She was also head of philanthropy and a member of the advisory board at her previous employer.

Hugo af Petersens, former global head of private banking at SEB, Sweden's biggest bank, joined London-based Heptagon Capital as senior advisor as part of an international push at the firm. Petersens will be based in London but travel frequently to Scandinavia and Sweden in particular. Petersens joined Lloyds Bank International in London in 1976 where he became area manager for Scandinavia.

Signia Wealth, the UK-listed multi-family office, appointed Shalini Khemka as a managing director, a role in which she will oversee the development of the firm's private equity arm alongside director Spencer Moulton. Based in London, she is also charged with building Signia's service offering as well as expanding the business overseas. Khemka is taking on the managing director position in addition to her role as chief executive and board director of The London Entrepreneurial Exchange, a non-profit organisation she co-founded last year. Her career also includes her having worked as a management accountant at Deutsche Bank, Bankers Trust International, Natwest Bank and Coopers & Lybrand.

Charles Stanley added Michael Taylor and Anjali Roberts to its Liverpool office, joining a number of firms which have bolstered their teams in the city in recent times.

Taylor joins from MAM Funds, previously Midas Capital, which he co-founded in 2002. Roberts, meanwhile, was recruited from Close Asset Management, where she had been portfolio manager.

AXA Investment Managers named Francisco Arcilla as global head of its funds of hedge funds business. Arcilla joined from EIM, where he was latterly co-head of investments, overseeing a team running $7.5 billion in assets for a variety of institutional investors. Before joining EIM he was a managing director of Santander's European proprietary trading business.

Jupiter Asset Management appointed Robert Mumby to take over management of the Jupiter International Financials Fund from Philip Gibbbs. Gibbs, who managed the fund since its launch at the end of December 2009, is to focus on running his absolute return portfolios – the Jupiter Absolute Return Fund and the Jupiter Second Split Investment Trust. He relinquished his role as deputy manager of the firm's Financial Opportunities Fund, which will continue to be managed by Guy de Blonay.

Meanwhile, de Blonay will be deputy manager of the International Financials Fund once Mumby has taken over management. Mumby first joined Jupiter at the start of January 2006, managing first the financials portfolio of the Jupiter Global Managed Fund and then becoming lead manager of the Jupiter Global Financials fund (Sicav) in August 2010.

Man Group appointed Nina Shapiro as a non-executive director, citing her experience in international financial policy as the reason behind her addition to the board.

Shapiro was latterly vice president, finance and treasurer of the International Finance Corporation and she also held a number of senior roles within the World Bank before moving over to the IFC in 2000.

Barings Asset Management named Michael Simpson as head of Latin American equities as it continues to build out its emerging markets equities team.

Simpson has significant experience in Latin American equities; he joins from Wells Capital Management in San Francisco, where he managed the Latin American exposure of several broad emerging markets portfolios. Before this he was a Latin American equity analyst at Seven Global Research in New York.

In his new role he reports to Tim Scholefield, overall head of equities at Barings.

Simon Davies, executive chairman of Threadneedle Investments, the UK fund manager, is set to retire from the company in June next year.

The firm said in a statement that Davies, who joined the company as chief investment officer in 1995, the year after it was founded, has led the transformation of Threadneedle from a small UK manager of in-house insurance assets to an international player. He was appointed chief executive in 1999 and moved on to his current position in 2007.

Threadneedle will continue to be led by chief executive officer Crispin Henderson, who reports to Jim Cracchiolo, chief executive officer and chairman of Ameriprise Financial, Threadneedle's parent company.

KPMG appointed Jon Exley as a partner within its investment advisory practice.

On joining the firm next month Exley will become the third partner within the "Big Four" accountancy firm's investment advisory practice, which has 60 staff and has some £25 billion (around $40 billion) in assets under management. Exley was latterly a partner within Mercer's financial strategy group, a role he had held since 2008.

French asset manager Carmignac Gestion named Matthew Wright as its new country head for the UK, a role in which he will assemble and lead a new sales team ahead of the opening of a new permanent office in the City of London next month.

Wright joined from LV Asset Management, where he had been head of sales, having previously worked for the likes of Fidelity and UBS. He now reports to Davide Fregonese, global head of sales and marketing.

London-based Anello Asset Management appointed Stuart Barron to manage its new diversified futures vehicle. The Diversified Futures Program, which invests largely in commodity futures such as industrial and precious metals, energy and food, is offered as an individual managed account; the minimum investment is $150,000 for US clients trading commodity, FX, fixed income and equity index futures but those in Europe can open an account with $50,000 using contracts for difference or spread bets on the underlying futures.

EFG Private Bank has appointed former vice president at Credit Suisse Esther Gardyn as director of private banking in London, WealthBriefing can exclusively reveal.

Gardyn had been with the Swiss banking giant's UK team for seven years, specialising in entrepreneurial clients. Before this she was a director at Henderson, spending 16 years with the asset management firm.

The US asset management giant BlackRock saw the departure of Paul Shuttleworth, its head of sterling portfolios, after eleven years at the firm. Details of his next role have yet to emerge. Succeeding Shuttleworth in this role is Ian Winship, who at present is a senior manager in the sterling portfolio team. Winship will continue to run the BlackRock Absolute Return Bond Fund - which launched earlier this month - in addition to his new responsibilities. He joined BlackRock last year, having previously been head of the global absolute rates team at Brevan Howard.

Lawrence Graham, the London-headquartered law firm, bolstered its finance practice with the addition of Iain Shurwood as a partner.

Shurwood joined the 36-strong finance team at Lawrence Graham, having previously been with Squire Sanders Hammonds. Before joining Squire Sanders Hammonds in the summer of 2008, Shurwood had been with Denton Wilde Sapte. His career has predominantly focused on acquisition finance, corporate lending and workouts.

Pictet Asset Management, part of Switzerland's Pictet & Cie, appointed former UBS executive Tony Andersson as an investment manager in its sector and theme equities team, based in Geneva. While at UBS, Andersson spent six years out of his nine-year tenure covering global technology and telecoms stocks.

In other recent developments, last month Pictet Asset Management appointed Mathias Leijon as a senior investment manager within its Zurich-based European equities team. Leijon previously worked at Cheuvreux (Credit Agricole Group), covering the Nordic region.

UBS appointed former Coutts manager Martyn Begbour as its new desk head for the South and South-West regions of its UK wealth management business.

Begbour will develop a team to support his South and South-West clientele. Begbour leaved his role as a client partner at Coutts, a role he has held since 2004. Prior to Coutts, he specialised in client-facing, business development and product management at HSBC Bank (South England).

Baker Tilly, the UK accountancy and business advisory firm, made its second regional acquisition in as many months, merging with Stephen Hay & Associates in Edinburgh. Terms of the deal were not disclosed. The combined Scottish practice now has 23 partners and 170 staff working from Edinburgh, Glasgow and Lerwick. Stephen Hay, Kevin Meaney, Shirley McIntosh and Norma Wilson, partners at the acquired firm, will keep their positions following the deal.

Iyad Quttaineh, head of private banking at Emirates NBD in London, resigned from his post. Earlier this year, the Arab banking firm named Pierre Pissaloux, latterly the head of Middle East operations at HSBC Private Bank in London, as its new general manager of wealth managem

Merrill Lynch Wealth Management bolstered its Middle Eastern operations with the addition of financial advisors Haytham Abou El Nasr, Mahmoud Bakr and Rani Mortada - a trio who will work as a team focusing on the US giant's offshore business in the GCC countries, Egypt and the Levant region.

El Nasr, who is now is based in Dubai, joined from Prime Asset Finance in London, where he was chief operations officer, overseeing investment placement, fund raising, corporate finance and business development in the MENA region. Bakr and Mortada's new roles are London-based. Bakr joined from MHBI Consultants, of which he was the founder and chief executive, having previously worked as a relationship manager for UBS, HSBC Private Bank and Credit Suisse Private Banking. Mortada was latterly with Standard Chartered Private Bank, focusing on the Levant region. Before this he was with London-based Plurimi Capital, where he was an advisor to both institutional and private clients.

UK-listed equity fund manager Martin Currie appointed Jeremy Hill to the newly-created role of general counsel – a role in which he will have overall responsibility for the firm's legal, risk and compliance functions, reporting to chief executive Willie Watt. In his new role Hill will be a member of the firm's executive committee and will also be nominated for a place on the firm's board.

Hill joined from the Universities Superannuation Scheme, where he had served as general counsel since 2009. Before that he worked for the London Stock Exchange, Mercury Asset Management (predecessor of BlackRock) and Morgan Stanley Investment Management.

Mercer, the global consultancy, named Beverley Sharp as global head of retail research within its wealth management business – a London-based role in which she will assess the development of ongoing projects and spearhead efforts to maintain the competitiveness of the firm's wealth management offering.

Sharp has been with Mercer since June of last year, when she joined as a member of the manager research team focusing on equity research. Since joining she has developed research on wealth management-related strategies and has worked with a number of the firm's clients in the development of their advisory and discretionary offerings.

In her earlier career Sharp was a fund analyst at BDO Investment Management, covering equity and fixed income products along with recommending strategies for inclusion in fund of fund products. She was also instrumental in decisions on portfolio positioning in her capacity as a member of BDO's investment committee.

The UK-based IFA platform Cofunds hired Andy Coleman from AXA Wealth as head of sales for its wealth and investor divisions.

Coleman, who latterly held a similar position at AXA Wealth, will start on 1 January 2012 and report to Alastair Conway, Cofunds' sales and marketing director. He will be in charge of implementing a new pricing system next year, which will introduce an annual flat fee of £40 ($63) and a monthly fee discounted based on the clients' holdings.

Fidelity Worldwide Investment appointed Mark Till as head of its UK direct business, a role which he will take up at the start of next year.

In his new role Till will be expanding the range of services which Fidelity offers direct investors (of which the firms has some 250,000), such as access to its funds supermarket service, Fidelity FundsNetwork. Fidelity is of the view that the execution-only market is set to boom after the implementation of the Retail Distribution Review at the start of 2012.

Till joins from Standard Life Direct, of which he was managing director, but the majority of his career was spent at Barclays, where over a 22-year period he held various senior roles covering brand, marketing, premier and business banking.

The UK Structured Products Association, formed two years ago to lobby for the sector, elected Jamie Smith, head of distribution at Lloyds Banking Group, as chairman. He took over from James Harrington, of Legal and General. Smith will hold the role until the end of next year.

Openwork, the UK IFA network, appointed Simon Clifford as chief financial officer, recruiting him from Zurich Financial Services. Clifford, who was most recently chief financial officer for Zurich's Isle of Man operations, was actually involved in the creation of Openwork in 2005.

Openwork also announced that its current finance director, Simon Brunt, was appointed strategic integration director, a role in which he assumes responsibility for the integration and delivery of the 2plan Recognised Intermediaries and IFA businesses, Openwork said in a statement.

Switzerland

Lombard Odier Investment Managers, part of the Swiss private banking group Lombard Odier Darier Hentsch & Cie, brought in Dr Bruce Turner to manage the healthcare portfolio strategy component of its flagship multi-strategy 1798 Fundamental Strategies Fund and Global Equity Long/Short Fund. Dr Turner replaced Jim Patricelli as portfolio manager in his New York-based role with Lombard Odier Investment Managers. Turner reports to Aziz Nahas.

Bedrock, the London and Geneva based private investment office hired a new senior manager for its Brazilian team in Geneva. Roberto Neumann joined from Safdie Bank Geneva, where he headed up the Latin America private banking team for Portugal and Brazil.

Andrew Cleeton was appointed as head of fiduciary services for Standard Chartered Bank in Geneva. Cleeton was previously managing director of Saffery Champness in Geneva and prior to that held a number of roles within Lloyds Bank.

International

Julius Baer, the Swiss private bank, hired Kaven Leung a 25-year private banking veteran from Goldman Sachs as chief executive of its North Asia business and deputy chief of Asia. Leung will report directly to Dr Thomas Meier, CEO, and be a member of the bank's Asia executive committee. He starts the new job at Julius Baer on 19 April 2012, and be based in Hong Kong.

Jersey-based independent funds and fiduciary services provider Hawksford International named Grant Osborn-Smith as the manager of its Swiss office. Dividing his time between Jersey and Zurich, he is responsible for setting up the processes and procedures for what the firm sees as a growing Swiss client base. He previously worked for international accountancy firm Rawlinson and Hunter.

Fidelity Worldwide Investment strengthened its multi-manager team by hiring James Bateman as portfolio manager. Bateman joins in January and currently works at Barclays Wealth as vice president and is responsible for five multi-manager funds with combined assets of £2.3 billion (US$3.6 billion).

UK-based financial planner Skandia Investment, a member of the Old Mutual Group, appointed Phil Wagstaff as new chief executive. Wagstaff joined Skandia after working in marketing, client service and product development at Gartmore.

Butterfield Private Bank appointed Alpa Bhaktia as head of property finance and Maria Cortes as client director to its property team. Both Bhakta and Cortes joined Butterfield from the private property finance team at BNP Paribas Fortis. In their new roles they focus on high-value residential properties.

SYZ Asset Management, a division of Swiss bank SYZ & CO Group, hired Alessia Toricelli Dolfi for its business development team. Dolfi advises investors in French-speaking Switzerland and Ticino, the Alpine state's Italian-speaking region. She joined the team of Mark Clapasson, head of business development at SYZ Asset Management.

US-based Russell Investments swapped the places of two of its fixed income team members based in London and Seattle. Albert Jalso, who joined Russell in 2007, relocated from the firm's Seattle head office to London. Gerard Fitzpatrick, who was in charge of the firm's global bond funds, transferred to Seattle, where he manages the RIC Strategic Bond Fund.

The investment arm of the advisory firm Mercer hired Aled Jones as consultant for its responsible investment team. Previously, Jones led the responsible investment strategy team for the London Pension Fund Authority. Jones provides Mercer clients with a range of services such as research and advice in sustainable investment planning.

UBS hired Ralph Guyot the former head of private banking for Russia, Ukraine and Central Asia from its arch rival, Credit Suisse. He reports to Caroline Kuhnert in Switzerland and Andreas Reber in Singapore.

Opus Private, the Guernsey-based fiduciary and family office advisory firm, promoted its former client director Craig Wilson as managing director.

Wilson took on the role of the Opus's founder and group director Shane Giles and is responsible for the st peter port office and its Guernsey team.

Barclays Wealth appointed Amaury Hendrickx as director, Miray Katerji as managing director and Jad Fadl as vice president to strengthen its strategic solutions group.

Hendrickx joined as a director from US wealth advisor Merrill Lynch Global Private Equity. Fadl joined from corporate banking at US firm Citi and reports to Solomon Soquar. Katerji joined from HSBC Global Banking & Markets. She is working alongside MENA bankers in her new role.

Baring Asset Management added William Palmer to its global emerging markets equities team as investment director. Palmer joined from KBC Asset Management, where he was senior asset manager and head of Asia ex-Japan equities. He reports to Roberto Lampl, head of global emerging market equities.

Chris Gooding, chief investment officer, at the private wealth management arm of Morgan Stanley in the EMEA region, left the US-listed firm. Godding's future plans are unknown at this stage. It is understood that Morgan Stanley is seeking a replacement. Godding had held the role since 2006.

UBS accepted the resignations of Francois Gouws and Yassine Bouhara, co-heads of global equities, as a result of last month's scandal of a rogue trader costing the bank $2.3 billion. Mike Stewart, hired in July from Bank of America Merrill Lynch, where he headed its global equities division, took over their responsibility.

Jim Rogers, the globe-trotting investor, adventurer and writer who champions commodities, was appointed to the board of the farmland investment firm Genagro as a non-executive director, part of a boardroom reshuffle.

Bermuda-headquartered FIL - recently rebranded as Fidelity Worldwide Investment - appointed Thomas Balk, formerly president of its Japanese business, to the new position of president, financial services. He reports to FIL vice-chairman Barry Bateman.

JP Morgan changed its wealth management executives earlier in 2011, naming Phil Di Iorio as the chief executive of global wealth managemen. John Duffy was named head of the US private bank, while Ann Borowiec became head of US private wealth management. They both report to Di Iorio as leader of the global structure.

Jones Lang LaSalle, the New York-listed commercial property and investment firm, hired David Green-Morgan as global capital markets research director based in Singapore. Green-Morgan joined from DTZ, the London-listed real estate advisor, where he was head of research for Asia-Pacific.

Europe

Vienna-headquartered Raiffeisen Bank International named Sergey Monin as chief executive of its Russian subsidiary, ZAO Raiffeisenbank. He replaced Pavel Gurin who sadly passed away.

UBS (Italia), the Italian wealth management arm of Switzerland's largest bank UBS, hired Fabio Innocenzi as chief executive officer. He succeeded Ferruccio Ferri. Innocenzi was previously head of the North-East Italy division of Italian banking group Intesa SanPaolo and CEO of Cassa di Risparmio del Veneto, a subsidiary.

Swiss family office Generation Three Family Partners hired Princess Alia Al-Senussi, the daughter of the exiled royal family of Libya, to head business development and art advisory. Al-Senussi joined the Mayfair offices of the Zug-headquartered multi-family office.

The Fiduciary Group, a Gibraltar-based offshore company and trust services provider, hired Steve Grainger as managing director in charge of the company's management, trust, marine services and fund administration teams. Previously, he worked Kleinwort Benson in the Channel Islands as regional head of fiduciary.

N+1 SYZ, the Spanish private banking business of the Syz & Co Group, bolstered its Barcelona office with the addition of private bankers Jordi Grau and Sergio García. Grau and García joined from La Caixa's private banking division in Catalonia, where they had both been senior executives.

Crédit Agricole, the Paris-listed bank, named Christophe Gancel as head of private banking as a replacement for Alain Massiera.

Massiera, who was appointed in December last year, is heading to Rothschild & Cie. Crédit Agricole did not wish to comment on the matter.

iShares, the exchange-traded funds division of the US asset management giant BlackRock, hired Matt Mack from Goldman Sachs Asset Management as head of strategic accounts and Stephen Cohen from the Japanese bank Nomura as as head of investment strategies.

Sydbank, Denmark's fourth largest lender, announced cuts of 89 jobs across the bank and is in negotiations to axe its Swiss private banking division, as a morbid economic outlook weighs on costs.

France-based LCL, a Crédit Agricole brand, enlarged its executive committee with seven new members in a bid to shorten the decision-making process at the bank. Michel Morel, in charge of individual clients, extended his scope to include private banking small business clients as head of retail markets. Olivier Constantin, formerly in charge of the Mediterranean network, became head of wealth management and business banking.

Jean-Marcel Goguelat, is in charge of the Ile de France Ouest network and head of retail networks; Olivier Nicolas, previously head of financial operations at Crédit Agricole, was appointed head of finance and institutional clients; Stéphane Priami, head of technology and property; Christian Jacques, formerly head of development of international retail banking at Crédit Agricole and head of payment flows at LCL; and finally Isabelle Simelière, deputy chief executive officer of the Crédit Agricole d'Ille et Vilaine Regional Bank, who was named head of the new strategy and transformation department.

Plurimi Capital, the London-based wealth advisor for ultra high net worth individuals, appointed Gulin Sevinc as senior managing director for its Turkish desk. Sevinc joined Plurimi from Morgan Stanley Private Wealth Management.

BNY Mellon, the Wall Street giant, named Jim McEleney as chief operating officer for Europe, the Middle East and Africa. McEleney was latterly chief executive of BNY Mellon's activities in Pune in India. He is based in London and oversees the firm's regional governance framework.

Metro Bank, the 16 month-old UK high street lender styling itself "revolutionary", recruited Kirsty MacArthur to spearhead a new private banking division. MacArthur joined the London-based firm as head of private banking and will build a team of four or five senior wealth managers.

Channel Island-based Fairbairn Private Bank said it is not looking to go on a hiring spree as a result of one of its teams departing to set up its own company. "The team only comprised of two senior managers, who were the first to leave Fairbairn Private Bank in over a decade," said Greg Horton, managing director of Fairbairn. David Stearn, head of private banking, Justin Thomas, former managing director of Fairbairn Trust Limited and Russell Waite, former chief information officer left the firm.

Erik Feldt, formerly head of Nordea's Swedish fund business, was named head of human resources for the Nordic giant's wealth management operations. Sasja Beslik, latterly in charge of sustainable investments at the bank, took over Feldt's responsibility for the company's funds. Beslik keep functioning in his former role in parallell with his new job for the foreseeable future.

UK-based Royal London Asset Management appointed Neil Wilkinson as manager for its $819.4 million European growth fund.

Wilkinson was previously director of European equities at UK investment manager Hermes Fund Managers.

Santander Private Banking in Jersey, part of Spanish bank Santander, hired Paul Clifford as head of investment products. Clifford previously worked at Ashburton, a Jersey subsidiary of FirstRand Group, and was responsible for the company's wealth management business.

Bank Sarasin, the Swiss private banking group, appointed Andreas Brandt to head its newly-created northern Germany region as chief authorised representative. He relocated to Hamburg to head two new offices in Hamburg and Hanover. Previously, he based in Frankfurt as chairman of the management board of Credit Suisse Deutschland.

Latin America

Pioneer International Group, which has offices in Israel and Latin America, appointed a team of wealth planners. Baruch Kfir joined the firm to cover Venezuela and Mexico. Daniel Osiroff was appointed by Pioneer to work with clients based in Chile, Uruguay and Panama. Ofer Neeman joined the firm from Bank Leumi Luxembourg, and covers Israel and the Middle East. The trio report to Avi Nahum, a partner at the firm.

Asia-Pacific

Credit Suisse hired Anna Wong as a managing director and market area head for its Greater China private banking business. She is based in Hong Kong reporting to Marcel Kreis, head of private banking in Asia-Pacific. From January 2012, she will report to Francesco de Ferrari who takes over the role as head of private banking Asia-Pacific. Wong was most recently chief executive for HSBC Broking Services (Asia) between 2009 and 2011.

PIMCO, the US investment management firm, hired Adam Bowe as senior vice president for fixed income portfolio management and trading in Australia. Bowe most recently worked in the global macroeconomic research and trading department of Tudor Investment Corporation.

ANZ Wealth, the Australian wealth management firm, hired Raelen Seales as head of advice delivery. Seales most recently served as general manager for advice services at rival MLC/NAB Wealth.

Baring Asset Management added William Palmer to its global emerging markets equities team as investment director. Palmer joined from KBC Asset Management, where he was senior asset manager and head of Asia ex-Japan equities.

HSBC Global Asset Management appointed Elizabeth Allen as director and head of credit research for Asia-Pacific. Allen most recently served as vice president, senior credit officer at Moody's Investors Services, where she focused on analyzing Asian companies.

HSBC Securities Services appointed Glenn Kennedy as regional head of sales and relationship management for the Asia-Pacific alternatives and client management division. Based in Hong Kong, Kennedy joined from Citi Fund Services (Asia), where he was a director for four years.

Julius Baer, the Swiss private bank, hired Victor Chao Tzu-Ping as head of the Greater China team. Chao joined from Deutsche Bank where he most recently served as head of private wealth management in China and previously as head of private wealth management onshore in Taiwan.

Manulife International appointed two senior executives to its Hong Kong office. Emil Lee is now senior vice president and chief distribution officer for Hong Kong, while Blair Groff is now vice president for legal and compliance. Both previously held roles at Manulife. Both are now part of the senior management team and report to Michael Huddart, the executive vice president and chief executive for Hong Kong.

PineBridge Investments, the US-based investment management firm, appointed Desmond Tjiang as managing director, portfolio manager for Greater China and Hong Kong. Tjiang joined from BNP Paribas Investment Partners, where he was chief investment officer and deputy head of Asia ex-Japan equities. He reports to Robin Thorn, global head of equities.

Bermuda-headquartered FIL - recently rebranded as Fidelity Worldwide Investment – hired Thomas Balk, formerly president of its Japanese business, to the new position of president, financial services. He will report to FIL vice-chairman Barry Bateman.

Westpac Private Bank named former New Zealand cabinet minister and parliamentarian Simon Power as head of the New Zealand operations. Westpac holds the New Zealand government's banking contract, media reports said.

US international asset manager PIMCO hired five investment professionals to complete the emerging market equity team for its London, New York and Singapore offices. Raymond Goh joined as equity trader based in the Singapore office. John Longhurst joined as senior vice president and head of emerging markets equity research, based in London. Richard Flax joined as senior vice president and emerging markets equity analyst, also based in the London office; Andrew Pyne joined a senior vice president and emerging markets equity product manager based in the New York office and Laura Schlockman joined as equity product manager based also based in New York.

Bank of America Merrill Lynch named its head of international wealth management, Dan Cummings, the firm's former head of global equity capital markets. The position is a newly created, joint role, where he will also be head of global equity sales.

Switzerland's Clariden Leu added two senior executives to its Asian non-resident Indian team. Mohit Gupta joined as senior vice president, senior relationship manager for the Indian subcontinent and Asian NRI business. Gupta is from ING Financial Planning in Hong Kong. Sadaf Behbahany joined as senior vice president, senior relationship manager for the Indian subcontinent and Asian NRI business based in Singapore. She was previously a senior associate director at Standard Chartered Private Bank. Both Gupta and Behbahany report directly to Varun Chugh, the head of Indian subcontinent and NRI Asia.

Clariden Leu also added five senior executives for the Southeast Asia region, four of which previously worked at Deutsche Bank's private wealth management arm. Veny Teng joins the firm as managing director, responsible for overseeing a team of relationship managers focused on Southeast Asia. She most recently served as director at Deutsche Bank Private Wealth. Desmond Loh also joined from Deutsche Bank, as director and senior relationship manager. Cynthia Chin joined as a director and senior relationship manager, also from the German bank. Both Loh and Chin report directly to Teng.

Karen Tong joined as a relationship manager, having worked for ABN AMRO, DBS, Hong Leong Bank and HSBC. Elaine Ngim joined as an investment advisor and previously worked at BNP Paribas, Deutsche Bank and Merrill Lynch, among others. She reports to Lincoln Wong, head of investment advisory for Southeast Asia.

Jones Lang LaSalle, the New York-listed commercial property and investment firm, hired David Green-Morgan as global capital markets research director based in Singapore. Green-Morgan joins from DTZ, the London-listed real estate advisor, where he was head of research for Asia-Pacific. He replaces Paul Guest, who moved to LaSalle Investment Management to head up its Asia Pacific Strategy team.

Altamount Capital Management, the India-based multi-family office, named Murlidhara Kadaba as non-executive chairman. He was until recently senior managing director guiding its strategy and business development.

Pictet Asset Management, the Swiss asset manager, hired Laurence Lo as vice president, business development, for Asia-Pacific. Lo was the senior manager, distribution sales at BNP Paribas Investment Partners. At Pictet, he focuses on the firm's business in Hong Kong and Macau and reports to Lawrence Tse, head of distribution, Asia-Pacific.

Manulife Financial appointed Steven Yeo as senior vice president and chief legal and compliance officer for Asia with effect from 10 October. Yeo was previously the managing director of Citi's global institutional banking group. At Manulife, he reports to Robert Cook, senior EVP and general manager for Asia, and functionally to Jean-Paul Bisnaire, senior VP for business development and general counsel of the head office.

Nikko Asset Management, the Japanese financial services firm, named Eleanor Seet as president and executive director to lead the firm's growth at the newly-enlarged business following its merger with DBS Asset Management. Seet was the senior director for iShares. She replaces Deborah Ho.

MLC, the wealth arm of National Australia Bank, created nine new advisory roles across Australia for its licensee business. The appointees will be announced over the next months.

Credit Suisse appointed Stuart Guinness as Hong Kong-based managing director and head of emerging markets products for Asia-Pacific. He reports jointly to Neil Harvey, head of Asia-Pacific and head of global emerging markets, and to Sudip Thakor, head of global emerging markets products for asset management. Guinness previously worked at Societe Generale, Fidelity Investments and Prudential Asset Management.

Citibank named Christine Lam as deputy country business manager based in Hong Kong. Lam was the head of operations and technology of the bank in Hong Kong. She replaces Simon Chow, who was appointed country business manager for Citibank China in June.

Private Portfolio Managers, the Sydney private fund manager, named Ian Hardy to its portfolio management team. Hardy was previously the chief investment officer of Centric Portfolio Managers.

Falcon Private Bank saw the departure of Alex Jagmetti as head of Asia-Pacific after less than a year at the role. The bank said they are not replacing Jagmetti. James Mok, who has reported to Jagmetti as branch manager in Hong Kong, now reports to Eduardo Leemann, chief executive.

Lugano-based Banca della Svizzera Italiana announced plans to grow its Hong Kong office headcount by over 80 per cent, or 54 people, within the next year. BSI currently has 66 staff.

HSBC Global Asset Management brought in Christopher Adams as director and senior products specialist for the equities division based in Hong Kong. Adams used to serve similar roles at BlackRock and Prudential Asset Management. He now reports to Alfred Yip, the head of product, Asia-Pacific, and Melissa McDonald, the global head of product equities and responsible investment.

AMP Financial Services, the New Zealand wealth manager, reshuffled its senior ranks following the merger with AXA Asia-Pacific Holdings. Chris Jensen is now director of contemporary wealth management products, Robert Baille is now director of pricing, Steven Burgess is now director of platforms, and Brad Green is now director of business operations. Mike Lawrence and John McIlroy retain their roles as managing director of AMP Bank and director of Multiport, respectively. Within the sales unit, Barry Wyatt is now director of sales, Michael Paff is now director of strategic marketing and Cam Cimino is now director of business marketing. Former AMP head of directors office Belinda Meyers is now director of business operations. Under the wealth division, Michael Rogers is now director of retail risk, Robert Bergin is now director of group risk, while Bernadene Gordon is now director for underwriting and claims policy. Gopal Raman has assumed the role as director of mature products and business support while Stephen Varney was named director of pricing and reinsurance.

Celent's appointed Maria Aquio as sales executive for its Asian financial services arm. Aquio previously worked at The Asian Banker, the consultancy firm, as manager of business development and sales. She is based in Singapore.

UBS suffered the departures of Angela Bow and Carol Chen from the firm. Bow was the executive director and country head for the Philippines, while Chen as managing director and desk head. It remains unclear where Bow is transferring, but UBS reported that Chen has joined Barclays Wealth in Singapore as head of North Asia, with a focus on Greater China.

Pictet, the Geneva-based bank, hired Sylvain Gysler as head of independent assets managers for its Asia business based in Singapore. Gysler previously held a similar role at Credit Suisse.

PineBridge Investments appointed Anita Varga as managing director and head of product development for Asia. Varga previously led the regional product development unit of ING Investment Management Asia-Pacific.

ABN AMRO, the Dutch bank, is looking to boost its private banker numbers in Hong Kong and Singapore from around 100 at present to at least 200 by 2016. The bank currently employs some 400 staff in Asia, 235 of which are in Singapore and the remainder in Hong Kong.

Julius Baer hired private banking veteran and Goldman Sachs executive Kaven Leung as chief executive of its North Asia business and as deputy chief of Asia. Leung adds the position to his existing role as co-head of the Asian private banking business. He begins on his new job on 19 April 2012. He replaces Andrea Benenati, who left in May. Asia CEO Dr Thomas Meier is assuming the top job on an interim basis.

BNP Paribas, the French bank, announced that it had hired six senior executives over the April to October 2011 period. Alfred Tsai joined as head of the China market with effect from 18 October. Tsai was previously a managing director and senior advisor at Julius Baer. Anton Wong joined on the same date as managing director of the key clients group. Wong used to be a director for solutions partners at Credit Suisse. Vincent Koo had been assuming the position of regional head of wealth management compliance since 27 September. Koo previously held senior audit and compliance positions at Deloitte & Touche, Hang Seng Bank and UBS. Brian Kenyon joined in 1 July to become managing director of the Singapore trust division, in addition to his role as deputy head of trust and fiduciary services. Wallace Woo was hired 13 June as managing director and senior investment counseller for key clients based in Hong Kong. Woo used to work at JP Morgan and HSBC Private bank. Finally, Florence Chou assumed the role of head of brand and communications Asia-Pacific in 1 June. Chou previously worked for the likes of RBS Coutts and Merrill Lynch. She is based in Hong Kong.

Citi hired Andrea Fletcher as head of global equities client management based in Hong Kong. Fletcher will continue her role as head of client management for equities in Asia-Pacific in addition to her new role. She reports to David Covin, the global head of investor sales client strategy and business development, and David Ratliff, head of investor sales for Asia-Pacific.

The Wealth Management Institute of Singapore has established a group tasked to review standards and guidelines for training wealth management professionals. The WMI curriculum and FICS Review Advisory Committee is chaired by Ng Kok Song, the chairman and group chief investment officer of GIC. Assisting Ng are directors Aaron Low and Cynthia Teong.

Centric Wealth, the Australian wealth manager, saw 14 of its executives and staff resign following the departure of three of its most senior executives. These included senior risk manager Brian Zanker, implementation manager Chris Cutter, mergers and acquisitions manager John Hart, marketing manager Jon Slack and client experience and HR manager Judith Fiander. Others who left were head of investments Peter Dobriveck and director of portfolio construction Ashley Own. The mass departure followed the resignation of chief executive John McMurdo in July due to a disagreement. Chief financial officer Geoff Scott and company chairman Phil Kelly followed suit.