Summary Of Global Wealth Management Executive Moves - January 2012
, 3 February 2012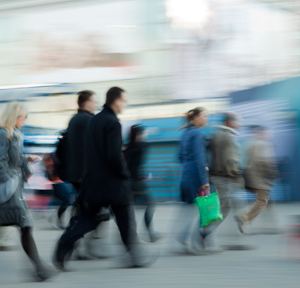 UK moves
Brett Williams, formerly chief executive of Cofunds and Skandia's platform, re-emerged as a founding member of a private equity firm that will invest in wealth managers and other financial services companies in the UK. The new entity is called Lime Tree Investment Partners.
Scottish Widows Investment Partnership, the UK-based fund manager with £137 billion ($216 billion) of assets, appointed Dr Lucy O'Carroll as its chief economist. She previously worked at Lloyds Banking Group, the bank which is the parent of SWIP.
BlackRock, the asset management giant, promoted Jeremy Roberts to head of UK retail sales and Mark Elliot to head of retail strategic client accounts in Europe, the Middle East and Africa. Roberts joined BlackRock's UK business in 2001 and has led the firm's discretionary business since 2008.
Martin Coyle joined AEGON as head of platform sales last week. Coyle was latterly in charge of business development at AXA Elevate Coyle for five years.
Danny Dixon stepped down as head of Butterfield Private Bank in the UK after being in the post since September 2010. Dixon had come out of retirement after a long career in finance to take the helm at the private bank. The firm is seeking a replacement.
BlackRock, the asset management giant, promoted Jeremy Roberts to head of UK retail sales and Mark Elliot to head of retail strategic client accounts in Europe, the Middle East and Africa. Roberts joined BlackRock's UK business in 2001 and has led the firm's discretionary business since 2008.
City of London Investment Group, the UK-listed emerging market asset management firm, named Lynn Ruddick as a non-executive director following the retirement of George Robb. Robb had been a non-executive director at City of London since 1997.
Brewin Dolphin made five redundancies in Aberdeen – job cuts the firm says were made as part of a restructure of the office in line with market requirements. The redundancies included one client-facing employee, reportedly investment manager Susanne Evans, along with two business development and two administration employees.
Berenberg further bolstered its London-based private banking team with the appointment of Nick Anley as a director. Anley joins from Arjent, where he had been head of private client investment management.
The former head of wealth management at Kleinwort Benson, Gordon Scott, joined Barclays Wealth. He was named a director within the firm's Glasgow team.
UK-based M&G Investments recruited the former head of European equities at Occam Asset Management, Phil Cliff, to manage the M&G Pan European Dividend Fund. Cliff was appointed to free-up the time of Richard Halle, who has been managing both the Pan European and European Strategic Value funds, to allow him to concentrate on his European value portfolios. Cliff most recently ran long-only European equity portfolios at Occam.
The head of the key clients segment at Lloyds TSB's private banking arm, Malcolm Glaister, left the firm.
Shane Kelly resigned from his post as vice president of delta one sales at Bank of America Merrill Lynch. Kelly previously worked alongside Deborah Fuhr within the exchange-traded funds research team at BlackRock and Morgan Stanley.
UK financial advice and support services group Sesame Bankhall named Rory Gravatt as leader of its product and investment funds research service. Gravatt leads the research team to meet advisors' shifting needs ahead of the Retail Distribution Review. He joined Sesame as senior research manager from Distribution Technology, where he was a senior solutions consultant.
Signia Wealth, the UK-based multi-family office, appointed Chris Godding as co-chief investment officer and a managing director within the firm's London office. In this newly-created role, Godding works alongside the firm's existing CIO, Gautam Batra. London-based wealth management boutique Signia Wealth appointed former UBS man Martin King as head of its new Birmingham office.
SEI, the US-based wealth management and technology firm, hired Fiona Elbourne as London-based head of operations for its global wealth services business. Elbourne latterly worked on the Americas desk at Barclays Wealth. She has also held executive positions at Morgan Stanley, Murray Johnston, and Scottish Amicable.
Henderson Global Investors appointed Jim Irvine to head up its £16 billion ($25 billion) fixed income business, replacing Mitesh Sheth, who took on the role of director of business of innovation. Irvine was latterly head of the firm's structured products and advisory unit and will be succeeded in this role by Colin Fleury, currently head of asset-backed securities.
Arbuthnot Latham & Company, the UK-based private bank, appointed former Coutts veteran James Fleming as its new chief executive. Fleming, who was latterly managing director of Coutts' UK entrepreneurs, landowners and inpatriates client group and a member of the UK management committee, left Coutts in December last year.
Mercer, the international consulting and investment firm, appointed John Benfield as a partner within its investment business. Benfield joined from Aon Hewitt, where he had been a senior investment consultant advising on various investment issues, including liability-driven investment.
Fairbairn Private Bank added Craig Blenkinsop and Steve Fox to its board of directors. Based at the bank's Isle of Man office, Blenkinsop was head of operations and finance. He worked at Fairbairn for seven years; prior to this he held a number of senior finance roles within the life assurance sector.
The high net worth financial planning and investment advisory arm of Fleming Family & Partners, the multi-family office, appointed Susie Hillier as a director. Hillier was previously head of pension consulting for Deloitte Private Clients and moved to LJ Athene last year as part of a management buyout of the Deloitte business.
Newton reshuffled its leadership as part of an effort that it says will ensure strong performance across its mandate range. Jeff Munroe stepped step down as chief investment officer and moved to head Newton's global equities business. Simon Pryke, currently head of private clients and charities, assumed a redefined CIO role.
RBC Wealth Management appointed former Citibank senior manager Antonnette Cabida as director, credit products. She reports to Michael Kay, head of credit products for the British Isles. Cabida had spent 16 years at Citibank.
Defaqto, the UK financial research company, hired David Cartwright - latterly of Bluefin - as head of insight. Cartwright was head of research and development at Bluefin for eight years.
Thames River hired Brett Golledge – latterly of UBS – as part of a restructuring of its global credit team which also resulted in the departure of two members. Chris Currington, the team's chief operating officer, and portfolio manager Mehrdad Noorani left the UK-based fund manager.
HSBC appointed Stuart Levey as chief legal officer within its London office. Levey works alongside Richard Bennett, group managing director and group general counsel, during a transition period. Bennett is due to retire at the end of the year after spending 33 years at HSBC. He will continue as a part-time advisor to the group chief executive subsequent to his retirement.
Barclays Wealth bolstered its intermediary and institutional wealth solutions team in Guernsey with one new hire and three internal appointments. Angus Findlay came across from Santander's corporate banking division in London. He was appointed as a relationship manager with particular focus on trust companies located in the UK Crown Dependency. The internal appointments were Alex Clark Hutchison, Rachel Gosling and Stephen Gibson.
Tenet, the UK advisor support group, appointed Simon Thomas as head of regulatory policy and David Pearce as head of training. Previously, Thomas worked at Lloyds Banking Group as regulatory developments manager in the firm's UK wealth division, whereas Peace latterly worked with independent financial advisors for Friends Life and the Chartered Insurance Institute.
Cripps Harries Hall, a UK law firm based in Kent in the southeast of England, appointed Alex Davies as partner and head of its family team and Benjamin Carter as a solicitor. Davies has specialised in family law for 15 years, with particular emphasis on financial settlements on the breakdown of high net worth individuals' relationships. He joined Cripps from TWM Solicitors in Epsom, Surrey. Carter, meanwhile, joined from west London firm Owen White Catlin.
Brewin Dolphin, the London-listed wealth manager, strengthened its London office with four senior hires across its financial planning and charity investment management teams. Nicholas Burt and John Fletcher joined as divisional directors of Brewin's financial planning arm. Burt previously worked at Rathbones, Pannone and Deloitte. Prior to his new role, Fletcher spent nine years at SG Hambros as head of financial planning for the UK regions. Meanwhile, Anthony Behrens, who was previously head of charities at Barclays Wealth, joined Brewin's charity team along with Phillip Payne, who also worked at Barclays Wealth as a senior investment manager in the charities team. Both Behrens and Payne joined as divisional directors of the charity investment management team.
Rathbone Investment Management continued to expand its Liverpool office with the addition of Rowland Flower as an investment director. Flower previously worked at PSigma Investment Management, managing a range of private client and trust portfolios. Before that he worked at HSBC Investment Management.
Kames Capital, the UK-based asset management arm of AEGON, made a trio of appointments within its fixed income team. Debbie King, former financial analyst at Intergen, joined the team's high-yield division, while Garvin Peoples was added to the investment grade group. Meanwhile, Paul Dilworth moved to the fixed income team on a permanent basis from Kames' performance measurement team, following a six-month secondment. He will work with Gregory Turnbull-Schwartz on financial credit analysis.
MASECO Private Wealth, the London-based wealth manager that advises US citizens living in the UK, hired Maria Chapman as head of business development. Chapman was latterly head of private banking relationships and a board member at the ECU Group, the currency management firm. She has also worked for wealth manager Kleinwort Benson, now part of RHJ International.
UK-listed emerging markets specialist Charlemagne Capital appointed Mark Bickford-Smith as co-chief investment officer, effective from 31 January. He will work alongside Charlemagne's current CIO, Julian Mayo.
Quilter, part of Morgan Stanley Smith Barney, appointed Francis Clayton as an executive director and part of the Jersey office. Clayton was previously an investment director at Collins Stewart, where he managed discretionary and advisory portfolios for personal clients, trustees and professional intermediaries. He also sat on the firm's European and US stock selection committees, and was a sector specialist for the oil and gas sector.
KPMG, the international professional services firm, appointed director Nick Pheasey to head up its private client tax practice in the UK's northwest region, taking over from Mike Walker, who left the role to run the firm's international strategy from London. Pheasey previously worked at KPMG's Leeds office. He joined the firm in 2002 and has worked advising clients on personal tax issues for 14 years.
Kestrel Partners, the UK-based investment manager, appointed Stuart Rollason as lead manager of its Kestrel Inheritance Tax Solution. Rollason was previously a founder and partner at Bluehone Investors, an investment manager which focuses on small company investment funds. He was also a fund manager at Active Capital Trust, in addition to having been a director and small-cap pension fund manager at F&C Asset Management.
Royal Bank of Canada added Michelle Wright as a director within its UK private client wealth management team in London. The hire was part of the Americas desk which focuses on relationships with HNW clients with links to the Greater New York and East Coast areas. In her new role, Wright reports to Martin Heale, who became head of Americas in July last year. Wright joined from Barclays Wealth, where she was a private banker focused on US citizens living in the UK.
Credit Suisse appointed Mike Bussey to the board of its UK Private Banking unit as a non-executive director. Previously, Bussey worked at Arbuthnot Latham & Co as non-executive vice chairman after serving as chief executive officer for two years. During his time at Arbuthnot he was responsible for developing the firm's private banking business. He has been a CEO for four different wealth managers during his career.
Newton Investment Management, part of BNY Mellon Asset Management, appointed former Goldman Sachs manager Alexandra Dick as a senior account manager within its UK private client team. Prior to joining Newton, Dick spent more than 10 years working with Goldman Sachs Asset Management on both its emerging markets and European equity teams in research and portfolio management roles.
UK-based Heartwood Investment Management appointed Gerard Quirke as a non-executive board director. Quirke also acts as chairman of the audit, risk and conflicts committee. He was most recently deputy chief executive and chief operations officer at Hermes Investment Management, where he was instrumental in driving through the firm's move to an outsourced administration model.
Brown Shipley, the UK private bank, appointed Julian Hardiman as head of private banking in its Manchester office for its north-western region of the UK. Hardiman, who has been at Brown Shipley for seven years and has more than 12 years' investment management experience, filled the newly-created role of head of private banking - North West and reports to Ian Sackfield, managing director, the firm said in a statement yesterday.
Bryan, Garnier Asset Management hired Steve Wallace as managing director with responsibility for sales in Northern Europe and Germany. Wallace is based in London, where the French company last year reduced its staff from about 50 to 10. As part of the restructuring, many employees moved to Paris, where the firm has about 150 staff. Wallace latterly worked within business development at the CAIA Association, a promoter of alternative investments. He has also worked for ING Investment Management and Société Générale.
Christopher Shaw became the second senior fiduciary specialist at Standard Chartered Private in London, according to a spokesperson for the company. Shaw joined from Société Générale Private Banking Hambros, where he spent six years, latterly as group head of international wealth planning.
M&G Investments, the UK-based investment manager, promoted Colm D'Olier to deputy fund manager of its global emerging markets fund and its Asia fund. D'Olier started his career at M&G in 2007 as an analyst in its global equities team, with a particular focus on emerging markets.
Two board members resigned from UK-based Arbuthnot Banking Group, which includes a private banking business. Turrell had held the position for the last seven years.
Mark Nichols took over management of the F&C European Growth and Income Fund, which was previously managed by Paras Anand. Nichols joined F&C Investments in 2011 as director, European equities and has been in charge of the fund since 1 November. But he has not taken on Anand's old role as head of European Equities, which is still vacant.
Switzerland
BSI appointed Ilan Hayim as a member of its board of directors and put him forward as vice-chairman. Hayim is its second vice-chairman, serving alongside Giovanni Perissinotto. Up to the end of last year Hayim was vice-chairman of the board of directors of HSBC Private Bank Suisse. Alfredo Gysi was appointed a new member of the board of directors at BSI.
Meanwhile, BSI has named Alfredo Gysi as its new chairman.
Pictet Asset Management appointed Alain Caffort as a senior investment manager in its small cap equity team. Caffort is based in Geneva in his new role. Caffort joined from Groupama Asset Management, where he was responsible for a number of small and mid cap European equity portfolios.
Pioneer Investments appointed Rainer Lenzin as head of Switzerland, a newly-created role. Fabien Madar, head of Western and Northern Europe, was previously responsible for the region. Madar decided to appoint a dedicated country head which led to Lenzin's appointment. Lenzin previously worked for BNY Mellon Asset Management in Zurich.
Europe
The deVere Group, the UK-based international advisory firm, launched two offices in Eastern Europe as part of an aggressive expansion phase. The new offices in Kiev and Budapest are headed by senior consultant Gerard Campbell from The deVere Group Moscow office.
Carey Olsen, the international law firm, appointed two new partners in its Jersey office: Daniel O'Connor and Peter German. They joined the corporate, finance and investment funds group.
Walkers, the private client law firm, made a raft of appointments for its Jersey office, including that of Jonathan Tonge as managing partner. Tonge, who was global head of hedge funds at Walkers, transferred to the firm's Jersey office from its Cayman Islands base. Joss Morris relocated to Jersey from the Cayman Islands' finance and corporate and private equity groups, joining as senior counsel for the firm's finance and corporate groups. The remaining appointments were those of Alex Carus, Mark Crichton and Johanna Hendry. Carus, who joins from Bedell Cristin, is a Jersey advocate and English solicitor. Crichton joined from Fladgate, having worked on a range of corporate and investment funds transactions, while Hendry joined from Guernsey-based Carey Olsen.
Rabobank added to its global financial markets research team, hiring Christian Lawrence as an emerging market foreign exchange strategist. He joined from RBC Capital Markets, where he had been a fixed income and currency strategist since 2007.
Quilter appointed Graham O'Donoghue as an investment manager in Dublin- a hire which brings the firm's roster of investment managers in the Irish capital to nine. O'Donoghue joined from Merrion Stockbrokers, where he had been a portfolio manager.
ING Investment Management named Christian Paris as managing director of its French operation. The former managing director, Thierry Rigoulet, left the company in October last year to pursue other interests. Paris joined from HSBC Global Asset Management in France, where he was head of business development.
Isle of Man-regulated Thomas Miller Investment hired a new private wealth boss, Andrew Buchanan, and added an assistant portfolio manager to the team, Rita Kazinika. Buchanan joined from Kleinwort Benson in the Channel Islands, where he was director and responsible for the Close Offshore Group discretionary investment management business. Kazinika was promoted from the firm's operations division.
Nedgroup Investment, an Isle of Man-based subsidiary of South Africa's Nedbank, named Andrew Yeadon as head of investment. Yeadon was formerly head of multi-manager at Schroders in London continues to be based in the city.
Neuberger Berman hired Robert Schlichting as managing director and head of distribution for Germany and Austria. Schlichting is based in Frankfurt, where he latterly worked for Schroder Investment Manager as head of institutional business for Germany and Austria. He has also worked for Merrill Lynch Investment Management and JP Morgan Asset Management, also in Frankfurt.
International
The Islamic Bank of Asia, the Islamic banking affiliate of Singapore-based DBS Bank, madetwo senior appointments. Harish Parameswar joined as managing director and head of investment banking based in Singapore. Parameswar most recently served as founder and managing director of Beacon Advisory International.
Saleh Al Nashwan joined as chief representative for IB Asia's representative office in Bahrain, where he will lead the regional office and coverage of the firm's shareholder and client base across the Gulf Cooperation Council countries.
Nikko Asset Management appointed Geoffrey Post as head of international product development following the joint venture agreement between Nikko and India-based Ambit Holdings. The deal added offices in Mumbai and Mauritius, bringing the group's total number of offices to 20 across 11 countries.
Post works with Nikko's investment, sales and product development teams in Asia (excluding Japan), Europe and the US. Post has a 12-year background in product development and will report to Nikko's Europe president, Charlie Metcalfe. Previously, Post worked at Coutts as head of product development.
Russell Investments appointed Pascal Duval as chief executive of its Europe, Middle East and Africa business. Duval succeeded Len Brennan, who rejoined the firm as global president and CEO in July last year. Duval reports to Brennan, and maintains his role on the firm's global executive committee, which he joined in September 2011. Duval first joined Russell in 1994.
Richard Killingbeck, most recently head of the discretionary business market in the UK, was appointed UK head of Russia, Eastern Europe, Greece and Cyprus.
Nina Aguas, managing director of the Asia-Pacific private banking arm of Australia & New Zealand Banking Group, left to pursue other opportunities. Aguas, who was based in Singapore and was responsible for the private banking franchise in the region, left after three years at the bank.
Celent, a division of Oliver Wyman that works with sectors such as wealth management, appointed Craig Weber to replace Mike Harding as its chief executive. Under the change, Harding, who has been CEO since 2009 - shortly after Oliver Wyman bought Celent - resumes his responsibilities at the parent firm but retains his role as Celent's chairman.
Old Mutual has appointed Ralph Mupita as chief executive of its emerging markets business following Kuseni Dlamini's departure in pursuit of other business interests. Mupita was chief executive of emerging markets life and savings. Old Mutual also appointed Ian Gladman as group strategy director and a member of the group's executive committee, taking over from Don Hope, who will retires later this year.
Gladman previously spent 16 years at UBS Investment Bank.
BlackRock cut 15 jobs from its EMEA iShares business. The firm also said it will shed almost 60 jobs from its office in San Francisco, its second largest office after London.
Temasek Holdings hired the former chief financial officer of UBS to run its European division. John Cryan joined the firm in the newly-created role.
Middle East
Barclays Wealth appointed Faisal Shaker to the newly created position of head of wealth for Barclays Saudi Arabia. He reports to Rory Gilbert, managing director, head of Middle East and North Africa for the International Private Bank. Shaker was head of wealth management for Audi Capital Saudi Arabia.
Pictet appointed a new management team for the bank's representative office in Dubai. Allard Lugard, head of wealth management for the Middle East, relocated from Geneva to Dubai to take over responsibility for Pictet Dubai's wealth management services.
Omar Mirza took over from Francesco Genovese as head of Pictet Asset Management's business development activities in Dubai, with responsibility for the MENA region. Genovese returned to Geneva after more than four years in Dubai to take up his new assignment as regional head for institutional business development for the Middle Eastern, African and Central Asian markets. Kouroche Achtari succeeded Thibaut Tosello as Pictet Dubai's registered representative with the local authorities. In addition, he is responsibile for developing the firm's wealth management business in the United Arab Emirates.
Asia-Pacific
Australian banks could axe 7,000 jobs over the next two years as part of radical cost-cutting measures to help them survive the global slowdown, announced Sydney-based analysts at UBS. Most of these cuts relate to the nation's big four banks which handle an estimated 85 per cent of home loans in the country.
The Islamic Bank of Asia, the Islamic banking affiliate of Singapore-based DBS Bank, made two senior appointments. Harish Parameswar joined as managing director and head of investment banking based in Singapore, while Saleh Al Nashwan joined as chief representative for IB Asia's representative office in Bahrain.
Pioneer Investments, the asset management subsidiary of UniCredit, Italy's biggest bank, hired a new head of Asia and the Middle East. Jack Lin most recently worked at asset manager Janus Capital where he was head of Asia-Pacific since 2008.
Aberdeen Asset Management named Peter Elston as head of Asia-Pacific strategy and asset allocation. Elston has spent four years at Aberdeen as an Asian investment strategist based in Singapore.
David Conner, chief executive of Oversea Chinese Banking Corp, Singapore's second-biggest bank, will step down in April after a decade at the bank. Conner, will exit his role on 14 April 2012 but remain on the OCBC board as a non-executive director.
HSBC named a new chief executive for its Japanese business, a region in which the London-listed bank is radically cutting its footprint as part of a global restructuring. Kaber McLean was promoted to chief executive officer for Japan, from his previous role as HSBC's head of global banking and markets in Asia-Pacific.
Options Group, the New York-based global executive search firm specialising in wealth management and banking, opened its second India branch. The new office in New Delhi-NCR addresses the growing demand for executive-level hires in the region.
DBS Private Bank appointed three executives to its Greater China management team. Yvonne Hsin joined as head of the private banking business in North Asia from China Construction Bank (Asia). Robert Kung joined as head of private bank for DBS (China) from Credit Suisse Clariden Leu Asset Management in Hong Kong. John Lim joined as a team head of the private bank for DBS Bank (Hong Kong) from South China Group.
Crowe Horwath Australia, the accounting and tax advisory firm, added two advice specialists to its team. Mary ODriscoll and Jim Softsis joined as business advisory principals with immediate effect.
AMP Capital, the Australian private client and institutional investment manager, has appointed a 25-year investment veteran to the role of senior portfolio manager in the multi asset group. Gary Burke will take on portfolio management responsibility for a number of AMP Capital's diversified funds, reporting to AMP Capital head of portfolio management Debbie Alliston.
Australian Financial Services Group, the financial planning firm, bolstered its Western and South Australia operations with a new regional manager. Ken Blayney joins from AMP Financial Planning where was business partnership manager.
ClearView Wealth, the Australian wealth management firm, Barry Odes to the newly-created role of chief operating officer, from CMC Markets for Australia and New Zealand, where he was managing director.
CIMB Group Holdings, the Malaysian financial services group, named a new head for its Indonesia-based private banking arm. Dato Sri Nazir Razak will assume the role of president commissioner of CIMB Niaga effective upon approval from Bank Indonesia, the central bank.
Nikko Asset Management hired a head of international product development, covering every region except Japan. Geoffrey Post joins from UK wealth manager Coutts, where he also headed product development.
Barclays Wealth announced plans to cut nearly 100 jobs as a result of a review of the company's activities, affecting back and middle-office staff across several jurisdictions.
Bank Sarasin, the Swiss private bank, promoted three of its senior staff in Southeast Asia. Febby Avianto was promoted to the newly-created position of vice chair of client advisory, Southeast Asia, Karen Leung was named vice chair of client advisory in Asia, while Polly Lam was promoted to managing director and the newly-created role of head of China. Avianto is based in Singapore and reports to Grace Barki, chief executive, Southeast Asia, while Leung and Lam are based in Hong Kong, reporting to Enid Yip, CEO of Asia.
Standard Chartered announced plans to grow its workforce in India by a quarter over the next 12 to 18 months, having already hired 350 frontline personnel in the first half of 2011.
Monique Chan, chief of staff of HSBC Private Bank in Asia and chief executive of the private bank in Hong Kong, resigned after 15 years with the firm. Her resignation came amid a series of job cuts at the bank's Hong Kong unit as the bank tries to slash its workforce by 13 per cent in the next three years.
Swiss bank Lombard Odier appointed Pranay Gupta as chief investment officer of Asia and global head of investment soltuions. Gupta joined from ING Investment Management's Asia-Pacific business where he held a similar role.
UBS hired Peter Stein, the former associate editor and Hong Kong chief of The Wall Street Journal Asia, as head of group governmental affairs, Asia-Pacific. In this newly-created role, he oversees the bank's relationship with the government and reports to the APAC group co-chief executives and the head of group governmental affairs.
Prudential Assurance Company hired Joseph To as chief agency officer for its Hong Kong office. To joined the company's agency development team in 2010 from Freeman Financial Services where he was executive vice president.
Jasji Bhattal resigned as deputy president of Nomura and chief executive of the wholesale division of Nomura Holdings amid continued decline in the bank's revenue. Takumi Shibata, chief operating officer, assumes his role in the interim.
ANZ hired Sreeram Iyer, former Standard Chartered regional chief operating officer for India and South Asia, as COO for Asia-Pacific, Europe and America. He took his post 30 January, replacing Mark Robinson.
Noah Holdings, the China-based wealth manager, appointed Harry Tsai from Yuanta Securities of Taiwan as chief operating officer. Tsai replaced Song Ying, who has been named co-head of regional sales and distribution.
North America
UBS Wealth Management Americas recruited eight groups, as well as a string of individual financial advisors, bolstering nine of its offices nationwide and marking its second hiring spree of the month.
The Baldwin, Naples and Associates group, the Reckinger Loynes Group, the Sage Group, the PKC Financial Group and the Ohmstede-Sheridan Financial Group joined the firm's CA, UT, LA, and TX offices respectively. In addition, the firm hired Marc Hagger and Ricardo Lima for its Dallas office, Bruce Smith for the GA office and John Meldrum for its MI base.
Jamie Rosica and Alex DiMartini also joined the NY office while Lucie Sabella joined the firm's FL office.
A group of eight advisors from US Wealth Management joined independent broker-dealer LPL Financial, based in the firm's Massachusetts office.
John Napolitano, chief executive of US Wealth, joined alongside principals George Clarke, Thomas Morrone, Michael Alexander, Max Kolbrenner, Gary Oman, Timothy McCarthy and Michael Vlazquez.
Atlantic Trust, the private wealth management division of New York-listed Invesco, made two hires within its multi-manager investment program and strengthened its Texas office. Lester Duke joined as a vice president and alternative investments analyst within the firm's Boston office, while Scott Burg started as vice president and traditional investments analyst, also in Boston.
Choate, Hall & Stewart, the Boston-based law firm, hired Patrick Lavoie as a tax manager, responsible for overseeing tax advisory services for the firm's wealth management group.
The fee-based advisory network United Capital Financial Advisers brought in a team from New York-based Harold C Brown & Co, to join as managing directors.
John Hancock made three appointments at its Financial Network business, including that of president, vice president of sales and business development, and assistant vice president of field resources. Brian Heapps was named as president, replacing Peter Gordon, who became general manager of John Hancock Retirement Plan Services. Based within the firm's Buffalo office in New York, Peter Grogan, Will Kelly and Mimi Schanzlin will operate under the United Capital name going forward.
Wells Fargo recruited seven financial advisors from UBS and Morgan Stanley Smith Barney to bolster three of its financial advisory teams. Christopher Zich, Kenneth Fruehauf, Thomas Buhl and Keeland Howe joined the firm's Legacy Wealth Management Group from UBS, based in Grosse Pointe Woods in Michigan, and Scottsdale in Arizona. Meanwhile, Matthew Montini, who also joined from UBS, was added to the firm's FINET channel. The remaining appointments were that of Avery Wilkins and Michael Cox, who joined as the Cox Wilkins Group from Morgan Stanley Smith Barney.
First Western Trust promoted former vice presidents Victor Alonzo and Matt Gorr to president of its Phoenix and Boulder offices respectively.
BNY Mellon's wealth management business boosted its ultra high net worth family team with a new promotion, which was the latest in a string of appointments as it seeks aggressive expansion in 2012. Gregory Simpson started as a family wealth advisor, part of a team who work with UHNW families and family offices. Effective 1 March 2012, Simpson will report to Ridgway Powell, who was promoted to lead this group late last year.
The Atlanta-based wealth management firm Reliance Financial Corporation appointed William Harlow as president of Reliance Trust Company.
Chicago-based HighTower marked its expansion into the Phoenix market with a trio of appointments to be based within its new Arizona office. James Pupillo was named as managing director and partner while partners Brian Hein and David Brasfield work alongside Pupillo in each of their new roles.
Florida-based Newbridge Financial brought in Todd Newton as president and co-chief executive of its broker-dealer and registered investment advisor subsidiaries. Newton took over the role at Newbridge Securities Corporation, the broker-dealer unit, and Newbridge Financial Services Group, the SEC-registered investment advisor.
John Wilson, who left his role as chief investment officer of Cumberland Private Wealth Management, joined Sprott Asset Management as a senior portfolio manager.
Montana-based DA Davidson & Co added to its individual investor group, recruiting from Morton Clarke, the Seattle broker-dealer and registered investment advisor.
John Morton and Trent Morton were appointed to the roles of senior vice president of DA Davidson's individual markets division, while Scott Hitchcock started as a senior registered associate. Audrey Morton also joined on 27 January as a financial consultant trainee within the firm's Seattle office.
Focus Financial Partners, the group of independent wealth management firms, appointed Garry Taylor as director of advisor services. As part of the Focus Connections program, the firm's turnkey service, Taylor assists breakaway advisors undergoing the transition to RIAs.
Toronto-based Cumberland Private Wealth Management named Peter Jackson as its chief investment officer. Jackson replaced John Wilson, who had been CIO at Cumberland since 2009, as well as the firm's primary technology and telecom analyst.
Greenwich, CT-headquartered Fieldpoint Private Bank & Trust nabbed a New York-based advisory team from Wilmington Trust, where it managed nearly $1 billion in assets. The team joined Fieldpoint's new offices at 400 Park Avenue. It is comprised of Thomas Hakala, Al Jacobi and Joanne Schwind, who worked at Wilmington for over a decade and specialize in ultra high net worth clients.
Delaware-based national trust company Barclays Wealth Trustees, part of Barclays Wealth Americas, named David Chambers as president.
San Francisco-headquartered Union Bank, part of Mitsubishi UFJ Financial Group, made two internal promotions and a new hire at its private banking division. As part of the changes, Chris Merrywell was promoted to regional managing director of The Private Bank, the firm's private banking brand, in the Pacific Northwest.
RBC Wealth Management, part of Royal Bank of Canada, appointed John D'Amato as manager of investment services for the Caribbean. The George Town, Grand Cayman-based role was a newly-created one at the firm, and saw D'Amato take responsibility for the delivery of international wealth management services to high and ultra high net worth clients.
Fifth Third Private bank, a division of Pennsylvania-based Fifth Third Bank, hired Jeff Martin as director of wealth planning. Martin leads the bank's wealth planning team, which specializes in estate and retirement planning, cash flow analysis and family wealth transfer, among other services for high net worth individuals and senior executives.
The PrivateBank, part of PrivateBancorp, promoted Andy Dawson to the role of market president for St Louis. Dawson, who joined the firm in 2009 as a managing director, oversees commercial, personal and private banking in the St Louis market going forwards. He has a particular focus on growing the firm's middle-market commercial banking relationships.
RBC Wealth Management added Jeremy Proffitt – latterly of Vestra Wealth in the UK – to its private banking team based in Nassau in the Bahamas. Proffitt left Vestra, where he was an equity partner, about six months ago and moved to the Bahamas.
New York-listed FNB Corporation, the parent firm of First National Bank, appointed Vincent Delie as its new chief executive, effective 18 January 2012. Delie, who had been with the firm for seven years, succeeded Stephen Gurgovits, who serves as chairman of FNB going forwards, and also continues as chairman of First National Bank. Delie was also elected to the board of directors and will carry on as president of FNB and CEO of First National Bank.
Lloyd George Management, part of Toronto-based BMO Global Asset Management, made a trio of appointments within its frontier markets equity team. Greg Mills, who was most recently national director of the South African Institute of International Affairs, joined as an advisor to the LGM frontier strategy. He also heads the Johannesburg-based Brenthurst foundation, which is dedicated to strengthening Africa's economic performance.
Pamplona Capital Management, a London-based private equity firm, appointed Brian Ratzan to lead the expansion of its private equity practice in the US. Ratzan joined Pamplona from Vestar Capital, where he worked for 13 years and was most recently a managing director.
BNY Mellon Wealth Management appointed Timothy Barker as a family wealth advisor based in New York. Barker is part of a specialist team servicing ultra high net worth families and family offices. He reports to Ridgway Powell, who was recently promoted to lead the UHNW group.
Celent, a division of Oliver Wyman that works with sectors such as wealth management, appointed Craig Weber to replace Mike Harding as its chief executive. Under the change, Harding, who has been CEO since 2009 - shortly after Oliver Wyman bought Celent - resumed his responsibilities at the parent firm but retains his role as Celent's chairman.
BNY Mellon Wealth Management appointed Leo Mutchler as escrow sales specialist for the tri-state region, based in New York. Mutchler has 15 years of experience with the likes of JP Morgan, Morgan Stanley and Bank of America. He was latterly head of custody sales at HSBC Private Bank. At BNY Mellon, he reports directly to Carolyn Kozlowski, national escrow sales manager.
First Foundation, the Irvine, CA-based wealth management and trust firm, expanded its advisory team with two appointments. Richard Lange joined First Foundation Advisors as vice president of business development, while Pamela Rubin Cohen joined as VP of foundation services.
Minnesota Bank & Trust named Mary Ann Heine as senior vice president of private client services. Heine was previously a wealth management advisor and vice president at US Bank, managing multi-million dollar loan and deposit portfolios for executive, professional and family wealth clients. She has 20 years of private banking and wealth management experience.
Gregory Fleming, president of Morgan Stanley Smith Barney and Morgan Stanley Investment Management, was elected as a large firm governor on the board of the Financial Industry Regulatory Authority. Fleming replaced Sallie Krawcheck, who left her role as president of global wealth and investment management at Bank of America last September as part of a restructuring at the firm.
BNY Mellon appointed a new wealth management president for the firm's central region in the latest of a string of hires at the Wall Street giant's private client business. Managing director Andy Paterson was promoted to the position in the region which included Western Pennsylvania and Ohio. He replaced Joseph Banko, who became executive director of market strategy for the wider region of eastern US.
Barclays Wealth unveiled a number of major changes to its top-level management structure in the Americas and other regions as rival private banks such as UK-based Coutts also restructure their businesses. Mitch Cox, who had combined leadership of Barclays Wealth Americas with heading global research and investments (GR&I), solely concentrates on building the US business. Leadership of the GR&I function is now split between Tom Lee, head of global banking and investment solutions (GBIS), BWA, and Rob Brown, who will continue as head of GBIS, UK, EMEA and Asia. They were appointed as co-heads of global research and join Barclays Wealth's management committee.
UBS Wealth Management Americas nabbed two Morgan Stanley Smith Barney teams for its offices in New Jersey and California. Mario Afram, Carl Ekroth and Harish Jashanani joined UBS's Paramus, NJ office, bringing a production of around $1.4 million and assets under management of around $200 million. Afram was appointed first vice president – investments, and his team-mates joined as vice presidents.
BNY Mellon hired former Illinois state treasurer Alexi Giannoulias as a senior advisor for strategic relationships, as part of a build-out of the business in Chicago that will see five additional hires there.
First Republic Bank continued its hiring spree with the appointment of William Slayne as portfolio manager and managing director for the private wealth management unit. Based at the Rockefeller Center, NY office, Slayne is responsible for offering equity and fixed-income investment management services to clients.
Oak Hill Advisors, the New York investment management firm, promoted four of its investment professionals to partner. Alexandra Jung, Adam Kertzner, Jeffrey Kirt and Thomas Wong joined the firm's existing six partners in leading investment activities in distressed and performing credit markets in the US and Europe.
Mark McMullen, vice chairman of Associated Bank, is set to retire on 10 February, following a 30-year career at the bank. McMullen spent the majority of his career growing the bank's wealth management division, which he expanded to offer a full range of services including private banking, investment management, trust, financial planning and insurance services. He has been part of the firm's executive committee since April 2001.
Morgan Stanley Smith Barney added 11 advisors managing $1.7 billion in combined client assets at their previous firms. The advisors, including two at the US firm's ultra-high-net-worth private wealth group, joined from UBS, Wells Fargo, Oppenheimer and Bank of America's Merrill Lynch.
BNY Mellon Investment Management appointed Cynthia Steer as head of manager research and investment solutions. Steer joined from Russell Investments, where she served as managing director for investment strategy and consulting. Prior to that, she was chief research strategist at Rogerscasey, an investment services firm, where she oversaw global investment management and capital markets research, emerging and frontier markets research and fixed income research.
Capital Dynamics, an asset management firm focusing on private assets, brought in Marcelo Moraes as managing director and head of Brazil. Marcelo is a member of the board of directors of the Brazilian Private Equity and Venture Capital Association and of São Paulo Anjos, an angel investing association in Brazil.
Royal Bank of Canada added Michelle Wright as a director within its UK private client wealth management team in London. The new hire is part of the Americas desk which focuses on relationships with HNW clients with links to the Greater New York and East Coast areas. In her new role Wright reports to Martin Heale, who became head of Americas in July last year.
Germany's Deutsche Bank strengthened its private client business in Mexico with the appointment of Jorge Arce as chief country officer. Arce is a 16-year veteran of Deutsche Bank and most recently served as head of Northern Latin America for the private wealth management division. He replaced Juan Guthmann, chief operating officer for Latin America who has also served as chief country officer in the interim. He now reports directly to Bernardo Parnes, chief executive for Latin America.
First Republic Private Wealth Management, part of San Francisco-headquartered First Republic Bank, appointed Oliver Campbell as a portfolio manager and managing director at its Century City, LA office. Campbell was previously a senior vice president, director of equity investments at City National Asset Management, where he worked for 10 years.
Wells Fargo promoted Stephen Sanger to the role of lead director on its board of directors, a position he acquired on 1 January. Sanger served as a director since 2003 and now takes over from Philip Quigley, who held the role of lead director since January 2009, and who continues to serve as a director on the board.
Newport Beach, CA-headquartered Alliant Insurance Services recruited high net worth client and entertainment specialist Katie Knowles to its T&H Brokers group as a senior vice president.
Knowles, who joined from another national insurance brokerage, will be based in White Plains, NY. She had previously been a producer for Aon/Albert G Rubin in Southern California and Near North in New York.
Key Private Bank, the Ohio-based wealth management and banking firm, named Garett Feldkamp as senior vice president and relationship manager for the Southwest district. Feldkamp was previously the vice president of wealth management banking at Bank of America Merrill Lynch in Ohio.
Bermuda-based Butterfield Bank nominated Brendan McDonagh for election to its board of directors as executive chairman. The decision surfaced as current chairman Robert Mulderig is set to retire from the board by the end of the year.
Raymond James added financial advisory team James Schmidt and Bernice Murff to its network. Schmidt and Murff recently formed The Schmidt Wealth Management Group of Raymond James and opened the first Raymond James & Associates office in Richmond, Virginia. The duo latterly worked at Wells Fargo, where they managed some $90 million in assets and recorded $1.1 million in annual fees and commissions. They were joined by Tameika Aldridge, their client service associate.
PricewaterhouseCoopers appointed Brittney Saks as head of US personal financial services. Saks brings 20 years of financial planning experience to her new role, in which she leads a team of tax and wealth management professionals. She replaced Richard Kohan, who retired on 1 January 2012.
The Financial Planning Association named Catherine Seeber, a principal and senior financial advisor at Wescott Financial Advisory Group, as president for the Philadelphia tri-state area. Seeber is the first female president from the Philadelphia region in over 10 years and is set to serve a one-year term. Prior to her appointment as president, she was pro bono co-chair, vice president of public awareness/media relations and president-elect of the FPA.
Raymond James Canada, part of the US' Raymond James Financial, appointed branch managers for its Toronto and Victoria offices. David Finley joined the company as a senior vice president, branch manager for the Toronto flagship branch. Finley was previously the co-president of Accretive Advisor, an online firm that matches investors with compatible financial advisors, and has also worked for Wellington West and Clearsight Wealth Management.
Lexington Wealth Management, a Massachusetts-based, fee-only financial advisory firm, added three senior officers to its team. Mark Carley joined as a managing director, while Frank Censullo and Scott Klein joined as senior relationship managers. The trio latterly worked at Wells Fargo and was part of the original team at Tanager Financial Services, collectively bringing around two decades of experience in wealth management in the Boston area.