People Moves
BEST OF 2012 SO FAR: DBS Set For International Foray This Year, Says Wealth COO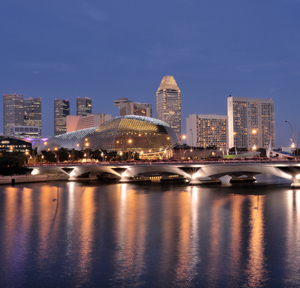 Bucking the trend
The international expansion moves against the current trend, as global banks increasingly turn their sights towards Asia. Now from a strong position in the East, DBS is looking West.
The new focus was spurred by a need from its clients. "The clients we are looking for are typically sophisticated international investors with assets in Europe or US who want to have a bank account in Asia for their business, investments and products in the region. They want alternative access to currencies and Asian stocks, they are familiar with Asia and they want the connectivity throughout their accounts," said Crespin.
How will the firm achieve this ambitious growth? Unlike its peers in the region, Julius Baer and Australia and New Zealand Banking Group for example, it is not seeking acquisitions. Nor does it want to embark on transformational hiring sprees. "We are very cautious and more focused on increasing productivity and quality than getting lots of new hires. Top relationship managers who are looking for the same thing as their clients - safety - are approaching us. We don't make big recruitment sprees, but then traditionally we rarely make redundancies."
Headhunters in Singapore say DBS is one of the quietest banks in the market, rarely actively seeking new candidates or signing recruitment mandates. They do most of their hiring sporadically and internally, say industry sources.
Like many of its peers in Asia, margins are still comparatively thin. DBS invested heavily in recent months on infrastructure including new offices and technology, implementing the new Avaloq software system for its private bank in 2010 and opening a number of branches across Asia, including a representative office in Taiwan. Its cost-to-income ratio was an eye-watering plus 90 in 2010, and has since dropped to around 75. This is one area where the bank can improve, said Crespin.
However it has a strong front foot. In its full-year 2011 results posted last month, DBS saw net earnings for the year to December 2011 up 15 per cent from the previous year to S$3.04 billion ($2.4 billion), the first time earnings crossed the S$3 billion mark, propelling its total income to a new high of S$7.63 billion.