Client Affairs
Superyacht Industry Ponders Somali Piracy Menace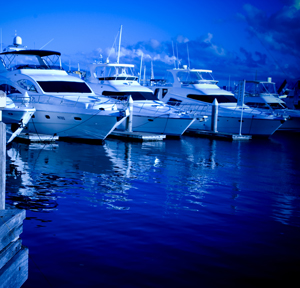 There has been a recent decline in the number of piracy attacks on vessels in the Indian Ocean but the risks are still high and more needs to be done to combat it, a high-ranking naval officer told people working with the luxury yacht industry yesterday.
Some 27 vessels of all types were hijacked last year and a total of 538 hostages were taken in 2011, and several attacks have happened since January. Between 2007 and last year, a total of 3,580 seafarers have been taken hostage; 78 seafarers have died in that time, the Superyacht Security Summit 2012, held in London, heard.
Some forms of cruise-line shipping business in the western parts of the Indian Ocean around Mombasa, for example, have almost completely dried up as a result of piracy, although other forms of traffic have not appreciably slowed, Commander Conleth Burns of the Royal Navy, told the conference.
Cdr. Burns works in the area of counter-piracy, part of efforts to combat the menace through EUNAVFOR Somalia, a European Union force.
His comments highlight how high net worth and ultra high net worth individuals, such as owners of large maritime vessels, have complex security and personal protection needs. The business of protecting such persons is now a significant industry in its own right and an important issue for wealth management services. (To view an example of how security business is developing, click here.)