Trust Estate
Guernsey Takes Step To Finally Securing Foundations Law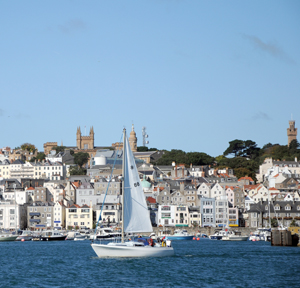 Guernsey's foundations law, among
innovations the island says will keep it competitive with other locations, has moved
a step closer after its parliament approved relevant legislation yesterday.
The law is expected to be introduced by the end of 2012 or
early next year. It had already been agreed in principle last year and will now
be sent to be ratified by the UK's
Privy Council, which has authority over such matters in Guernsey, a UK dependency.
The island has been pushing to get such a law as nearby rival
jurisdiction, Jersey, introduced a similar law
in 2009. Foundations are designed for clients more used to such structures than
they are with trusts; in some ways they resemble corporate structures more than is the case
with trusts.
"Introducing
the law will allow our fiduciary professionals to consider the use of a
foundation as well as a trust when adopting wealth structures for their
clients, particularly those based in civil law jurisdictions in Europe and
further afield in the emerging markets of China, Russia and Latin America where
the trust concept is less familiar than in common law countries such as the UK," said Fiona Le Poidevin, chief executive of Guernsey Finance, the organisation that
represents the island's financial sector.
To
view this publication's recent series of features on foundations, click here, and here.
Besides
its new foundations law, Guernsey has also
sought to grab a first-mover advantage in the area of intellectual property by becoming
a registration hub for image rights. Such jurisdictions are looking to
diversify income sources as traditional tax haven business sources come under
global pressure.
"The approval of the Foundations (Guernsey)
Law, 2012 by the States of Deliberation is a very welcome step. Subject
to approval of the Privy Council, Guernsey will have added another string to its
bow allowing the island to compete with other jurisdictions that offer
foundations," said Russell Clark, fiduciary partner at Carey Olsen, the offshore law firm.
"For those clients who are looking for a
foundation solution Guernsey offers an excellent reputation, sound regulation
and a reliable and knowledgeable judicial and professional
infrastructure. For providers of foundation administration services it is
expected that they will be able to more easily access markets where the trust
is not readily understood," Clark said.