Strategy
Harris myCFO Interview: Don't Treat Females As The "Silent Partner" In The Client Family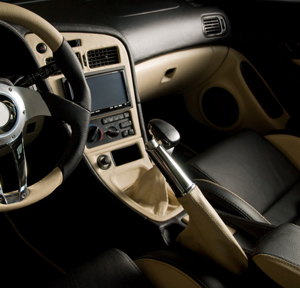 Deferral by default
At this point Doran is quick to point out that she isn't talking about endemic sexism in the home, but more that this is a situation which "happens by default" – particularly in today's age when so many women are combining the demands of work and family. For Doran, it's more a matter of where women tend to deploy their time and energies. "Women in careers are handling competing demands and they are often more interested in prioritising their family. Therefore, day-to-day wealth management tends to fall to the husband," she said.
According to Doran, female HNW clients can be in a difficult position of necessarily ceding wealth management responsibility to their spouses, but still worrying about it: they emphatically do not have a laissez faire attitude. Women want their family to be secure and "want to know that something is in place," she said.
Increasing financial literacy
There is ample evidence to suggest that women today want to improve their financial savvy and Doran agrees that there has been "a marked rise in interest among women in increasing their financial literacy." In fact, females' desire to improve their financial skillset also seems to have a significant impact on the tone of client-advisor relationships, if we compare male and female attitudes. For example, Does Gender Re­ally Matter?, a 2011 study by Brinker Capital, found that 46 per cent of female clients said their advisor helps them "build knowledge," against 37 per cent of male clients.
In light of this, wealth management firms would do well to have a strong educational overlay to their offering which helps female clients to take a more active part in their household's wealth management. "Firms should make education a key part of their strategy," says Doran, but this is not just to make them feel more confident about the plans that are in place for their children. Not only are divorce rates ever rising, but women also tend to have longer lifespans, which means that a significant proportion will have to "go it alone" during their lives. "Women are probably going to outlive men and be single at some point," she said.
There is an ongoing debate as to whether it is wise for wealth management firms to target women specifically on the basis of their gender. Firms are naturally anxious to avoid patronizing women and seeing them first and foremost through the lens of their chromosomes – after all, in the year 2012 female HNW individuals are as likely to be hedge fund supremos or business owners as they are to be the widows of rich men.