Strategy
INTERVIEW: Long Island Advisor On His Specialized Offering For HNW Families Impacted By Autism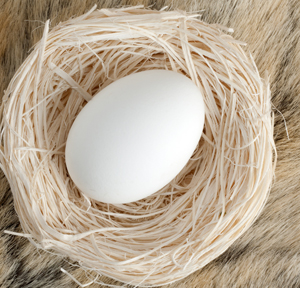 Essentially, caring for a person with autism reinforces the need to approach wealth in "buckets," earmarking capital for certain goals and expenses, and ensuring liquidity meets costs.
Who to work with
The needs of a family impacted by autism are complex, and extend beyond the more obvious financial requirements. For example, Massimo says some children on the spectrum may have more of a tendency toward violent behavior, or to wandering off, for example, posing risks to the family if they were to cause harm to anyone. These sources of risk can be managed in advance with insurance, for example, then of course there is the planning needed to ensure they are cared for after their parents die.
Because of this, it's important to consider all angles of financial planning – insurance, estate planning, cash flow management – with this in mind, and to work with specialists in these industries.
"It's the same thing in every walk of life – it's the same thing with a lawyer, you absolutely need a very specialized attorney used to dealing with disabilities – you need to seek these out, that's what we bring to the table," he says. "You have to really do your homework."
One challenge for the business is that, although there may be latent demand, "a lot of families out there don't know about these services," which is why he not only works on referrals but also holds seminars to raise awareness about these challenges and the way financial advisors can help.
However, he stresses that this sort of business offering is not for all advisors. "If financial advisors don't understand and aren't sympathetic" to the situation, they are likely to miss the less obvious risks to the family, he says. It also takes certain relationship skills, and the most rewarding conversations can only take place once the family has let its guard down.
"Unfortunately we're in an industry that's been mired in corruption" so to work with any family "you have to be able to establish efficacy but also compassion" first, he says.
Of course, this kind of practice could be expanded to families caring for people with a long-term illness or other disabilities, but Massimo wants to stay highly specialized for the time-being.
He operates from Long Island, and manages assets on behalf of families, for which he's paid a fee directly. This is based on assets under management, rather than on a per-service basis. "That's a decision I made, because I didn't want them to feel they couldn't pick up the phone," he says.