Strategy
Election Impact: Looming Tax Hikes And Uncertainty Haunt Wealth Managers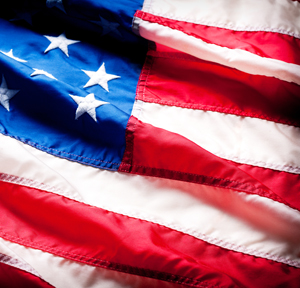 Medicare surcharge: "most notorious" new tax
The new Medicare tax of 3.8 per cent on investment income that was part of the 2010 Affordable Care Act is also set to take effect on January 1. Martim de Arantes Oliveira, West Coast regional director for Silver Bridge Advisors, calls the Medicare surcharge the "most notorious" new tax impacting his clients because it would hike the top tax rate on long-term capital gains for upper-bracket taxpayers to 23.8 per cent and to 43.4 per cent for dividends.
As such, de Arantes Oliveira is advising clients to consider accelerating investment income into 2012 and taking capital gains this year to take advantage of the lower tax rates. He also noted that "active income," or income that is generated by an individual actively involved in a business such as real estate is not subject to the Medicare surtax.
While tax increases in ordinary income, capital gains and dividends for 2013 won't be on spreadsheets until spring of 2014, wealth managers are beginning to factor the scheduled changes into their planning advice.
In addition to urging clients to explore selling a business this year, wealth managers are also advising corporate executives to see if they can take bonuses in 2012 to accelerate their taxable income and consider increasing their allocations to tax-exempt bonds.
"Don't let the tax tail wag the dog"
More broadly, they are also recommending that wealthy clients "look at the benefits of a diversified portfolio," as Kroch put it.
But wealth management executives also stressed that clients shouldn't make investment decisions based on tax reasons alone, citing the old saw "Don't let the tax tail wag the dog." "You don't want to make asset allocation decisions based on taxes," said Steve Lockshin, chairman of Convergent Wealth Advisors.
For example, taxpayers also need to consider the time value of money, said Lisa Colletti, New York-based director of wealth management for Aspiriant. "If you accelerate income, you will enjoy the lower rate, but you give up the time value on the cash used to pay the tax," Colletti noted.
She cited the example of a taxpayer, who if he sold a $100,000 investment, would realize a $50,000 gain. If sold in 2012, he would be subject to a 15 per cent tax rate but next year it could be as high as 23.8 per cent. If the taxpayer estimates that he will earn nine per cent on his investments over time, and expects to sell the assets within two years, he would be approximately $3,300 better off if he opts to accelerate the gain and pay the tax now. However, she pointed out, if he had a seven year time horizon, "he would be better off continuing to hold the investment and pay the higher tax rate down the road."