People Moves
Summary Of Wealth Management Executive Moves - November 2012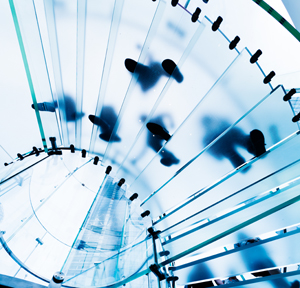 Rasco Klock, the Coral Gables, FL-based law firm, appointed Craig
Linder as special counsel, with responsibility for the securities law
practice.
Linder rejoins former colleagues/senior lawyers Joe Klock, Janet
Munn, Gabe Nieto, J C Antorcha, Jack Shawde and John Eaton, working
within the corporate, securities and finance practice.
Deutsche Bank appointed senior manager Jacques Brand as its chief
executive for North America, joining the Frankfurt-listed bank's group
executive committee. He took over from Seth Waugh, who as announced in
February this year is stepping down after a decade in the post.
Brand has been at Germany's largest bank since 1999, joining in New
York. Most recently, he has been the global head of investment banking
coverage and advisory in its corporate banking and securities division.
As part of the change, Waugh will join Deutsche Bank's Americas
advisory board and become a senior advisor to the bank and its clients.
Meanwhile, Deutsche Bank also announced that it has appointed Bill
Woodley as deputy CEO of North America, a newly created position.
Woodley joined the bank in 1998 and is also global chief operating
officer of the regional management division.
BNY Mellon made two senior hires for its wealth management office in
Atlanta, adding a senior private banker and sales director.
Jonathan Blackwood, senior private banker, will manage BNY Mellon
Wealth Management's private banking activities in Georgia, reporting to
regional private banking director Lisa Simington. David Noosinow, senior
sales director, will work on business development throughout Georgia,
as well as Lexington, Louisville and Kentucky, reporting to the regional
sales manager of the Mid-Altlantic and Central, Garrett Alton.
Blackwood joined NY Mellon from Wells Fargo, where he worked for over
20 years, most recently as a senior vice president and senior private
banker for the company's Atlanta private bank.
United Kingdom
UK-based Sesame Bankhall Group, the network support service
for financial advisors, appointed Diana Miller as an independent, non-executive
director. With 30 years' experience in the financial services industry, Miller
held a number of risk, compliance and legal positions. She was latterly group
risk and compliance director at Legal & General, where she worked for 22
years.
Scottish Widows Investment Partnership appointed Michaela
Rayner and Martin Orrin as investment sales directors in its UK wholesale
team. Rayner is responsible for increasing SWIP's share of the intermediary and
discretionary fund management markets in the North of England while Orrin will
focus on the south-west of England
and the Midlands. Both report to Martyn Gilbey
head of wholesale. Rayner joined SWIP from AXA Investment Managers where she
was a discretionary sales manager.