People Moves
Summary Of Wealth Management Executive Moves - November 2012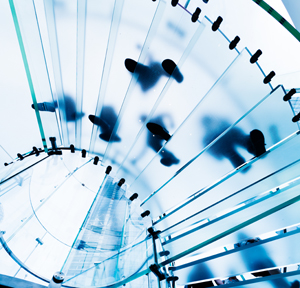 Joining Snowden as partners are: John DiCiaccio, managing director of
the DiCiaccio team; Leah Thomson Snell, vice president of the DiCiaccio
team; and Jon LaMothe and Luis Gonzalez, both managing directors of the
LaMothe-Gonzalez team.
Behringer Harvard, a firm that creates alternative investment
programs for institutional and individual investors, brought in Brad
Watt as executive vice president – net lease investments.
Watt, who has been in the real estate investment industry for 25
years, will create and distribute a series of 1031 Delaware Statutory
Trust and other real estate wealth management programs focused on fixed
income and tax efficiency. The net lease investment platform will focus
on single-tenant assets leased to investment grade tenants on long-term
double net and triple net leases.
UBS Global Asset Management appointed Thomas Wels as head of its global real estate business.
Having worked for the firm since 2005, Wels was latterly chief
operating officer, prior to which he was responsible for expanding the
company's global fund services business. In his new role he will be
mainly based in Zurich, but will spend time in all the major asset
management offices.
Meanwhile, UBS said farewell to Wels' predecessor Paul Marcuse who has been head of global real estate since 2007.
The Private Client Reserve, a unit of Minneapolis, MN-based US Bank, appointed three senior vice presidents in Florida.
Gwendolyn Boykin, a senior vice president and senior trust officer,
joined the office in Palm Beach. She will collaborate with high net
worth individuals, families and charitable organizations to provide them
with trust and estate administration services.
Also in Palm Beach, Nicholas Pollard was named senior vice president
and banking manager. Pollard will provide specialized lending services
and oversee the day-to-day management of financial activities for HNW
clients.
Lastly, Jack Randall will serve as a senior vice president and wealth
management advisor in Naples, where he will develop and implement
customized investment strategies and plans for HNW individuals and
families.
Morgan Stanley appointed John Campbell as director of the Greater New
Jersey region, based in the Short Hills wealth management office.
Campbell will oversee offices throughout the state and in sections of
Pennsylvania. He previously held the roles of financial advisor/branch
manager in Melville, NY, and San Francisco, CA, as well as district
manager in New York City and head of business development in Purchase,
NY.
BlackRock took on UBS's Lawrence Kemp as a managing director and head
of its fundamental large-cap growth team, effective December 10.
Kemp was latterly head of US large-cap growth equity at UBS and at
BlackRock replaces Jeffrey Lindsey, who the firm confirmed is leaving in
February after 10 years. Lindsey will work with Kemp on transitioning
the portfolios until his departure.
Based in New York, Kemp will oversee the $4.9 billion BlackRock
Capital Appreciation Fund, the $73 million BlackRock Focus Growth Fund
and Fundamental Large Cap Growth portfolios, including sub-advised and
institutional portfolios, as of January 1. He will report to Chris
Leavy, who took over the responsibility for BlackRock's large-cap
portfolios from Robert Doll.
Boyden, the US executive search firm, added Andrew Reese as a
managing director at its New York office. Reese will play a key role in
recruiting C-level and senior executives within the financial services
industry, including companies specializing in wealth management, asset
management and private equity.
Kensington Capital Partners, the Canadian investment firm that
specializes in alternative assets, appointed Eamonn McConnell and John
Walker as managing directors.
McConnell will have lead responsibility for the Kensington Hedge Fund, while Walker runs the firm's infrastructure business.
McConnell has worked for numerous international institutions
including Barclays Global Investors, Deutsche Bank and Merrill Lynch, as
well as at smaller entrepreneurial firms.