People Moves
Summary Of Wealth Management Executive Moves - November 2012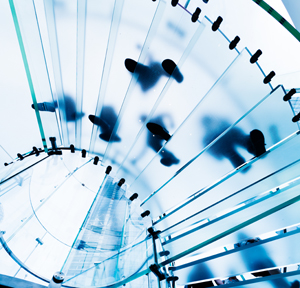 InvesTrust, a national trust bank that serves individuals and
institutions, appointed Mark Williams as chief investment officer.
Williams joined InvesTrust from Bank of Oklahoma, where he oversaw
accounts with around $2 billion in assets.
Baird strengthened its Portland, ME, wealth management office, adding
Baron Becker as a vice president and financial advisor along with
registered client relationship associate Kim Fickett.
Becker was previously a vice president and financial advisor at
Morgan Stanley Smith Barney (now Morgan Stanley Wealth Management) since
1999. He started his career in 1991 as a principal trader at Murphy
& Durieu and then moved to Paine Webber as a principal trader and
investment executive.
New York-listed Manning & Napier brought in Robert Zak as an
independent board director and appointed him to serve on the nominating
and corporate governance, compensation, and audit committees.
Since 1995, Zak has served as president and chief executive at
Merchants Insurance Group, a privately-held insurance company. Prior to
entering the insurance industry in 1985, he had a career in public
accounting.
Los Angeles-headquartered Aspiriant appointed its New York-based
director of wealth management, Lisa Colletti, as a principal of the
firm.
Colletti has served as wealth management director in New York since
joining the firm last year. She has 13 years of industry experience
including in tax and estate planning.
Wells Fargo Advisors, Wells Fargo's broker-dealer arm, appointed
David Kowach as president of its Private Client Group, the brokerage's
largest channel. Kowach replaced Jim Hays, who is now the head of Wealth
Brokerage Services.
Kowach will report to Danny Ludeman, president and chief executive of
Wells Fargo Advisors. Kowach previously led the firm's business
development group.
BNY Mellon Wealth Management promoted Garrett Alton to a
newly-created position overseeing the firm's sales teams in Pennsylvania
and Washington and leading each region's business development efforts.
Alton will relocate from Atlanta, GA, to Philadelphia, PA, reporting
to Mid-Atlantic regional president David Kutch and Central US regional
president Andy Paterson.
Canada's RBC Wealth Management appointed Ayesha Yasin as an advisor
in Washington, DC. Yasin joined from Morgan Stanley Wealth Management,
with $116 million in assets under management and $972,000 in
production.
Goldman Sachs completed its latest round of partner appointments, adding 70 individuals to its exclusive roster.
The following individuals will become partners of the firm as of January 1, 2013:
Vivek Bantwal
Pat Fels
John Mallory
Michael Ronen
Heather Bellini
Pete Finn
Joseph Mauro
Jami Rubin
Brian Bolster
David Fishman
Charles McGarraugh
Yann Samuelides
Jill Borst
Sheara Fredman
Xavier Menguy
Joshua Schiffrin
Michael Brandmeyer
Jacques Gabillon
Amol Naik
David Schwimmer
Jason Brauth
Francesco Garzarelli
Jo Natauri
Gaurav Seth
Stuart Cash
Nick Giovanni
Una Neary
Michael Siegel
Alex Chi
Brad Gross
Gregory Olafson
Michael Smith (Singapore)
Kent Clark
Anthony Gutman
Lisa Opoku
Josh Struzziery
Richard Cormack
Leland Hensch
Gerald Ouderkirk
Damian Sutcliffe
Jack Daly
Russell Horwitz
Francesco Pascuzzi
Michael Swell
Anne Marie Darling
Roy Joseph
Anthony Pasquariello
Ryan Thall
David Dase
John Kim (Seoul)
Huw Pill
Bobby Vedral
Olaf Diaz-Pintado
Marie Louise Kirk
Dmitri Potishko
Simon Watson
Robert Drake-Brockman
Hugh Lawson
Sean Rice
Toby Watson
Alessandro Dusi
Scott Lebovitz
Francois Rigou
Yoshihiko Yano
Edward Emerson
Ericka Leslie
Scott Rofey
Antonio Esteves
Luca Lombardi
Jeroen Rombouts