People Moves
Summary Of Wealth Management Executive Moves - November 2012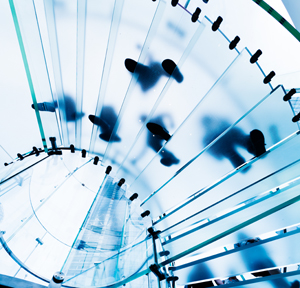 BMO Private Bank hired Michael Arbet as vice president and director
of investments, focused on the wealth management needs of clients
throughout Southwest Wisconsin.
Withers Bergman, the international law firm, appointed Reaz Jafri and
Theda Fisher to spearhead a new US immigration practice for wealthy
individuals and families. Jafri and Fisher both join the firm from
Abrams Fensterman and will be based in the firm's New York office.
Atlantic Trust, the private wealth management arm of New York-listed
Invesco, appointed Luke Davis as a vice president and relationship
manager in New York.
Prior to joining Atlantic Trust, Davis was a vice president and
client advisor at Bernstein Global Wealth Management, where he advised
high net worth families, foundations and family offices.
Glenmede, the privately-held investment and wealth management firm,
took on Timothy Fisk as a vice president and wealth advisor in
Philadelphia, PA.
Fisk joined from Merrill Lynch, where he served as vice president and
trust specialist within the wealth structuring group. In that role, he
was responsible for fiduciary business development efforts across four
states in the Midwest/Southeast.
In a separate move, Glenmede named Jeffrey Coron director of
institutional and intermediary distribution for Glenmede Investment
Management. He will report to Sally Wirts, chief administrative officer
of GIM.
Raymond James took on Karl Rothermund as senior vice president of
investments in the Scottsdale, AZ, office of Raymond James &
Associates, a broker-dealer subsidiary of New York-listed Raymond James
Financial.
Rothermund joins Raymond James from Morgan Stanley Smith Barney (now
Morgan Stanley Wealth Management), where he managed $80 million in
client assets and had about $1 million in production. He has 35 years of
experience in the financial services industry and is joined by his son,
Ryan Rothermund, associate vice president of investments, and
registered service associate Susan Dover - with whom he has partnered
for over nine years.
RBC Wealth Management appointed Harold Langer of the Langer O'Neill
Investment group as a senior vice president and financial advisor at the
Tucson, AZ, office.
Langer - latterly a senior vice president at Merrill Lynch - has 30
years of industry experience and $180 million in assets under
administration, with production of $1.2 million.
UBS Wealth Management Americas bolstered its Northbrook, IL, advisor
force with the addition of Thomas Temple from Bank of America's Merrill
Lynch.
At Merrill - where he worked for over 25 years - Temple managed about
$240 million in client assets, with annual revenue production of
approximately $1.2 million.
New York-listed Westwood Holdings Group hired Mark Wallace as chief
financial officer, succeeding Bill Hardcastle, who will focus on the
growth of the firm's domestic and international fund business.
Wallace previously served as CFO, among other financial leadership
positions, for an S&P 500 real estate investment trust. Hardcastle,
who was Westwood's CFO for seven years, will also provide leadership in
other corporate development and strategic initiatives.
Industry veteran Mark Elston and his three-strong team joined Reno,
NV-based Legacy Wealth Planning, a group of independent financial
advisors that are affiliated with broker-dealer LPL Financial.
He and his new team plan to maintain over $185 million in client
assets as they move to an independent business model, via which they
will manage the assets of about 1,100 clients throughout the Reno-Sparks
area.