People Moves
Summary Of Global Executive Moves In Wealth Management - December 2012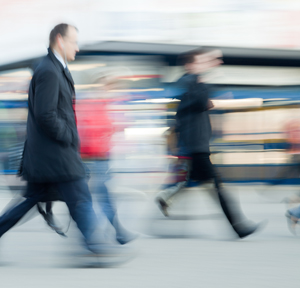 UBS appointed Kitty Bhaman to the newly created role of head
of ultra high net worth advisory, reporting jointly to Michael Bishop and
Perhad Merwanji. Bishop is head of ultra high net worth and global family office
for the UK
and Merwanji is head of IPS (investment products and services) active advisory.
Bhaman leads a specialist team responsible for supporting the UHNW business,
implementing the views of the chief investment officer and the bank's themes in
client portfolios. She has 23 years of client relationship and investment
management experience, starting with Bank of America in Singapore and Hong Kong,
in 1989. Prior to joining UBS, Bhaman spent 12 years with Citi Private Bank,
latterly as head of managed investment sales for Europe, Middle East and Africa.
HSBC named John Flint as the group's new chief executive of
retail banking and wealth management, taking over from Paul Thurston, who is
retired at the end of last year. Flint,
who first joined the bank in 1989, had been HSBC's head of strategy and
planning and chief of staff to the group's overall chief executive, Stuart
Gulliver. Flint became chief executive of HSBC
Global Asset Management in the autumn of 2009, having previously been treasurer
and deputy head of global markets as well as head of global markets for Europe,
the Middle East and Africa.
Switzerland
Hawksford LSS in Zurich,
part of the wealth-structuring group, added to its team with a senior hire.
Lawyer Marc Renggli provides general advice to national and
international clients in various aspects of Swiss law and assists in setting up
and administration of civil and common law structures of various jurisdictions,
predominantly Switzerland, Liechtenstein, Singapore
and New Zealand.
Renggli has worked as a lawyer in Switzerland,
Liechtenstein and Singapore. He
began his career at Coutts Bank in Zurich,
practising as a financial planner and trust consultant.
UBS named Hubertus Kuelps as its new group head of communications, a
role which carries responsibility for the Swiss banking giant's communications
and branding activities globally.
Kuelps succeeded Michael Willi, who left the firm after two decades to
pursue other opportunities. He had been group head of communications for four
years.
Kuelps joined from the business software firm SAP, where he was head of
global communications for two years. Before this, he spent over a decade at
Allianz, latterly holding the role of head of communications for the Americas.