People Moves
Summary Of Global Executive Moves In Wealth Management - December 2012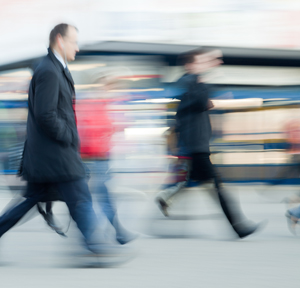 The wealth and investment arm of Barclays, the UK-listed bank,
appointed Stephen Liss and Alpa Patel as directors in the New York and
San Francisco offices.
In these newly created roles, Patel and Liss will advise high net
worth clients and related entities on domestic and international wealth
structuring, multi-generational estate planning, wealth preservation
strategies, and planned charitable giving.
Liss joined a New York-based team which includes Anthony Ruscigno,
director, and Kristen Rode, assistant vice president. Patel will be
based in the San Francisco office and will serve clients in the West
Coast and Texas regions. Both will report to Chris Johnson, director.
BMO Private Bank hired Terry Jack as vice president, senior portfolio
manager, focused on the Green Bay, WI, area. Jack's hire was part of an
effort by the private bank to ramp up its Midwestern presence, and is
its sixth senior hire in the region in recent months.
Francisco, CA-headquartered Sanctuary Wealth Services, a provider of
business support services for breakaway advisors, named Craig Johnson as
chairman.
Johnson is vice chairman of JMP Group and a member of its executive
committee, as well as chairman of Harvest Capital Strategies. At JMP,
Johnson served as president from 2007 through 2010 and earlier was
president of JMP Securities between 2002 and 2007.
Beacon Trust Company, a Morristown, NJ-based subsidiary of The
Provident Bank, appointed Diane Allard as a vice president and portfolio
manager, responsible for managing investment portfolios and focused
primarily on high net worth clients.
Allard spent the past 10 years as a vice president and portfolio
manager at TD Wealth, managing investment portfolios for institutional
and HNW clients.
BNY Mellon chairman and chief executive Gerald Hassell announced three executive promotions.
Karen Peetz, was vice chairman and CEO of financial markets and
treasury services, and is now president of BNY Mellon. Peetz will lead
global client management, regional management, treasury services and
human resources.
Brian Shea is now president of investment services and head of BNY
Mellon's global operations and technology group. Shea will continue in
his role as CEO of BNY Mellon's Pershing subsidiary and as head of
broker-dealer and advisor services.
Lastly, Timothy Keaney, previously vice chairman and CEO of asset
servicing, is now CEO of investment services. BNY Mellon said it will
align its asset servicing, corporate trust, depositary receipts, global
markets, global collateral services, broker-dealer services and Pershing
businesses under Keaney's leadership. Keaney retains his vice chairman
title.
Vice chairman Curtis Arledge remains as CEO of BNY Mellon Investment
Management, the New York bank's asset and wealth management businesses.
Peetz, Keaney and Arledge continue to report to Hassell. Shea will
report to Hassell as head of global operations and technology and to
Keaney in his role as president of investment services.