People Moves
Summary Of Global Executive Moves In Wealth Management - December 2012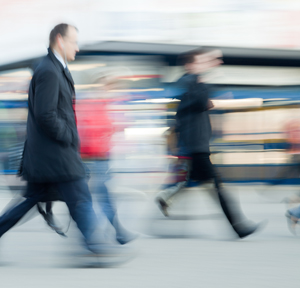 Raymond James Financial Services recruited a team of advisors in Baltimore, MD, from LPL Financial, led by advisor Tony Fusco.
The team operates as Fusco Financial Associates, an independent firm with offices at 505 Baltimore Avenue in Towson, MD.
Fusco is joined by his partner and son, Kevin Fusco, as well as
financial advisor David Matthews; senior financial analyst Steven Moore;
registered associates Donna Childress and Michelle Dumler, and client
services associate Ascenza DiFerdinando. Fusco spent the last 16 years
at LPL and managed over $230 million in client assets.
East Hartford, CT-based 3D Asset Management added Timothy Baker, Tom
Chimirri and Edwin Nunez as regional vice presidents on its business
development team. The trio report to Vincent Leon, national sales
manager.
Baker joined from Symmetry Partners, where he managed key
relationships with financial advisors, broker-dealers and RIAs across
the US. At 3D, he will serve as the regional vice president for the
Southeast region.
Meanwhile, Chimirri - latterly of Legg Mason Global Asset Management -
is responsible for the North Central region, while Nunez will cover the
Northwest region. Prior to joining 3D, Nunez was a regional sales
director at Financial Products.
Virginia-based registered investment advisor Washington Wealth
Management added California Wealth Transitions and Overlake Partners to
its advisor platform - taking its assets under management to $1 billion.
Based outside Seattle in Bellevue, WA, Overlake Partners is an
independent financial advisory practice led by John Wilbourne,
principal. Wilbourne has over 18 years of industry experience and was
most recently with Wells Fargo Advisors.
The Private Client Reserve, a unit of Minneapolis, MN-based US Bank,
made two senior hires spanning Naples, FL, and the San Francisco Bay
Area.
In Naples, Jason Philips joined as vice president and private banker.
Meanwhile, Neil O'Keeffe joined as a vice president and wealth
management consultant in the Bay Area, spanning San Francisco, Palo
Alto, and San Jose.
Philips has over a decade of experience working for US Bank and in
his new role will serve high net worth individuals and families. He
previously worked in the commercial banking division and consumer
banking.
Meanwhile, O'Keeffe will work with wealthy families, business owners,
foundations and individuals. He previously served as a director at
AllianceBernstein Institutional Investments and prior to that was a vice
president and financial advisor at Bernstein Global Wealth Management.
FolioDynamix, a provider of web-based wealth management technology,
appointed Aaron Schumm to the newly-created role of chief customer
officer. Schumm oversees revenue generation and strategy. He previously
served as senior vice president of products for FolioDynamix. He was
also one of the firm's original founders in 2007. Prior to joining
FolioDynamix, Schumm was a vice president at Citigroup, with a focus on
global asset manager solutions.