People Moves
Summary Of Global Executive Moves In Wealth Management - December 2012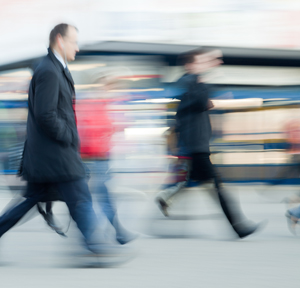 Man Group hired an executive chairman for North America as it looks
to grow its business among institutions, foundations, family offices and
intermediaries. John Rohal will work closely with Eric Burl and Lance
Donenberg, respectively chief operating officer and head of sales for
North America, and report to Manny Roman, president and COO of Man.
Rohal is a former institutional client of Man's and was a member of
the investment committee at California-based Makena Capital Management, a
multi-asset class investment manager. There he oversaw global
investments in public equity and tactical hedged equity. He stepped down
from this position on joining Man.
Morgan Stanley Wealth Management recruited eight financial advisors -
seven from Merrill Lynch and one from Barclays - with a combined $778
million in assets under management.
The largest former Merrill team by assets includes Luis Fuentes,
Christopher Fuentes and Rosario Hondermann, who joined in Miami, FL.
They previously oversaw $373 million in client assets and generated
$1.97 million in fees and commissions. Senior client service associate
Louis Fuentes moved with that team. The team reports to complex manager
Kevin McCarty.
Meanwhile, a second team comprising Brant Giere and Lisa Szucs joined
from Merrill in Akron, OH. Giere and Szucs previously had $210 million
in client AuM and $1.005 million in production. They report to branch
manager Jason Haines.
Additionally, Vince Costanzo and Rex Mack joined from Merrill in
Cleveland, OH. The pair previously had $115 million in client AuM and at
Morgan Stanley report to branch manager Robert Hartmann.
Lastly, joining from Barclays in Shrewsbury, NJ, was Howard
Shallcross, who previously oversaw $80 million in client assets. He
reports to branch manager Todd Sacks.
Barbados-based CIBC FirstCaribbean named Dan Wright as a director for private wealth management.
Wright was latterly senior vice president and head of international
wealth management at Bank of Nova Scotia in Toronto, a role in which he
oversaw the bank's wealth management business in the Caribbean, Latin
America and Asia. He also served as chair of BNS Trust Company in the
Bahamas and as a director of various Caribbean-based businesses in the
Cayman Islands and Jamaica.
In his new role Wright will focus on implementing CIBC
FirstCaribbean's new strategy to deliver a "holistic advisory service"
to private wealth management clients both regionally and
internationally. He will initially be based in CIBC FirstCaribbean's
Cayman Islands office.
Geller & Company hired Tricia Levin as its new partner in charge
of tax services, responsible for shaping tax strategy for the firm and
its clients, and also for helping guide the overall strategic direction
of the firm's Family Office Services business. Levin joined the
executive team at Geller from Deloitte's private company services
practice. She worked there for over 17 years, liaising with high net
worth individuals and private equity firms on tax matters.
New York City-headquartered Snowden Capital Advisors, a dual listed
RIA and broker-dealer, made three senior appointments. Lyle LaMothe
joined as non-executive chairman of the board, while Greg Franks started
as managing partner and president. Finally, Chris Lappas was named
chief operating officer.
LaMothe is a senior partner of Left Hand Logic, a business consulting
firm focused on the independent financial services industry. He was
formerly head of US wealth management at Merrill Lynch. Franks was
latterly Western/Mid-Atlantic division director and regional managing
director of US wealth management at Merrill Lynch.
Lappas was previously a regional director for wealth management and banking in the Northeast region at Merrill Lynch.
Snowden has brought in two new strategic investors: Bob Doll, chief
equity strategist and senior portfolio manager at Nuveen Asset
Management and former BlackRock chief equity strategist, along with
Brinker Capital, an independent asset management firm based in Berwyn,
PA.
Doll and Charles Widger, executive chairman of Brinker Capital's
board of directors, will join Snowden's strategic advisory board, which
also includes LaMothe and Pete Mooney.
Aristotle Capital Management hired Dennis Sugino as managing director
and part of its executive team. Sugino was a co-founder and president
of Cliffwater, an investment firm specializing in alternative assets for
institutional clients. He held this role from 2004 to 2012.
Standish Mellon Asset Management appointed Federico Garcia Zamora to
the newly-created position of senior portfolio manager of currency
strategies. Reporting to Standish Mellon's chief investment officer
David Leduc, Zamora will be responsible for making investment
recommendations in global currencies for single sector and multi-sector
fixed income strategies. He will also manage the firm's upcoming
currency absolute return strategies.
Zamora was previously co-manager of the international fixed income,
global fixed income and strategic inflation opportunities funds at
American Century Investments.
Canada-based Morguard appointed Vikash Jain as vice president and
chief investment officer of Morguard Financial, its wholly-owned fund
management company. Jain succeeded Charles Dillingham - whose reason for
departure is unknown - on December 31. As CIO, Jain will oversee the
management of the equity and fixed income portfolios that Morguard
Financial manages for its institutional, retail and HNW investors.
The members of Dillingham's portfolio management team, Derek Warren
and Kate MacDonald, will continue their day-to-day management of the
Morguard portfolio of funds under Jain's direction.
London-based Insparo Asset Management appointed Glenda Levin as head
of marketing, charging her with spearheading a marketing drive targeting
international investors, which will focus on the US in particular.
Levin previously spent eight years at Pioneer Alternative Investments as
head of equity strategy for fund of funds.
DA Davidson & Co opened a Pittsburgh office and made a number of hires to its taxable fixed income group.
John Koodrich, who joined the firm from Raymond James, runs the new office as chief credit strategist.
The new team members are:
•Paul Beaudoin, senior vice president, corporate bond trader, Seattle;
•George Covert, senior vice president, institutional sales, Austin;
•Brian Doherty, vice president, institutional sales, Boston;
•Tracy Hindman, vice president, institutional sales, Pittsburgh;
•Jake Koodrich, credit strategist, Seattle;
•Matt Lynch, senior vice president, institutional sales, Denver;
•Doug McKoy, vice president, institutional sales, Denver;
•Dan Murphy, senior vice president, institutional sales, New Jersey;
•HT Simonton, senior vice president, institutional sales, Memphis;
•Jeff Stanley, senior vice president, portfolio strategist, Seattle;
•Chris Sundquist, vice president, institutional sales, Lincoln, Nebraska;
•Robin Taylor, senior vice president, institutional sales, Chicago.
The appointments have extended the taxable fixed income team's coverage to Chicago, Boston, Austin and Memphis.
Members of the strategies team report to James Rice, head of taxable
fixed income trading, while the institutional sales team reports to Rick
Turnage, head of fixed income sales.
Prospera Financial Services brought in two advisors in Westchester,
PA, and Plymouth, MA, adding over $56 million in assets under
management. Tom Ambrose of Ambrose Wealth Management has over 32 years
of experience and was formerly with Ameriprise. Meanwhile, Hilary
O'Malley - latterly of Wells Fargo Advisors - joins Plymouth Rock
Financial Partners and has been advising clients for over 19 years.