People Moves
Summary Of Global Executive Moves In Wealth Management - December 2012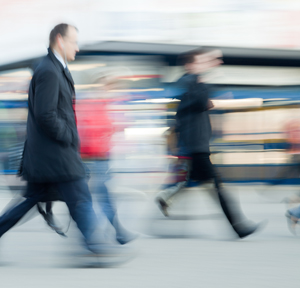 HLB Mann Judd, the Melbourne-based accounting firm, created a new division
dedicated to providing wealth management services, and consequently appointed
Andrew Lord to lead the new unit (HLB Mann Judd Wealth Management) as key
financial advisor.
Cadwalader, Wickersham & Taft, the international law firm that services
financial institutions, added Rose Zhu as a partner to its China office, based in Beijing. Zhu joined the firm from K&L
Gates, where she was a partner specialising in capital markets, mergers and
acquisitions and bank financing transactions.
China Merchants Group, the state-owned investment group, launched a new
asset management business that focuses on 'alternative investment.' The new
firm, China Merchants Capital, is manned
by a 100-strong team of financial specialists, with Ziang Tianwei as chief
operating officer and Fu Yuning as chairman and chief executive. Zhang previously worked for JP Morgan, while
Fu is the chairman of China Merchants Group.
BNP Paribas named a new head for its global equities and commodity
derivatives business in Asia-Pacific, supervising BNP Paribas Equities in Shanghai and BNP Paribas Securities in Taiwan. Hugo
Leung assumed the role of head of GECD, Greater China, and deputy chief
executive for BNP Paribas Securities (Asia).
He also continues to manage the Asia-Pacific equity syndicate function, with a
strong focus on Greater China deals.
Offshore legal and fiduciary services provider Appleby made important
changes to its leadership team - Frances Woo moved up to group chairman,
succeeding Peter Bubenzer who will be retiring from the group on 31 March 2013,
after a career at Appleby of more than 32 years. Appleby also appointed a new
global head of its corporate and commercial practice, Cameron Adderley, who
succeeds Judith Collis, also retiring on 31 March 2013, after 27 years.
The chief financial officer resigned from Hong Kong Exchanges and Clearing
Limited, the holding entity for the Stock Exchange of Hong Kong, Hong Kong
Futures Exchange and Hong Kong Securities Clearing Company. Effective from 13
January 2013, Stephen Jeffrey Marzo transfers his responsibilities to current
deputy CFO Kwong Yau Shing on an acting basis. A selection committee will be
formed in due course to identify his official replacement.
Ascalon Capital Managers, the Australian fund manager that caters to high
net worth clients, named a new chief executive, Chuak Chan. He took the lead
role at the firm after serving as head of Ascalon Asia since July 2011 to boost
the company's presence in the fast-growing region.
LeapFrog Investments, the US-based investment management firm, appointed two
new partners, Michael Fernandes and Stewart Langdon, to grow its financial
services capabilities in South and South East Asia.
Fernandes most recently served as country head for India at Khazanah Nasional, the
Malaysian fund, and Langdon was previously director of investments at LeapFrog.
Davis Polk & Wardwell, the New York-headquartered international law
firm, strengthened its Hong Kong office with
the addition of two new partners, Martin Rogers and James Wadham. They joined
the firm to help place Davis Polk's Hong Kong and Asia franchise at par with
its US
office in terms of volume of work. Both Rogers and Wadham previously worked at
Clifford Chance.
Manulife Asset Management named a new portfolio manager, Oscar Leung, for
its Hong Kong equities business. Prior to
this. Leung was a senior investment manager for Hong Kong China equities at ING Investment Management, in Hong Kong.
The Hong Kong Securities and Investment Institute, the professional
organisation for the securities and investment industry in the Asian region,
announced a new chairman and set of board directors – Craig Blaser Lindsay
replaced Anthony Muh, bringing over 30 years of financial services experience
to the role. The board directors elected by members include Prof Michael Arthur
Firth, John Martin Maguire, Colin Stuart Shaftesley and Tsang Chi Suen Trini.
Directors appointed by the Securities and Futures Commission are Chiu Kwow
Keung Ringo, Shek Chi Fai Derek and Wong Ying Kwan Stephen.
JP Morgan has relocated its chief executive for Latin America, Nicolas
Aguzin to Hong Kong to become its new
Asia-Pacific head.
Manulife, the Canada-based financial services group, named Paul Smith as the
new head of individual financial products in Hong Kong.
Smith has been with Manulife for 27 years and has held senior roles in
insurance, wealth management, distribution and banking in both the Canadian and
Singaporean offices.
JP Morgan Asset Management appointed former Standard Chartered executive,
Tai Hui, to lead its Asia-Pacific funds business. Tai Hui assumed the
newly-created role of chief Asia-Pacific strategist for the funds business,
based in Hong Kong. His old post was filled by
David Mann, who relocated from the US.
Principal Global Investors, the US-based asset management firm, appointed
two new members to its emerging markets equity team - Mohammed Zaidi joined as
head of emerging Asia strategies, while Alan Wang took on the role of portfolio
manager for Hong Kong and China
equities, and head of the Greater China research team.
Goldman Sachs Asset Management has named Sheila Patel as the new head for
its Asia ex-Japan unit. The appointment is an
expansion of her previous role, co-chief executive for Europe, Middle East and Africa. Patel took over from Oliver Bolitho, who was
named chairman of GSAM Asia-Pacific.
BNY Mellon, the global investment management firm, named the new equity
finance head for its Asia-Pacific operations, Paul Solway. He joined as
managing director and regional head of equity finance for APAC, based in Hong Kong. He also became a member of the Asia-Pacific
operating committee.
JP Morgan added to its team of India-focused bankers by appointing managing
director Ravi Bulchandani and executive director Jafar Hamid. Bulchandani
joined the bank from Barclays Wealth (as that bank's wealth and investment arm
used to be known), where he was a senior private banker in the ultra high net
worth team and also a member of its private client asset allocation committee. Hamid
previously worked at Credit Suisse Private Bank where he was a senior private
banker and investment partner for ultra high net worth Indian clients.
Nikko Asset Management, the Japan-headquartered investment firm, appointed
new senior members to its management team – Yu Ming Wang was named chief
investment officer, international, while Hiroki Tsujimura as CIO for Japan.
Wang joined the firm from Manulife Asset Management, where he was head of
fixed income for Asia. Tsujimura was the head
of active investments at Nikko Asset Management. In his new post, he will be
overseeing all investment management activities in the Tokyo branch.
Blackstone, the world's biggest alternative
investment manager, appointed Gautam Banerjee as chairman of Blackstone Singapore, a
newly created position. Banerjee joined the New York-listed firm from
PricewaterhouseCoopers Singapore,
where he spent more than 30 years, becoming executive chairman 2004.
Credit Suisse appointed a new market area head, Southeast Asia for private banking Asia Pacific, Claudio de Sanctis. Formerly at UBS Wealth Management, de Sanctis
assumes the Singapore-based position on 1 April this year. The move sees Tee Fong Seng
step down from the role, which he occupied for the past year, while remaining
vice chairman of private banking Asia Pacific.
GIC, the sovereign wealth fund wholly-owned by the Government of Singapore,
named Lim Chow Kiat as the new group
chief investment officer, effective 1 February 2013. Kiat succeeds Ng Kok Song,
who will be retiring after 42 years managing Singapore's foreign reserves.
APS Asset Management, the Singapore
hedge fund, appointed a former cabinet minister, Raymond Lim, as its chairman.
He took the top role at the company after serving as senior advisor and independent
director since January 2012. Before joining APS, he held various ministerial
appointments, including second minister of finance, second minister of foreign
affairs and minister of transport.
Swiss private bank, Lombard Odier, named industry veteran, Vincent Magnenat
as Singapore-based CEO. He succeeded Richard Wee, who remains on the Lombard
Odier Singapore board, assuming the position of vice chairman of board. In his
new role, Magnenat oversees the growth of both the private banking and the
asset management businesses in Singapore
and Southeast Asia.
Vistra Fund Services, the fund administration unit of international trust
and fiduciary group Vistra Trust & Corporate Services, has expanded its
Asian network to include Singapore.
The new office is jointly managed by Charles Kwun, Andrew Mascall-Robson, the
regional commercial directors, and Jean-Pierre Koolmees, the managing director
of Vistra Singapore.
Withers, the international law firm, appointed Simon Michaels as a partner
in its Singapore
office, becoming the third partner to join the group in the city state since
the office opened in May 2012. Michaels takes up his role in Withers' wealth
planning practice this month.