People Moves
Summary Of Global Executive Moves In Wealth Management - December 2012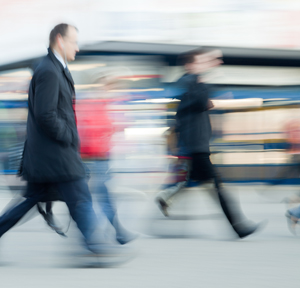 Europe
UBS appointed Stefan Reutter as the head of wealth management in Russia,
taking over the reins after predecessor Gregg Robins decided to step down to
pursue other opportunities outside the firm.
Reutter is responsible both for the WM Corporate Advisory Office and WM
Advisory Office in Russia.
Reutter, an existing UBS employee, has almost 20 years of experience in
corporate finance and has advised on merger and acquisition and financing deals
across sectors and geographies.
JP Morgan Private Bank named executive directors Darius Daubaras and Anatoly
Crachilov as private bankers for its Russian team in the UK.
Based in London,
Daubaras and Crachilov reports to Elena Griffin, head of JP Morgan's Russian
private banking team.
Daubaras, who has 13 years' experience across investment banking and private
equity, was latterly a director at BNP Paribas, in equity capital markets, and
head of Russia,
CIS and CEE.
Sal Oppenheim, the Cologne-based private bank, which is part of Deutsche
Bank, announced that Gregor Broschinski will step down from its executive
board.
Broschinski, a member of the Bankhaus Sal Oppenheim jr, and cie.
executive board, resigned from the bank for personal reasons with effect from
31 December last year, to take on a new professional challenge.
French asset manager Carmignac Gestion appointed Vincent Steenman to its
portfolio management team. Steenman will take over management of Carmignac's
market neutral fund while Maxime Carmignac is on maternity leave. On
Carmagnac's return Steenman will join the firm's alternative strategies team.
Steenman joined from Zadig Asset Management, where he is a partner.
Previously he was a global buy-side analyst at LVMH-Groupe Arnault Family
Office and a financial analyst in Morgan Stanley's investment banking division
in London.