People Moves
Summary Of Global Executive Moves In Wealth Management - December 2012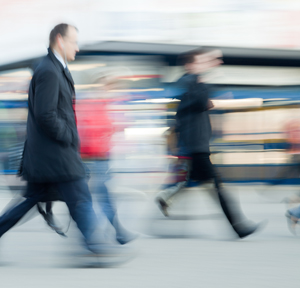 Tokaeva was latterly executive director/head of UBS Global
Asset Management Russia and executive director of UBS Wealth Management's
Russian representative office, having held a number of other management roles
during her twelve-year tenure with the Swiss banking giant. She reports to
Elena Shilina, head of private banking and advisor to one of the deputy
chairmen of the management board of Sberbank.
Middle East
Swiss private bank Lombard Odier appointed Patrick Crowley, a former ABN
AMRO manager, as senior vice president in the firm's new markets group, as part
of expansion into the Gulf Co-Operation Council region.
With a 22-year career across the world, Crowley was previously at ABN AMRO Private
Bank Jersey, where he was country executive. In his new role, he is based in Dubai at Lombard Odier's
representative office.
UK
Barclays appointed Keshav Khanna as a private banker to its
high net worth team in London.
Khanna joined Barclays from Merrill Lynch, where he worked as a private banker
with ultra-high net worth individuals, giving investment advice on a range of
asset classes.
Invesco Perpetual's chief investment officer Nick Mustoe now
runs the firm's Global Equity Income Fund, following the recent departure of
Paul Boyne and Doug McGraw.
Bloomsbury Wealth, the London-based wealth management
boutique, appointed Charles Wood as a wealth planning manager to add to its
advisor team. Wood was latterly a director at Caroline Banks & Associates,
the London-based financial advisory firm, where he worked for 15 years.
Kleinwort Benson named Nick Bennett as head of its private
wealth management business in Guernsey.
Bennett was latterly executive director and head of credit and banking in the Channel Islands for Schroders Private Banking. Before his
13-year tenure at Schroders he worked for Lloyds TSB. Kleinwort Benson appointed
former Goldman Sachs senior manager Lucy Gazmararian as head of investment
advisory. At Goldman Sachs, Gazmararian was an executive director of a global
team.
The wealth and investment management division of Barclays
added private banker Michael Egan to its Manchester
office as part of its growth plans for the north-western region. Egan joined from
IM Asset Management, a division of Irwin Mitchell Solicitors, where he had
specialised Court of Protection and Personal Injury Trust investments.
Deutsche Bank appointed Sir Richard Lambert as a senior
independent advisor.
He gives guidance on developments in financial markets that
impact the bank's clients and advises Deutsche on how best to adapt to
regulatory change. He also advises on Deutsche's Corporate Citizenship UK
programme, which works with more than 70 charities. Sir Richard, who spent much
of his career at the Financial Times,
is a former director general of the Confederation of British Industry.