People Moves
Summary Of Global Executive Moves In Wealth Management - December 2012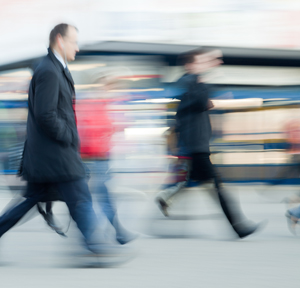 Close Brothers Asset Management appointed Brian Gerry as a
business development director focused on the Scottish independent financial
advisory market. Gerry was latterly an executive consultant at Zurich
Assurance, having previously worked at Compliance First and Prudential
Assurance.
Royal London Asset Management appointed Rob Williams, as
head of distribution, having previously been a senior manager at Skandia.
Williams reports to Andy Carter, RLAM's chief executive officer, RLAM. Williams
was previously chief sales and marketing officer at Skandia Investment Group.
Brown Shipley appointed Anne Brookes as head of its Birmingham office. Since
joining the firm at the start of 2011, Brookes developed a team of private
banking professionals in Birmingham,
where clients include entrepreneurs and business owners, as well as a growing
portfolio of clients in the court of protection and acquired wealth space. In
her new role, Brookes develops Brown Shipley's relationship with regional entrepreneurs
and business owners.
Brown Shipley also named Julian Hardiman as its new head of
private banking, a role in which he oversees the firm's investment management,
banking, financial planning and pension planning teams. Hardiman, sits on Brown
Shipley's board of directors, was latterly the firm's head of private banking
for the north-western region of the UK,
based in Manchester.
UK
wealth management group Ashcourt Rowan appointed Emily Morris as its new group
head of marketing. Morris is responsible for the firm's marketing and business
development activity as it seeks to grow its business nationally. Before
joining Ashcourt Rowan, Morris held senior marketing roles at several wealth
managers including Barclays Wealth and Rathbone Brothers, where she was
marketing director.
Paul Compton left his post as chief executive at WH Ireland.
Richard Killingbeck, head of private wealth management, assumed the duties of
acting CEO.
London & Capital continued the build-out of its Adviser
Solutions division, hiring Carole Hunter as business development manager for
the north and northeast region of the UK. She previously worked at Myddleton
Croft Investment Managers, where she was a relationship manager. She has also
worked for Merchant Investors, Skandia Group, Canada Life, Sun Alliance and
Royal Life.
Threadneedle Investments said its chief executive Crispin
Henderson had become vice chairman of global asset management for Ameriprise
Financial, Threadneedle's parent company. As a result, Campbell Fleming, who
has worked at Threadneedle Investments since 2009, took on the CEO role.
Henderson, who joined Threadneedle in 2002 as chief operating officer, leading
the finance, operations, administration and IT functions, became managing
director in 2006 and was appointed CEO one year later.