People Moves
Summary Of Global Executive Moves In Wealth Management - December 2012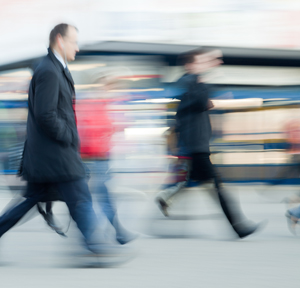 Skandia UK,
part of Old Mutual Wealth, restructured its 80-strong sales team with the aim
of improving the support it provides to financial advisors. The firm has also
unveiled a series of senior appointments. Two new types of role were created :
"wealth management consultant" and "development consultant". In the
first case, such people will work with advisors to identify opportunities to
grow their business. In the second role, such a person gives advisors account
support on a day-to-day basis.
Steve Powell was confirmed as the new sales director for the
UK, reporting to Peter Mann,
managing director for the UK.
Reporting into Powell was Nick Jones, head of sales for the South and Gary
Stirrup, head of sales for the North. Powell also heads a strategic sales team
and specialist sales team, with Nigel Jefferies appointed to the role of head
of strategic relationships.
Skandia created a new investment solutions team and
appointed James Millard as director of investments to lead the unit. Millard
was previously director of investments at Old Mutual Global Investors. The new
team will manage and create investment solutions for the Skandia businesses in
the UK
and abroad. Skandia's existing
investment marketing team, headed up by Graham Bentley, responsible for the
promotion of Skandia's investment propositions, continued to lead sales and
marketing activities with Skandia's fund group partners globally.
Kuber Ventures, a newly-created multi-manager platform for
UK-based Enterprise Investment Scheme portfolios, appointed Debbie Mahanta as a
business development director. Mahanta has worked for St James's Place, UBS and
Goldman Sachs. She joined managing partners John Williams and Dermot Campbell.
ECU Group, the London-based currencies specialist, made two
major private client appointments. Matthew Lindfield was named head of private
clients, while Maria Chapman was named head of private banking and intermediary
relationships.
Lindfield rejoined the firm after a stint with Alexander
James Associates group (a partner within the St James's Place partnership and
which is authorised under St
James's Place Wealth Management). Previously he
spent almost a decade with ECU. Chapman also rejoined ECU after close to a year
as head of business development at Maseco Private Wealth.
Old Burlington Investments, the UK alternatives boutique, appointed
Noreen Kelly as a business development manager. Kelly was latterly a
relationship manager at Octopus Investment Management.
Duncan Lawrie Private Bank promoted Steven Quayle to
director of finance, risk and compliance at its Isle of
Man subsidiary, after four years of service as financial
controller. Before joining Duncan Lawrie in 2008, Quayle was a client
accountant at ECS International (now Baker Tilly Isle of Man).
Guernsey-based Dominion Funds boosted its sales force,
adding Dan Haylett and Sophia Murday to its UK sales team, charging them
predominantly with developing intermediary and discretionary interest in its
Global Trends range of funds, who was named business development manager,
joined from Ignis Asset Management.
Nikko Asset Management named Yu-Ming Wang as international
chief investment officer, a role in which he oversees all the firm's investment
teams outside of its home market of Japan. Wang was latterly head of
fixed income for Asia at Manulife Asset Management (Hong
Kong).