Art
EXCLUSIVE INTERVIEW: Building Client Relationships Through The Power Of Art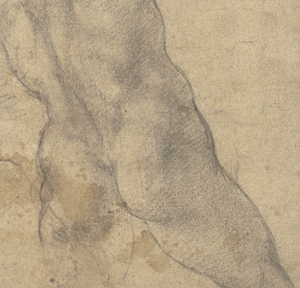 Advising clients on art is both an important specialism for private banks such as Citi but also an excellent way to work out what makes people "tick".
Does
a Picasso float your boat if you have deep enough pockets to afford one
of his pictures? Do you prefer a Dutch Old Master or the latest shocker
from Damien Hirst?
There are few areas of private client management where the
conversation is as personal and revealing as an individual's artwork
choices. And the business of advising high net worth individuals on
collections and acquisitions continues to be an important service
offering for some banks.
Over at Citi Private Bank, which has been in the art advisory
business since the late 1970s, the firm argues that guiding clients
through the maze of the art world is a task that gives a firm an
unrivalled opportunity to see what makes a client "tick". This is also
very useful for when a bank wants to find out about a client's broader
investment tolerances and appetites.
Despite concerns about whether the pace of art price growth is
sustainable - this market saw a big correction in the early 1990s - the
burgeoning wealth of regions such as Asia, and the appeal of art for its
"hard asset" qualities amid economic jitters, keeps the market in
robust shape, Suzanne Gyorgy, global head, art advisory service, Citi
Private Bank, told this publication in a recent interview.
"The amount of press and attention on art as an asset class has exploded," she said.
That rise in attention does not automatically denote a one-way price
trend, however. According to the Mei Moses World All Art Index, a
barometer of art auction prices produced by the wonderfully-named
Beautiful Asset Advisors in the US, the index showed a year-to-date dip
in December 2012 of 3.28 per cent, and lagged broad equity market
indices last year. (The MSCI World Index of developed countries' shares
logged total returns of more than 15.8 per cent in 2012.) However, in
2011, the Mei Moses All Art Index rose by 10.2 per cent.
Citi is not the only private bank and private client business that
advises on art, although this US bank is one of the most
long-established in a specialist field. Other firms that provide art
advisory (not all firms are strictly comparable) include Emirates NBD
(it announced a move into the area two years ago); Societe Generale;
Withers, the law firm; Deutsche Bank (which boasts a substantial art
collection of its own); Butterfield Private Bank and BSI Bank.
Meanwhile, there are a cluster of art advisory boutiques and specialist
firms working in this area. Randall Willette, an experienced figure in
this field, heads Fine Art Wealth Management, for example, and is a
member of WealthBriefing's editorial advisory board (sister publication to this website).