Reports
Summary Of Full-Year 2012 Financial Results For Private Banks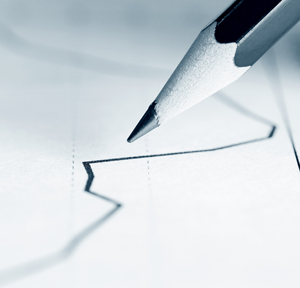 Here is a roundup of results for private banks around the world, giving fourth-quarter and full-year results for 2012.
Here is a summary of the results for the fourth quarter, and full-year, of
2012 for the world's major wealth management firms. Not all of the institutions
here are strictly comparable, so the results need to be interpreted with that
point in mind. Some of the figures may, for various reasons, be subsequently
revised.
UBS
Pre-tax operating profits at the wealth management arms fell
in the fourth quarter of 2012 from the previous three-month period, while the
firm overall reported a loss in the quarter but a full-year adjusted profit of
SFr3.0 billion ($3.29 billion).
The quarterly loss had been expected after UBS in December
last year was fined a total of more than $1.5 billion to settle charges of
LIBOR interbank rate manipulation.The Q4 pre-tax loss was SFr1.823 billion,
albeit narrower than the Q3 loss of SFr2.529 billion. The loss was primarily
due to net charges for provisions for litigation, regulatory and similar
matters of SFr2.081 billion as well as net restructuring charges of SFr258
million and an own credit loss on financial liabilities designated at fair
value of SFr414 million.
For the whole of 2012, the wealth management businesses'
full-year net new money rose by SFr11.3 billion to SFr46.9 billion. As far as
the whole of 2012 is concerned, USB logged an adjusted pre-tax profit of SFr2.1
billion in wealth management and SFr813 million in Wealth Management Americas.
Credit Suisse
The private banking and wealth management arm of Credit
Suisse logged pre-tax income of SFr911 million (around $1.0 billion) in the fourth
quarter of 2012, up sharply from SFr532 million a year before. Net revenues in
this business segment, at SFr3.334 billion in Q4, were stable from the previous
quarter of last year, reflecting a "significant" rise in transaction and
performance-based revenues, offset by declines in other revenue sources, the
bank said in a statement. Net interest income and recurring commissions and
fees were flat.
Pre-tax income among the wealth management clients unit was
SFr490 million, down 2 per cent on the previous quarter; net revenues were
stable at SFr2.209 billion. On the asset management side, pre-tax income fell
18 per cent quarter-on-quarter to SFr183 million. There were net new assets in
the private and wealth management arm of SFr6.8 billion in Q4, with wealth
management clients contributing net new assets of SFr2.9 billion, particularly
from emerging markets and from the ultra high net worth individual client
segment, partially offset by outflows in Western Europe.