Client Affairs
EXCLUSIVE: War For World-Beating Advisor App Still To Be Won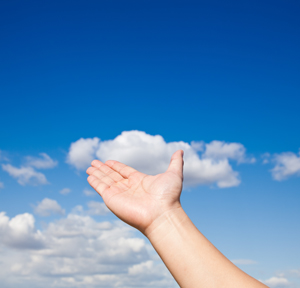 Developers may have made massive progress in advisor apps, but the wealth management industry has yet to be presented with a clear winner, new research has revealed.
While the wealth management industry has made great strides recently with mobile apps for advisors, technology vendors still have everything to play for when it comes to revolutionising advisor-client interactions, new research from MyPrivateBanking has revealed.
Having analysed the mobile solutions offered by ten of the world's biggest software vendors, the Swiss research firm found a lot to praise, but also some major shortcomings – particularly when it comes to fostering dynamic client meetings.
MyPrivateBanking found that only 40 per cent of the mobile apps offered allow advisors to produce ad hoc reports "live" in client meetings. Furthermore, not a single one of the apps analysed provide advisors with the kind of "full and flexible" report publishing options, both for standard and ad hoc reports, that the research firm says it would like to see.
That said, 50 per cent of the solutions under examination were found to have good performance reporting capabilities, and 60 per cent provide a comprehensive and detailed portfolio management system. It would appear then, that while technology vendors have moved quickly to offer apps which are rich in content and functionality, there is still a lot of scope for them to tailor their offerings towards client meetings.
Client meetings are clearly an area of focus for app developers since MyPrivateBanking praised existing solutions for the "excellent job" they are doing in terms of helping advisors to carry lots of information into meetings. What they are not doing so well in is addressing meeting dynamics, MyPrivateBanking said. For example, just one of the apps included in the study had a component aimed at helping advisors prepare for a client meeting.
"Existing mobile solutions for financial advisors show the potential for greatly improving the interaction between advisor and client by supplying real-time information, multi-media content and new ways of communication," said Francis Groves, senior analyst at MyPrivateBanking. Explaining further, she pointed out that up until now client-advisor meetings have been "dominated by heaps of paper, often out-dated reports and portfolio data, with discussison of portfolios and performance where little scenario planning was possible".
Design-wise, it was found that vendors are still using wealth managers' existing platforms (for PC and desktop computers) as their blueprint. The fact that such platforms don't tend to directly "translate" very well to handheld devices is something which many industries are still grappling with – like publishing, for example. In addition to design concerns, MyPrivateBanking also found that client contacting functions tend to be "unnecessarily limited".
Over the past few years wealth managers, and the technology vendors which serve them, have made huge progress on the app front. And while it is still not a given that clients will be offered a mobile interface with their institution, launches continue to come thick and fast.