Art
Use Of Art As Loan Collateral Continues Upward Ascent - Asset Lending Specialist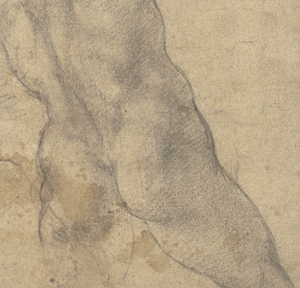 The
latest trend to hit the asset-backed finance sector is loaning against fine
art, says London-based personal asset lender, borro. According to its findings,
the art market saw a record breaking year at auction in 2012 with an increase
of 48 per cent in clients borrowing against fine art from the previous year.
borro's
customers seem to favour modern British art above all else, said the firm, with
the loan value in fine art increasing by 28 per cent from the first to second
half of last year. More and more valuable pieces are coming through the doors,
such as a Henry Moore sculpture worth £50,000.
But
an appetite for other categories is also to be expected, Paul Aitken, chief
executive officer of borro told this publication. "We are seeing works by
impressionist artists and contemporary artists which includes abstract
impressionism and have continued to see a fair amount of Warhols and prints.
However, we are currently seeing more and more enquiries and loans which
primarily relate to oil paintings by artists of the 20th century," he said.
"In a climate where loans from
traditional sources are few and far between, we are seeing clients using high
value fine art to unlock necessary finance. Obviously, prized pieces are hard
to part with, in investment terms and from a sentimental perspective, so
temporarily borrowing against them for quick liquidity is a savvy solution,"
said Aitken. Art pieces are generally loaned for four to five months.
Various reasons have triggered
this emerging trend, said the firm, from clients needing to pay for holidays
and school fees to facilitating business transactions and funding property surveys.
As
a sector, fine art now represents 29 per cent of borro's overall loan book, and
Aitken expects this increase to continue. "Since our launch in 2008, we have
seen an annual percentage growth of 139 per cent in the value of loans against art year
on year. We expect this trend to continue at least at this growth rate in
2013 as we've been getting more loans in the £250,000-£1 million bracket to sit
alongside our core £10,000-£100,000 loans. In the last two weeks alone we have
seen a massive surge in large fine art enquiries and are working on over £10 million worth of enquiries against fine art," he said.
Launched
in 2008, borro also lends against antiques, prestige cars, luxury
watches, diamond jewellery, gold, yachts and fine wine, up to a loan
value of £1,000,000 (around $1,530,000). The company opened a US
business in 2012 and last October raised £36 million to accelerate rapid growth globally.