People Moves
Summary Of Executive Moves In Global Wealth Management - April 2013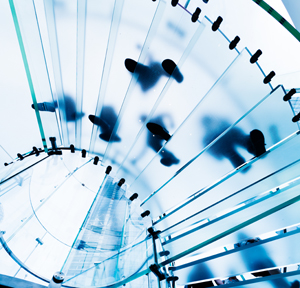 The Financial
Conduct Authority appointed Sue Lewis as chair of the independent Financial
Services Consumer Panel, effective from 1 July 2013. Until then she remains a
consumer advocate member on the Chartered Insurance Institute's Professional
Standards Board.
Architas, a
subsidiary of AXA Wealth, hired Philippe Broadhead and Daniel Haylett as head
of institutional and wholesale distribution, and intermediary business
development manager, respectively. Broadhead joined from Union Bancaire Privee
while Haylett joined from Dominion Funds.
Barclays
Corporate & Employer Solutions appointed four new corporate wealth advisors
– Virgil Higglesden, Tony Dungworth, Daniel Richards and Mark Burns. Higglesden
joined from The Fry Group, Richards from HSBC and Dungworth and Burns from RBS.
The four recruits advise entrepreneurs, small and medium sized enterprises and
smaller corporate clients on a range of corporate solutions, each in a specific
UK region.
Cofunds
announced the departure of Stephen Mohan, managing director of operational
services, who leaves after more than seven years at the firm. Mohan will stay
in his role until a suitable replacement is found.
Close Brothers
Asset Management confirmed Chris Bailey stepped down as manager of the CDF
Conservative and Growth Funds. Bailey left to pursue opportunities outside
wealth management, and will be replaced by Riitta Hujanen who has been with the
firm since 2012.
Prudential
appointed Jackie Hunt as chief executive to head its UK and European business.
Hunt joined from Standard Life where she was chief financial officer, and will
succeed Rob Devey in October 2013.
Schroders made
two newly-created senior appointments, hiring Daniel Morris as LDI solutions
manager and Lef Sigolos as an investment risk manager within the Schroders
independent group risk team, based in London. Morris previously worked at
Towers Watson and AON Hewitt, while Sigolos joined from F&C Asset
Management.
Appleby, the
offshore law firm, promoted its private client lawyer Marc Guillaume to the position
of counsel. Guillaume joined the firm in 2009, advises on all aspects of trust
law, and specialises in foundations, pensions, employee benefits and
charities.
Jupiter Asset
Management promoted two of its equity income managers, Alastair Gunn and Chris
Watt. Gunn will manage the Jupiter High Income Fund, effective from 1 July
while Watt currently manages the Jupiter Growth & Income Fund and the
Jupiter UK Alpha Fund.
The firm also
appointed Damian Cocking as head of private clients and charities business
development. Cocking joined from Stenham Advisors where he was head of offshore
sales.
As from July
2013, Jupiter will also welcome James Clunie, who left Scottish Windows
Investment Partnership where she was investment director of its global equities
team. Clunie worked at the firm since 2007.