People Moves
Summary Of Executive Moves In Global Wealth Management - April 2013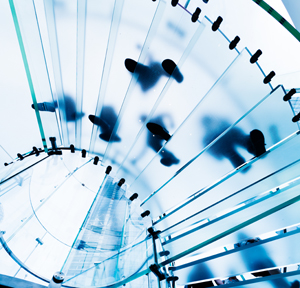 Asia-Pacific
Canberra-based financial planner Australian Unity Personal
Financial Services named Jeff Mitchell as its new investment research head.
Mitchell was previously the director of fund services as Standard & Poor's
and, before that, served as co-head of wealth management for Australia.
Martin Currie Investment Management announced that Andrew
Graham is taking over as head of Asia
following the resignation of Jason McCay. McCay has been with the firm for 15
years and is leaving in the summer of 2013. Graham has worked for the company
for nearly three years and, prior to the appointment, was co-manager of the
Martin Currie Asia-Pacific and Martin Currie Asia Long Term Unconstrained
Funds.
Managing Partners Limited, the Cayman Islands-based fund
manager that specialises in alternative assets, named Benjamin Lim as business
development director for Asia. Lim brings 15
years of industry experience to the role and had served as chief marketing
officer for Allianz Global Investors in Asia
prior to this move. He now reports to Jeremy Leach, managing director for MPL.
LGT Capital Partners, the Swiss investment firm, opened a
new office in Beijing which will serves as the
hub for its private equity investment activities in Mainland China. The new
branch is led by Frankie Fang, the firm's Chinese representative since 2007.
UK-based equity manager Martin Currie appointed Paul Danes
as chief executive of its newly-established Singapore office. Danes was
previously an investment director. He is joined by Kimon Kouryialas as regional
head, Mike Gibb as director, Liping Tan as equity dealer and Steven McCole as
head of Asia-Pacific dealing. In a statement Martin Currie said that the new
office is just timely as 50 per cent of the assets it manages are invested
across Asia.
Deutsche Asset & Wealth Management named Anurag Mahesh
as head of wealth management coverage in Asia-Pacific. Mahesh was previously
head of client assets in the discretionary and advisory units at the firm and
sits on the Asia-Pacific executive and global investment committees. He reports
to Ravi Raju, head of DeAWM Asia-Pacific.
Alex Thursby, chief executive for international and
institutional banking at Australia
and New Zealand Banking Group, left the firm to take up a new CEO role at
National Bank of Abu Dhabi.
ANZ is looking at candidates internally and externally to fill the post. In the
interim, Gilles Plane, CEO for Asia-Pacific, and Steve Bellotti, managing
director for global markets and loans, assume Thursby's post, reporting to
chief executive Mike Smith.