People Moves
Summary Of Executive Moves In Global Wealth Management - April 2013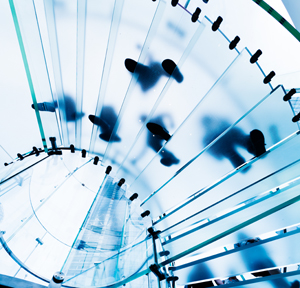 BNP Paribas Wealth Management appointed an additional team
leader for non-resident Indians, Singapore
and South East Asia. Dhananjai Cadambi joined
the company in March and is now based in Singapore, reporting to Stephane
Honig, head of Indian markets. Cadambi is responsible for relatonship managers
dedicated to NRI clients in the city-state and South East
Asia. Prior to this, he led the NRI team at Barclays Wealth before
moving to Morgan Stanley, where he held a similar position for three years.
Asiya Investments of Kuwait opened a new office in Hong Kong and named executive directors Sulaiman Alireza
and Dan Xystus as its heads. The company currently has 20 staff working out of
the new branch.
Credit Agricole revealed that its Asian private banking
chief executive Georges Zecchin is leaving the company in June this year to
"pursue personal interests." The bank is currently looking for a
replacement In the meantime, Youssef Dib, head of private banking in Geneva will supervise the Asian activities, while Serge
Janoswki and Sen Sui remain respectively as chief executives of the Hong Kong
and Singapore
branches.
ANZ named former ABN AMRO senior private banking executive
Arjan de Boer as its new head of private banking for North East Asia. De Boer is now based in Hong Kong and oversees the
private banking operations in both Hong Kong and Taiwan. He will not assume his new
role until 3 June 2013. His old post at ABN AMRO was assumed by Ian Pollock.
Westpac Banking subsidiary Ascalon Capital Managers
announced Robert Lance as the new country head for Australia, taking over from
Jason Collins who has joined BlackRock to become the head of the institutional
client business. Lance was previously the co-founder and chief executive of
Hong Kong asset manager Dragonback Capital. He now reports to Chuak Chan, chief
executive.