People Moves
Summary Of Executive Moves In Global Wealth Management - April 2013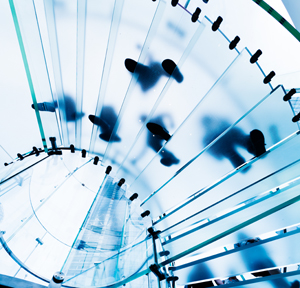 Standard Life
plans to set up a hub in Hong Kong to oversee and support its Asia
and Emerging Markets unit. The company intends to hire about 20-30 people in
Hong Kong and approximately 10 people in Singapore
and Dubai.
It will be creating new roles in business development, product services
and development, sales and marketing and operations. The new hub, to be
rolled out over the next 12 months, will be headed by Alan Armitage, chief
executive of Asia and Emerging Markets, who is already based in Hong Kong.
UBS announced a raft of senior management
promotions. Betty Tsui will be appointed vice
chairman wealth management China,
reporting to Kathryn Shih. Ruth Chung will be appointed as regional market
manager for wealth management China
1 (the China
role is split). Francis Liu will be appointed as regional market manager
for wealth management China
2. Meanwhile, Jean
Claude Humair will assume sole responsibility as regional market manager
for the wealth management Hong Kong market.
In addition, he will be appointed as deputy chief executive for wealth
management Hong Kong. Chung, Liu and
Humair will all report to Allen Lo, chief executive, Hong Kong, UBS Wealth Management.
BlackRock continues its Asia-Pacific
buildout with the appointment of a new global capital markets head. Scott
Greenberg moves to Hong Kong from New
York to assume this new position, which will have him
responsible for developing equity and debt investment opportunities for
BlackRock clients in the region. At present, the company operates comparable
GCM teams from the London and New York offices. He reports to Steve
Sterling, head of GCM, and Mark Desmidt, Asia-Pacific head of alpha strategies.
Jupiter Fund
Management, the London-based fund house, is building its Asian team after
receiving a type 1 license to operate in Hong Kong.
Peter Swarbeck, previously the managing director and head of Hong Kong at
BlackRock Asset Management, is now head of Asia-Pacific, while Tony Yu, who
joined the firm in January from Franklin Templeton, is to become sales director
for Hong Kong.