People Moves
Summary Of Executive Moves In Global Wealth Management - April 2013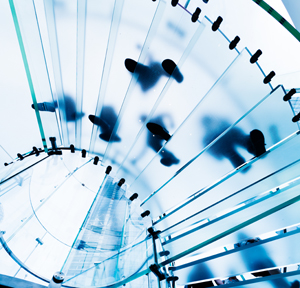 Switzerland
New Access, the Swiss front-office technology firm,
appointed Aniello Conte as chief technology officer. Previously, Conte spent 12
years at Hewlett-Packard, and before that he was at Bull-France for four years,
where he led the firm's development centres.
Credit Suisse appointed Michael Strobaek as its chief
investment officer for the private banking and wealth management division.
Additionally, he heads the newly established investment strategy and research
group within the division. Strobaek reports to Robert Shafir, head of private
banking and wealth management products. Strobaek joined from a Swiss family
office, where he was chief executive and CIO. Prior to that, Strobaek spent 13
years at UBS in a number of senior positions, most recently head of investment
management for wealth management, and prior to that global head of investment
solutions. The appointment involves partly the creation of a new role,
following reorganisation of the investment team, and due to the departure of
Stefan Keitel from Credit Suisse, where he had been global CIO.
Geneva-headquartered Lombard Odier Investment Managers
appointed Grant Peterkin to the newly-created role of senior portfolio manager
on its global and emerging fixed income team. Based in Geneva, Peterkin oversees the firm's range of
sovereign strategies with a particular focus on the total return bond fund, and
reports to Gregor MacIntosh, head of the global and emerging fixed income team.
Peterkin joined from Ignis Asset Management, where he co-managed the firm's
absolute return government bond strategy.
Schroder & Co Bank, the Switzerland based part of
UK-listed wealth management firm Schroders, said Luc Denis was to retire from
the post of chief executive at the end of June, and be replaced by Adrian
Nösberger on 1 July. Nösberger previously held senior private banking
management roles, including member of the executive board and head of private
banking for Switzerland
at Clariden Leu (formerly Bank Leu) from 2003 to 2011.
EFG International nominated two new directors: Nico Burki
and Bernd-A von Maltzan. Burki practises as a legal attorney and is a certified
Swiss tax expert, trust and estate practitioner. Previously, he was a partner
in the law firm Bär & Karrer, and formerly a tax lawyer for Arthur Andersen
in Zurich. Von
Maltzan has held a variety of senior positions in Deutsche Bank, including
divisional board member and global head of private banking followed by
divisional board member and vice chairman, private wealth management in Frankfurt.
Middle
East
Australia
and New Zealand Banking Group said Alex Thursby, its chief executive for
international and institutional banking had left the firm to take up the CEO
role at the National Bank of Abu Dhabi.
ANZ is looking at candidates within the firm for Thursby's post, as well as
from among external candidates. During this interim period, Gilles Planté, CEO
Asia-Pacific and Steve Bellotti, managing director for global markets and
loans, assumes Thursby's roles.