People Moves
Summary Of Executive Moves In Global Wealth Management - April 2013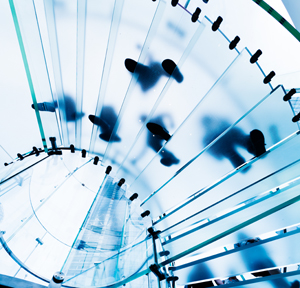 Europe
Lloyds TSB Private Banking appointed Jon Farley as head of
its business in Gibraltar.
He reports to Richard Musty, director of private banking and
Lloyds TSB International. Farley has over 15 years of banking experience in a
variety of roles, including wealth, corporate, international and retail
banking. He joined Lloyds in 2008 from Barclays Bank, and after his initial
role in intermediary sales, he joined the wealth and international division in
2009. Most recently, he was appointed to oversee strategic projects in Geneva and the US.
UBS has appointed Tristan Gervais to its global family
office team as a senior relationship manager. Gervais has 12 years' experience
of providing corporate finance advice to entrepreneurs and family offices and
cross-selling corporate finance and private bank key client relationships
across Europe, Middle East and Africa, first
at JP Morgan and later at Deutsche Bank. He is based in London
and initially reports to Michael Bishop, head for ultra high net worth and
global family office UK, and
to Susan Ward when she joined as head GFO UK
in May onwards with a line into Jeremy Eakin for GFO global emerging markets in
London.
London-based asset manager Threadneedle Investments promoted
Michael Poole to lead manager of the £790 million ($1.2 billion) European High
Yield Bond Fund. Poole has been co-managing
the fund alongside Barrie Whitman, head of high yield, for the past two years,
but the latter stepped down to become deputy manager. Whitman will continue to
oversee other funds, including the Credit Opportunities Fund, the High Yield
Bond Fund and the Strategic Bond Fund.
UBS hired Blackrock's German head Dirk Klee as chief
operating officer of its private banking arm, taking the post in September,
2013. Klee replaced Stephan Zimmermann, who is moving to an as-yet undefined
position at the Swiss bank at year-end.
Deutsche Bank proposed the election of three new members to
its supervisory board: John Cryan, president for Europe
at Temasek International, Dina Dublon, former chief financial officer of JP Morgan
Chase, and Georg Thoma, a partner at law firm Shearman Sterling. Dr
Karl-Gerhard Eick and Werner Wenning did not stand for re-election at the 23
May 2013 annual general meeting, and Tilman Todenhöfer stood to be elected
until 31 October 2013.
Brooks Macdonald International, an offshore subsidiary of
UK-listed wealth manager Brooks Macdonald, appointed Mark O'Connor as an
investment manager at its Guernsey office.
O'Connor joined from Rothschild Wealth Management in Guernsey, a division of
Rothschild Bank, where he was an assistant director responsible for a client
base covering the UK,
Europe, the Channel Islands and Israel.
Prior to Rothschild Bank, he worked at Royal Bank of Canada.
Carne Group, the Luxembourg-based provider of governance and
oversight services to the global funds industry, appointed Jean de Courrèges as
a director to its international team. He sits on the boards of both Luxembourg and Cayman
Islands funds as an independent director. Courrèges has more than
30 years experience in banking and portfolio management in North America,
Europe and Asia, including four years as a
manager of fund investment operations and strategies with Credit Suisse Asset
Management.
KBL European Private Bankers, the parent company of UK-based
private bank Brown Shipley, appointed Hanif Mohamed to the newly-created role
of group chief legal officer. Based in Luxembourg, Mohamed supervised and
coordinated the activities of all legal departments across KBL's nine-country
European network.