People Moves
Summary Of Executive Moves In Global Wealth Management - April 2013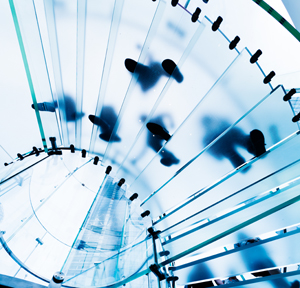 The Private Client Reserve of US Bank promoted Matt Ellison to
regional wealth planner for Kentucky, Tennessee and Cleveland and
Columbus, OH.
Reporting to Steve Cook, market leader of the PCR, Ellison will work
with high net worth individuals and families, with a focus on
entertainment and professional sports clients.
Ellison has over 20 years of trust, financial planning and investment
management experience. He joined US Bank in 2011 as a wealth management
advisor. Previously, he was head of trust and wealth planning at Royal
Bank of Canada and has held similar positions at AmSouth Bank.
Wells Fargo appointed Michael Lee as a relationship manager and
wealth planning strategist at Abbot Downing in Chicago, IL, as the firm
expands its ultra high net worth business operations in the region.
Lee joined from William Blair & Company, where he was a partner
and head of corporate and executive services. He also has experience in
the areas of wealth, tax and estate planning, having previously been a
tax attorney.
In his new role, Lee will focus on issues faced by owners and
executives of private and public companies. He joined a Chicago-based
team providing planning and family dynamics services, asset management,
private banking, trust, fiduciary and administrative services.
San Antonio Capital & Trust Company, a Texas-based wealth
manager, hired a new chief executive and president from Bessemer Trust.
Audie Apple, the new CEO, was formerly managing director for Bessemer
Trust for the Southwest, based at the US wealth manager's Dallas
office. He is a native Texan. Before Bessemer, he worked at
AllianceBernstein in the private wealth division, between 1996 and 2011.
California-based Willow Creek Financial Services added David Homan as a financial advisor.
Homan joined the firm this year from Private Ocean, a San
Rafael-based wealth manager where he was a senior wealth advisor. There,
he specialized in portfolio management and financial planning for high
net worth individuals.
Homan also owns Intersect Marketing Group, an online marketing
services firm for small business and real estate professionals. Overall,
he has been in the industry 10 years and advises individuals on tax
planning, estate planning, risk management, and charitable strategies.
Howard-Sloan, an executive search firm specializing in the legal and
financial sectors, hired Alan Goldstein as global practice director of
wealth management.
Goldstein has 20 years of industry experience, during which time he
has worked with clients in the US, Latin America, Europe, the Middle
East and Asia.
In his new role, he will concentrate on private bankers and
relationship managers, financial advisors and private client investment
managers, working with family offices, wealth managers, hedge funds and
asset managers.
BNY Mellon Wealth Management hired Robert Buzzelli as a senior
director, based in the firm's Pittsburgh, PA, office. He will report to
regional sales manager Garrett Alton.
Buzzelli was latterly chief banking and wealth management officer at
Allegheny Valley Bank. There, he was responsible for sales and service
across all lines of business including wealth management and commercial,
consumer, and residential lending.
Between 2004 and 2012, he was a managing director at Fifth Third
Bank, where he led a team of 28 professionals in the wealth management
division.
American Independence Financial Services, a New York-based
independent investment manager, appointed Keith Fletcher as vice
chairman and a member of the executive committee.
Fletcher has spent the last 30 years building sales, marketing and
product teams for traditional and alternative investment products.
He recently served as chief marketing officer and head of product
management for Security Global and Rydex Investments (later Guggenheim
Investments), where he was responsible for the company's exchange-traded
products, mutual funds and other related products.
RMB Capital, the independent advisory firm, appointed John Bohan as a
senior wealth manager at RMB Wealth Management in Denver, CO.
Bohan's industry background includes several years as a senior
private wealth advisor. He was formerly a managing director at CoBiz
Wealth Management, focused on new business development, relationship
management and wealth advisory for high net worth clients.
Southfield, MI-based wealth management and consulting firm CIG Corp
appointed Howard Margolis as its new managing director of wealth
management.
Margolis was previously the managing director and director of wealth
management for The Private Bank in Michigan. In that role, he was
responsible for daily operations, business development and marketing at
the bank's wealth management, fiduciary and risk management services
businesses. He also headed up its national financial advisory services
team.
The wealth and investment management division of UK-listed Barclays
said its chief executive, Tom Kalaris, will retire from the bank,
effective June 30.
In addition to his role as CEO WIM at Barclays, Kalaris is also an
executive chairman of Barclays in the Americas and will step down from
this position at the end of June. He stepped down from the Barclays
executive committee at the end of April.
Rich Ricci, currently the chief executive of the corporate and
investment banking arm, decided to retire on June 30, by which time he
will have helped to support the establishment of the new leadership
team. He has now stepped down from the bank's executive committee.
Kalaris will work with Peter Horrell, head of Barclays'
intermediaries, international and direct businesses, to implement the
transition of responsibilities. Horrell was named interim CEO of wealth
and investment management, with effect from May 1, 2013. Horrell will
report to group CEO Anthony Jenkins.
Meanwhile, Skip McGee was hired as CEO Barclays Americas, with effect
from May 1. He will be the senior executive in the Americas, with
geographic responsibility for all of Barclays' businesses in the region.
McGee will also join the Barclays executive committee and report to
Jenkins.
In addition, Eric Bommensath and Tom King were appointed co-CEOs of
corporate and investment banking, effective from May 1. Bommensath and
King take on these roles in addition to maintaining their current
responsibilities as head of markets and head of the investment banking
division, respectively.
Bommensath and King will join the Barclays executive committee, and both men will report to Jenkins.
Evercore Trust Company, a subsidiary of Evercore Partners, appointed a
new chief executive as part of a reshuffle of its executive team.
As of July 1, Charles Wert and Norman Goldberg will become vice
chairmen, while Ciara Burnham, currently a senior managing director with
Evercore Partners, will succeed Wert as president and CEO.
Additionally, William Ryan - latterly executive director for legal
and compliance and head of ERISA law at Morgan Stanley - will succeed
Goldberg as chief fiduciary officer.
BMO Private Bank named Peter O'Connor as a managing director in
Hinsdale, IL, and Nate Wasson as a managing director in Naperville, IL,
describing these areas as "growing suburban markets."
Katie Vander Zanden, who previously led both markets, is now chief
administrative officer of BMO Private Bank. This is a newly-created role
in which Zanden assumes overall responsibility for BMO Private Bank's
compliance, audit, initiatives management and administrative functions.
She will also lead initiatives designed to improve the overall client
experience.
Zanden has over 33 years of financial services experience and has
been with BMO since 1996. O'Connor has been a financial services
professional for over 26 years and joined BMO in 2000.
Wasson joined BMO in 2011 and was most recently vice president and regional manager for BMO Harris Financial Advisors.