Client Affairs
EXCLUSIVE INTERVIEW: UK's Towry Has A Spring In Its Step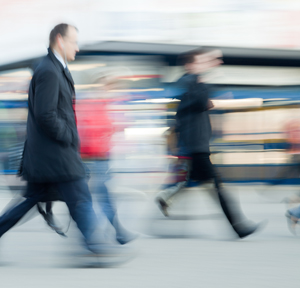 In a new, more regulated financial landscape, UK-based Towry sees plenty of opportunity, as a recent slew of hires demonstrates.
With more than four months into the new UK regulatory landscape crafted by the Retail Distribution Review reforms, growth prospects in the mass affluent space are opening up, wealth management house Towry argues.
As the Financial Conduct Authority, the newly created regulator, continues to oversee the wealth management industry through its implementation of the RDR - which seeks to stamp out use of commissions and raise qualifications for advisors - many firms have been left with the challenge of how to adjust their business models.
However, despite any costs and changes, Towry says it believes the regulatory requirements help an industry overflowing with a "chequered past" to deliver better consumer outcomes, Andy Cowan, head of wealth advice at the firm, told this publication in a recent interview in its London offices on New Street Square.
With a clear focus on expansion within the mass affluent market, Towry has made a large number of hires since 2012, and its headcount is set to grow as a possible 20 to 25 further acquisitions and opportunities, this year alone, will work to accomplish the firm's mission statement plan to "be the best in terms of growth", Cowan said.
Towry has seen its share of ups and downs in recent years. On the upside, it is expanding its headcount with a series of eye-catching announcements. Hires have included, Jeremy Turrell as wealth advisor in the firm's Bournemouth office, as well as four of Towry's existing regional wealth advice managers, who were appointed to newly-created national roles: Jon Bowes, head of client advice, Neil Homer, head of client delivery, Andy Springall, head of client development, and Rob Chandler, head of client acquisition. Meanwhile, Andrew Fisher, chief executive of Towry, was honoured at the recent WealthBriefing awards as a leading individual in the industry.
On the downside, the firm was fined £494,000 (around $769,000) by the-then UK regulator for failing to look properly after clients' money. Towry also lost a court case against Raymond James, the advisor group, over defections of former employees, in February 2012.
But the mood at this firm looks to be considerably brighter despite some of these issues, as the recent spate of hires attests. And this is a pretty big-hitter: Towry currently has £4.8 billion in discretionary assets under management, with 25,000 clients, 150 advisors, 650 employees, and offices in 18 locations in the UK.