Philanthropy
Bank of East Asia Reinforces Its CSR Commitment With "Stand-alone" Report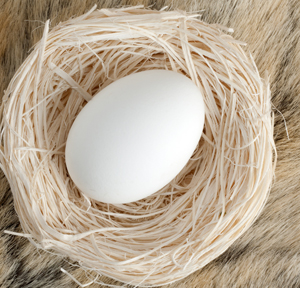 The trend of firms embracing corporate social responsibility
– business practices that support long term growth and fit particular moral
values – has taken another turn as Bank of East Asia, which provides services including wealth management, issued its first "stand-alone"
CSR report.
The bank's report makes use of the guidelines set out by the
Global Reporting Initiative. GRI is a non-profit group reporting some of the
most widely recognised CSR ideas, the Asian bank said in a statement.
Strong CSR ratings, while perhaps regarded as a mere "nice
to have" or indeed a potential barrier to good investment returns, are now
increasingly recognised as the mark of a well-run and sustainable organisation.
In fact current thinking suggests the way that companies behave on a CSR basis
is a good predictor of long-term profitability. A number of banks, such as
Barclays, Scotiabank, HSBC, UBS and Deutsche Bank embrace CSR, a term that can
cover a field as wide as volunteering efforts with certain groups through to
new approaches to investment and financing where particular effects are taken
in to account.
"This is our first standalone CSR report, and represents a
crucial step in our journey to becoming a more sustainable business" Dr David Li, chairman
and chief executive of BEA, said in a statement.
"It comes at a point when we are beginning to integrate CSR
into our core business activities to ensure that we maximise the positive value
created by our business for Hong Kong," he
said.
In recent years, BEA said it has focused on developing a
more sophisticated CSR programme, beyond more conventional forms of support
including donations, sponsorships, and staff volunteering. For instance, in 2008,
it worked with the Hong Kong Council of
Social Service to launch its Online Donation Services, which help
non-governmental organisations collect charitable donations online. The bank
also offers fee waivers and discounts for NGOs, senior citizens, and
disadvantaged customers.
"Both locally and worldwide, organisations are increasingly
adopting standard guidelines in their CSR reporting. To ensure a consistent
level of disclosure for its stakeholders and increase the transparency of its
social responsibility commitment, BEA has chosen to begin issuing CSR reports
that follow the GRI guidelines on an annual basis," BEA said.
With a number of banks, their CSR efforts can marry up with the philanthropy work of their high net worth and other clients.