Industry Surveys
It's Tough Out There For Global Wealth Managers, But Lots Of Varied Fortunes - PwC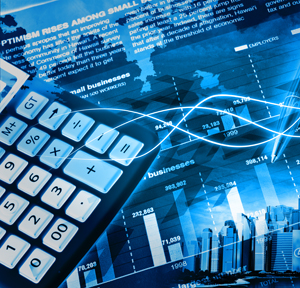 Wealth managers around the world must contend with a still-tough global economy although there are wide variations in how firms fare, such as in Asia and emerging markets, says PwC in its bi-annual report.
Wealth managers struggle with a tough global economy and
near-endless increases in regulations, although there are wide variations in
how firms in different regions fare, PwC says in its bi-annual survey of
industry trends.
Wealth managers in the Americas are more tech-savvy and
target a leaner business model than is the case for their global peers. Globally,
wealth creation is becoming ever more dispersed and diverse; "multi-speed
geographic markets are evolving", it said.
In Western Europe growth is slowest of all, while North America shows moderate growth, and in emerging markets
growth remains relatively high but has slowed in some areas. There is also what
PwC calls a further group of nascent markets which accumulate new wealth most
rapidly with net new money growth forecast at 16 per cent in 2013.
The report adds to a slew of surveys from other
organisations such as Boston Consulting Group, Scorpio Partnership and
ClearView Financial Media – publisher of this website - showing the global sector
in a state of flux. Some 74 per cent of firms are making significant changes to
their business models. The 60-page study, entitled, Navigating to tomorrow: serving clients and creating value, covers
200 organisations in 51 nations. Survey participants said the industry is
moving away from simply providing products towards delivering solutions and
advice to clients. Trust, reputation and brand will likely all play a greater
role in client propositions and clients' perception of value, the firm said.
Although – as demonstrated by recent evidence from the likes
of RBC Wealth Management/Capgemini - that high net worth individuals are
getting wealthier again after 2008, this is not an easy source of help. Margins
are under "significant" pressure; growth in different markets is uneven, while
shifting demographics and technology pose their own challenges to business models.
During last year, cost/income ratios, on average, stood at 69 per cent. Globally,
managers expect that rate to fall to 64 per cent by 2014.
Changing fortunes
"Switzerland
is expected to not only be overtaken by Singapore, but to also face
stronger competition from London. The future for Switzerland,
and all international financial centres, will increasingly be about
developing
defined areas of expertise to differentiate as transparency and
increased regulatory
standards create a more level playing field between the larger IFCs than
has been the case
in the past," PwC said.
Respondents said Shanghai and
Dubai are fast growing centres, closely followed
by Brazil, Miami
and Mexico City
as competition between traditional and newer IFCs and cities for the wealthy is
expected to intensify