Strategy
INTERVIEW: Regulatory Change Provides A Wealth Of Opportunity - Raymond James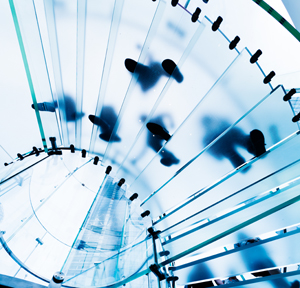 Chet Helck, chief executive for Raymond James Financial's Global Private Client Group, talks exclusively to Family Wealth Report about his strategic direction.
Since the global financial crisis in 2008, the financial services industry has come under increasing pressure to improve transparency, which has resulted in wealth management firms facing a raft of measures.
Many experts believe that the volume and pace of change is the single biggest challenge facing wealth management firms, driving industry consolidation and creating significant and increasing compliance and non-compliance costs.
Despite these costs and changes, wealth management firm Raymond James believes the current regulatory environment provides the firm with a host of opportunities, Chet Helck, chief executive for Raymond James Financial's Global Private Client Group, told this publication in a recent interview.
Founded in 1962, Raymond James is a firm with its roots in the business of providing financial guidance and planning to individual investors and families - and this remains the firm's primary business today.
In recent years, the Fortune 1000 company has gone from strength to strength. In 2012, the firm had revenues of $3.9 billion and total assets under management reached a new record of $52.7 billion in May 2013, up 32.1 per cent on May 2012.
Raymond James also has more than 6,200 wealth managers in 2,600 office locations throughout the US, Canada, the UK and elsewhere overseas.
Helck points to the firm's new compensation model for hybrid RIAs as one its many recent successes.
The model is aimed at financial advisors with at least $100 million in discretionary client assets under management. Advisors operating this new model will retain 100 per cent of their advisory fees and pay a quarterly fee to Raymond James based on each practice's discretionary assets under management.
Helck said the new model had been "very well received " and advisors already with the firm had managed to adjust to it successfully.
"It has given us the ability to retain those people who might have been tempted to go to a more direct model. Offering advisors choice also allows us to retain our high-quality advisors as well as attract new ones," said Helck.