Client Affairs
The View From Singapore: Getting Up Close With Where Private Banks Keep Precious Assets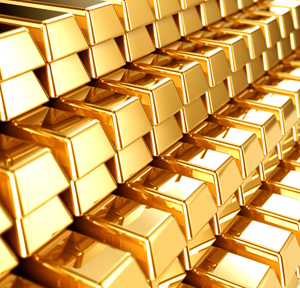 Private banks in Singapore have been expanding their capacity to accommodate the most precious valuables of their UHNW clients. This publication recently went on a tour of the city-state's storage facility.
Private banks in Singapore have expanded to store the most precious valuables of their ultra-high net worth clients. UBS,
Deutsche Bank and JP Morgan are some of the banks who have recently publicly
announced they are boosting their capability to store physical gold in Singapore.
However with the banks perched high in shimmering central
business district office towers there isn't much room or the sufficient floor
strength to accommodate gold bullion. There is also the professional security
needed to watch over the lustrous asset to think about.
So recently, yours truly saw for himself where these valuables reside.
I was on my fifth security check with one more to go. I had
driven out to Singapore FreePort and to a nondescript and yet individual-looking
complex set back and tucked away in a corner of the Changi industrial estate.
I entered the vertical glass tube and raised my hands high
in the air while a sinister-looking black metal arm scanned my body. I dreaded
to think what image the security guard was looking at - all I possessed was my
recent lunch. The contraption whirred backwards and forwards scanning me until
sensors turned green and I was cleared to proceed.
As I finally exited the complex layers of security, straight
ahead of me sat an amazing biomorphic-shaped architectural scale installation
by the industrial designer and architect Ron Arad. The complex twisting steel
and mirror stainless steel structure sits in the heart of the rectangular
building. Strangely for such a hard angular object it softens and humanises the
whole area. Raw concrete walls and subtle lighting complete the futuristic
building. I am then told to wait in an open area with no seating where I will
be picked up by my contact.
Purring beneath my feet in the climate controlled and sealed
basement were the vaults of some of the world's most renowned global private
banks. It was hard to imagine that I was now surrounded by gold, silver, palladium,
diamonds, precious art and the finest of rarest wines. As the elevator doors to
my right slowly open I half expected to see Daniel Craig or Tom Cruise come
running towards me.
After one more identity check I was taken to the rear of the
complex to a set of security doors that led directly out to Changi Airport,
enabling delivery straight into the complex from the airside. We then travelled
down to the basement in a massive cargo elevator. It is surgically clean and
large enough to drive a car into; most likely a vintage Aston Martin or perhaps
a Bugatti. I am told there are rare vehicles in the compound.
The complex houses only a few select tenants, among them
Christie's Fine Art storage and Malca-Amit. As the centre of wealth creation
and wealth preservation continues to swing to Asia
the Singapore FreePort, already full, will surely be the tip of the iceberg in
wealth management logistics. Outside the facility there is enough land to
create a second building and with the current accommodation bursting at the
seams with precious physical assets, I would guess phase two will not be far
away.
Malca-Amit provides a one-stop service for the ultra-high
net worth clients. The firm can collect the valuables from almost any location
around the globe, get them insured and delivered into the Singapore
facility. Everywhere I look cameras stare back at me and I suddenly realise
that also on my tour and politely keeping his distance is an armed security
guard.
Stable and safe
Singapore
is known for its political stability and for being one of the safest countries
in the world. It is now attracting not only local and regional UHNW individuals
to store and safeguard their physical assets. An international clientele
utilises the unique facility, and demand from that quarter is surging.
For Singapore,
the FreePort
complements the city-state's large and maturing private banking and wealth
management industry by providing wealthy clients with a place to store their
valuable physical collections.
Like a jurisdiction within a jurisdiction the Singapore
FreePort offers several advantages. There are no local taxes for residents and
non-residents alike on any transaction that takes place within the Freeport. There are
simplified customs procedures in place that preserve client confidentiality. No
bond securities are required for the import of property.
The centre also offers integrated professional services
within the FreePort
for expedited packing and shipping. Rapid and efficient property transport and
transfer via direct access from the airport's runways sets it apart.
Collectors who store works will also be allowed to exhibit
them in the city's various museums without having to pay taxes or file
complicated customs forms. In 2015, Singapore
will open the National
Art Gallery.
City Hall and the former Supreme Court are currently being refurbished and
reborn as the National
Art Gallery.
At 60,000 square metres it will not only be the largest visual arts venue in Singa­pore but
also one of the largest in the region.
We move back up to the ground floor where there are several
customised private rooms and vaults shielded by seven-tonne doors. These fortified
spaces give the interested parties the chance to view or show potential buyers
their precious stones, art or historical car under museum-quality lighting and
far away from prying eyes. Only the four walls know the deals that may have
taken place.
My tour is over and before I know it I am back in the car
park and blinded by the afternoon sun. The Singapore FreePort is an impressive
place that very few people will get to see and I feel fortunate to have been
allowed the visit. It also gives Singapore
another edge as it progressively broadens and deepens the suite of
sophisticated offerings to support the private banking and wealth management
industry as it continues to develop as the private wealth centre for Asia.