People Moves
Swiss Private Bank Bulks Up With Senior Asia-Pacific Appointments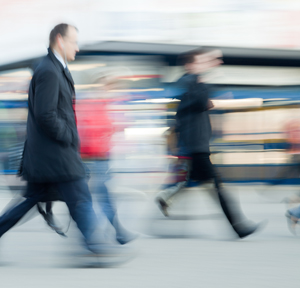 Swiss private banking firm Lombard Odier has made two senior
appointments to its Asia-Pacific team.
Fred Horsey has joined as co-chief operating officer and general
counsel, while Christophe Morel, who has been part of Lombard Odier group's internal
audit unit, will relocate from Geneva
to become the chief risk officer for the Asia-Pacific team on 1 September this
year, the bank said in a statement late yesterday.
The two men will be Hong Kong-based and report to Vincent
Duhamel, head of Lombard Odier Asia-Pacific. Both positions are newly created roles,
it said.
"In the past two years we have expanded our services to
clients and more than doubled our presence in the region. Fred and Christophe
bring energy, insights and expertise in operational and internal development
and their appointments significantly enhance our ability to add value for
clients," Duhamel said.
Lombard Odier has been present in Asia for more than 25
years with offices in Hong Kong, Tokyo and Singapore and has partnerships with JBWere in Australia and KB Kookmin Bank in South Korea.
Horsey has lived and worked in Asia
for over 15 years. He brings experience across operations, product development
and regulatory affairs. Horsey manages overall finance, operations, legal &
compliance and human resource processes at Lombard Odier Asia-Pacific. Prior to
joining Lombard Odier, Horsey held similar roles at Barclays Global Investors
and Janus Capital. In addition he was the head of product development at
JPMorgan Asset Management in Asia for seven
years.
Morel has been with Lombard Odier since 2000 and is
relocating to Hong Kong from his current position of senior vice president of
Lombard Odier group's internal audit department in Geneva. He has managed governance, audit and
internal controls for the firm in both Europe and Lombard Odier Investment
Managers in the US.
Before joining Lombard Odier he held internal auditing positions at HSBC
Republic Bank and UBS.