Offshore
BREAKFAST BRIEFING: Offshore Centres To Stay, But Expect Fewer Of Them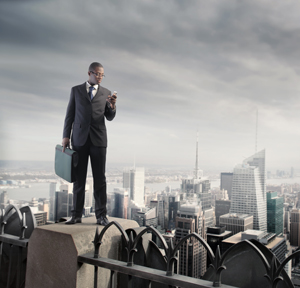 Onshore wealth management will become more significant, and the number of offshore IFCs will consolidate as large countries sustain pressure against them, a Breakfast Briefing heard recently.
The world of onshore wealth management is likely to become
even more important as large countries flex their muscles against offshore
jurisdictions, producing consolidation among some IFCs in the battle for market
share, a Breakfast Briefing meeting in London
heard recently.
While the debate about what "offshore" or "onshore" mean is
not settled, panellists at the event, organised by ClearView Financial Media,
publisher of this website, agreed that old-style offshore centres acting as
secretive locations for illicit funds were doomed. (The event at the Carlton
Club in London's
St James's district was held in association with Asiaciti Trust, the family-owned, independent fiduciary services group.)
The speakers at the event were Sean Coughlan, managing director
of the Asiaciti Trust Singapore office; Seb Dovey, co-founder and managing
partner of Scorpio Partnership; Andrew Goodman, partner, private client team,
Taylor Wessing; Matthias Memminger, partner, PricewaterhouseCoopers, and Rupert
Ticehurst, partner, private client department, Berwin Leighton Paisner.
Coughlan set out what he sees as one of the primary, and
enduring, advantages of offshore financial hubs – the availability of products,
pointing to the sheer range of options that people have in financial services
and wealth structuring in offshore centres today.
However, a worry revolves around confidentiality of client
data as governments push for more exchanges, he said. There are concerns about
whether in some cases the data is exchanged to regimes that are corrupt or fail
to provide suitable protections for confidential data.
Given the pressure currently being exerted by the larger
western economies it is inevitable that some of the smaller players in the
offshore list of jurisdictions will fall out of favour, he said. Another issue
is simply of how larger, powerful jurisdictions can engage in "bullying" of
smaller ones, Coughlan added.
One of the benefits in having a fund domiciled in a low- or
no-tax jurisdiction is that this can to some extent mitigate periods of poor
performance of funds, he noted.