People Moves
Summary Of Executive Moves In Global Wealth Management - October 2013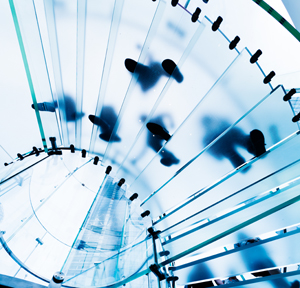 Trust Corporation, the Channel Islands-based organisation,
restructured senior management to "pave the way for future growth and
development", moving Amit Taylor to the newly-created role of group managing
director. One of the company's founders and former managing director, Michael
Betley, took on the new role of executive group chairman and previous chairman
Tim Betley remained as a non-executive director.
OVS Capital, the investment manager which focuses on
European equity event-driven strategies, appointed Nitin Sharma to its
investment team; it also promoted Manuel Blanco to partner. Sharma joined OVS
as an analyst from Centaurus Capital.
Sal Oppenheim promoted Dr Cordula Haase-Theobald to lead the
Cologne office,
in a move to reinforce its headquarters. Haase-Theobald was previously head of
client and foundation management at Sal Oppenheim and managing director of the
family office Oppenheim Vermögenstreuhand (now Deutsche Oppenheim Family
Office). Having advised wealthy clients for more than 15 years, she replaced
Andreas Winterberg, who left the bank for new opportunities.
iShares expanded its Europe, Middle East and Africa sales teams, and appointed Jessica Eistrand and
Deri Bainge as directors. Eistrand covers the Nordics and Benelux and Bainge
covers Germany, Switzerland and Austria. They report into Leen
Meijaard, head of iShares EMEA Sales. Eistrand has over 13 years of sales
experience in the Nordic region and joins from StormHarbour, where she worked
in the European client solutions team and was responsible for managing Nordic
institutional clients. Prior to this, Eistrand served at JP Morgan. Bainge, meanwhile,
has more than 10 years of experience in sales across German speaking regions in
Europe. He previously worked at Credit
Agricole CIB.
ING Group made a number of senior leadership changes which
it sees as an important step towards its flotation next year. Ralph Hamers took
over from Jan Hommen as chief executive. The appointment was originally
proposed in February 2013 and approved at the Annual General Meeting in May. Lard
Friese was appointed vice-chairman of ING Insurance.
Middle East and Africa
Nedbank Private Wealth, part of the Old Mutual Group,
appointed Marc Beattie and Chris Jones as private bankers to its Dubai-based
regional operations. Beattie, with nearly 15 years' experience in the financial
services and private banking industry, previously served in a number of
advisory and business development roles in Lloyds TSB International Private
Bank in Dubai and Jersey
since 1999. Jones has over 25 years' experience in advisory and management
roles within the financial services industry. Prior to joining Nedbank Private
Wealth, he worked as a private banking manager at the Dubai branch of Lloyds
TSB International, managing portfolios of private and high net worth clients
across the GCC region.
Deutsche Bank appointed Fahad Albader and Adel Dagher as
co-heads of asset management coverage for Deutsche Asset & Wealth
Management in the Middle East and North Africa.
Albader and Dagher have joint responsibility for representing DeAWM and its
investment capabilities to institutional clients across the MENA region. Based
in Dubai, they report to Peter Roemer, head of
DeAWM's global client group, Europe, Middle East and Africa.
Albader joined from Deutsche Bank's Corporate Banking and Securities (CB&S)
division, where he was most recently head of coverage for Kuwait. Dagher
joined after 12 years with Man Group, where he most recently helped to develop
Man's institutional business in MENA, with a focus on alternatives.
Societe Generale appointed Richad Soundardjee as group chief
region officer for the Middle East, as well as
chief executive of Societe Generale Dubai. He replaced Eric Wormser, who was
appointed in another senior position within the group. Based in Dubai,
Soundardjee reports to Slawomir Krupa, CEO of Central and Eastern Europe,
Middle East and Africa for corporate and investment banking, private banking,
asset management and securities services. Soundardjee was previously head of
global capital markets overseeing the CEEMEA region for Societe Generale
Corporate & Investment Banking, holding that position from 2009. He joined
the French bank in 1994.
The Kuwaiti investment firm, Global Investment House made
Raul Biancardi an executive vice president, as he joined Global to head its
asset and wealth management arms. He served as a top executive for regional and
international financial institutions including NCB Capital, Lehman Brothers,
Deutsche Bank, and Morgan Stanley.