People Moves
Summary Of Executive Moves In Global Wealth Management - October 2013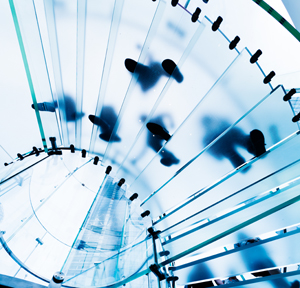 Asian Moves
UBS Global
Asset Management, the asset management arm of Swiss banking giant UBS, named a
new head of investment strategy for its Australia business.
Tracey
McNaughton joined the Australasia team to focus on local economic and
investment research. In addition, she has become part of the Australian
Investment Committee.
McNaughton
was previously a senior investment specialist at Colonial First State, where
she worked for three years. Prior to that, she held specialist roles at Ballie
Gifford, BT Investment Management, Westpac and Credit Suisse First Boston.
Taking over from Mark Rider, who moved to ANZ four months ago, she now reports
to Bryce Doherty, head of UBS GAM in Australasia.
Bank of
America Merrill Lynch appointed a new chief executive and country executive for
Australia.
Kevin
Skelton is now the head of the Australia business, taking over from James
Barrett-Lennard, who served as acting country executive. Barrett-Lennard
continues as chief operating officer for Australia and will work closely with
Skelton.
A veteran
banker, Skelton brings over 25 years of experience working at the firm's New
York, London, Singapore, Melbourne and Sydney offices. He most recently served
as head of Australia investment banking. In his new role, he also becomes a
member of the Asia-Pacific executive committee.
Guardian
Advice, the Australian life risk specialist dealer group, strengthened its
presence in Queensland with a new state manager.
Andrew
Hammelmann joined the firm after serving as practice development manager for
MLC and NAB Financial Planning. He was also Queensland state manager for
compliance at MLC, where he specialised in guiding advisors' business practices
and quality of advice. Before that, he was a senior compliance and surveillance
officer with the ASIC's financial services industry unit.
In his new
role, Hammelmann replaces Hugh McLennan who remains with the company as
Queensland practice development manager after serving as state manager for
seven years.
AMP, the
Australia and New Zealand wealth management firm, reshuffled its management
ranks to build a "leaner, more efficient" team, effective 1 January
2014.
Under the
new structure, Lee Barnett retains his role as chief information officer,
responsible for the company's information technology function, workspace and
sourcing, while Pauline Blight-Johnston, director of wealth protection and
mature products, was promoted to group executive for insurance and superannuation.
Also promoted was Rob Caprioli, from director of banking and wealth management
products, to group executive for advice and banking.
Gordon
Lefevre, CFO of property firm Grocon, replaces Colin Storrie as chief financial
officer, effective 1 March 2013. Lefevre will join AMP at the end of January
2014.
BT
Investment Management, the Australian investment firm, named a replacement to
outgoing chairman Brian Scullin, who retires on 6 December 2013 after six years
on the post.
James Evans
has been with the company since 2010 when he joined the board as non-executive
director. He is currently the chairman of the audit and risk management
committee. Evans brings over 40 years of industry experience to the firm and
has held senior positions at Commonwealth Bank and Lend Lease.
JBWere, the
Australia and New Zealand-focused private wealth management firm, appointed a
new chief investment officer.
James Wright
is now responsible for setting the firm's investment strategy. He oversees the
asset allocation, product and security selection for the company's private
wealth management, institutional and non-for-profit client portfolios.
Wright most
recently served as CIO and head of equities at ING Investment Management. He has
over 23 years of experience in the wealth management industry and has served
the Commonwealth Treasury and Treasury Corporation of Victoria.
He replaced
Giselle Roux who resigned in May.
Guy
Carpenter, the global risk and reinsurance firm, strengthened its Australian
operations with six new hires.
Matthew Rose
now in the newly-created role of principal, capital and strategy, overseeing the
firm's expanded range of advisory services. Rose brings 23 years of industry
experience to the role, having worked at Suncorp, Wesfarmers Insurance and
Zurich.
Joining him were
Tom Harvey as catastrophe analyst, Kim Collins as head of broking property
replacements and Teresa Aquilina as head of property and casualty underwriting.
The firm also relocated Samantha Dew and Valerie Badcock from London to lead
the broking casualty placements and property division, respectively.