People Moves
UAE Wealth Manager Starts Asia Expansion With New Hong Kong Branch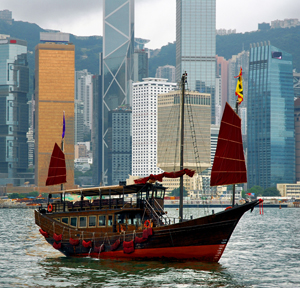 Acuma owner Nigel Green reveals that the new Hong Kong branch is just a first of many in Asia.
Acuma, the UAE-based wealth management firm, has announced plans to open an office in Hong Kong by the end of November 2013.
In a statement, company owner Nigel Green said that the expansion into Asia will initially focus on the Hong Kong office, but the firm has "far-reaching strategic plans" that involve highly-regulated areas in the Asia-Pacific region. Acuma currently operates in Dubai and Abu Dhabi.
The new Hong Kong branch will be led by newly appointed director Simon Davies, who joins from Hong Kong-based Richmond Asset Management, where he served as chief executive and director, in addition to managing private clients. Prior to that, he worked for MBA Berkeley Burke Financial Services, MBA Portfolio Services and Scottish Widows.
The move is being facilitated by Acuma's recent acquisition of Global Wealth Management. Green said the company is eyeing more acquisitions in the territory.