People Moves
Credit Suisse Makes Senior Appointment To Greater China Private Banking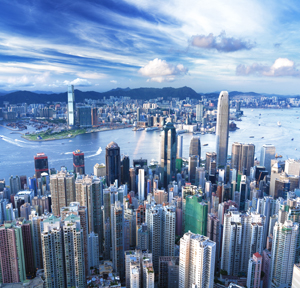 Credit Suisse, the Swiss banking giant, has announced a senior appointment to its Greater China private banking team.
Jason Yeung joins the firm as managing director and senior client partner for Greater China. Based in Hong Kong, his focus would be to enhance the bank's ultra-high net worth client capabilities. He reports to Tee Fong Seng, vice chairman and market area head of Greater China for the Asia-Pacific private banking arm.
Before Credit Suisse, Yeung was a managing director, private wealth management at Julius Baer. He became part of Julius Baer after the company acquired Merrill Lynch International Wealth Management. From 2010 to 2013, he led a team covering UHNW clients in Greater China markets.
As a senior client partner, Yeung joins a team comprising the most senior client servicing relationship managers in the Asia-Pacific private banking business. He will be responsible for driving the UHNW business in the region, with a focus on cross-divisional solutions in collaboration with the investment banking division.
Yeung's hire follows the appointment of Luo Liuyi as managing director and market leader for Greater China in October 2013. Luo is based in Hong Kong, also reporting to Tee.