People Moves
Manulife Asset Management Adds European Sales Capability, Expands Asia Exec's Role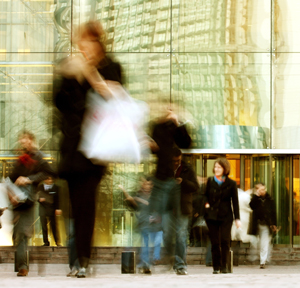 Manulife AM continues its global expansion by entering the European market and promoting its Asia institutional head's role to international level.
Manulife Asset Management has strengthened its institutional business network by adding a European sales capability and expanding its Asia executive's role.
Effective immediately, James Chen, currently head of institutional business and relationship management in Asia, will take on an expanded post as head of institutional business and relationship management, international. In addition, James Wheeler, previously the senior client sales and relationship manager for Legal & General Investment Management in London, has been hired as head of institutional sales for Europe and the Middle East.
The changes come on the heels of the expansion of Manulife AM's equity, fixed income and asset allocation capabilities, including the entry of the portfolio solutions group into Asia in 2012 and the addition of new investment teams to cover global equities, emerging markets debt and US small cap equities in 2013. In a statement, the firm said the decision to enter Europe builds on its strong performance in Asia.
Manulife Asset Management offers full investment capabilities worldwide. In Asia, it operates in Japan, Hong Kong, Singapore, Taiwan, Indonesia, Vietnam, Malaysia and the Philippines.