Surveys
EXCLUSIVE: Report Questions The Quality Of Social Media Activity Among Private Banks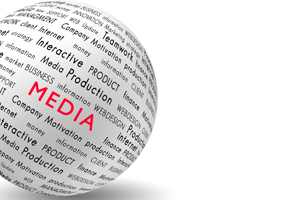 Stand-out qualities and drawbacks
Besides being represented on all main social media channels,
the report said the winners stand out by the additional social media features they offer. The Barclays
Wealth Blog, for example, provides information on behavioural finance, while Coutts
features several personalised Twitter streams of high-ranking staff, including
the chief investment officer. Additionally, Barclays provides examples of social
media activities on a personal level, which involves
staff having their own presences, it said. Meanwhile, Wells Fargo was praised for having
the best integration of social media presences.
"One main weakness that our analysts found was that, out of
the 30 banks evaluated, only Barclays, Coutts, Pictet and Societe Generale have
social media presences on all relevant social media networks, namely Facebook,
LinkedIn, Twitter, YouTube and Google+," the Swiss research firm said. The wealth managers examined scored, on average, a third of the possible points for their social media strategy; the report says the majority are ignoring many social networks, as well as failing to provide engaging content or frequent updates.
However, issues related to compliance and privacy/security are
arguably the most important facing the wealth management industry today, which could help to explain the apparent lack of progress among firms when it comes to social media.
In the US, for example, the principal body making policies or issuing guidelines related to
social media for firms in the financial services industry is FINRA – but this
is more advice and guidance than legal pronouncements, Stacey Haefele, chief
executive at HNW, Inc, has previously told this publication.
Haefele said firms in the
financial services industry tend to be left to their own devices
on how to interpret the latest guidelines, and it is up to individual firms to
ascertain a policy, to offer training and education, and to ensure enforcement,
oversight and archiving.
Although HNW, Inc - a marketing firm serving financial business - is US-based, Haefele's insights are relevant globally. Compliance workflow around how you manage, say,
10,000-15,000 individual publishers is complex and not just about technology, but business process. "It's not
insurmountable, but it can be very taxing and time consuming to do it
properly," she said.
Ultimately, it boils down to this: because wealthy clients are increasingly active on social
media, their advisors ought to be, too, says Steffen Binder, research director
of MyPrivateBanking.
"A social media relationship between a client and his or
her advisor - who will know and have befriended each other in the offline
world, too - is much more valuable than the client 'liking' or 'following' the
central, corporate social media activities of a bank," Binder said. "In the end, this is the business case for social media engagement: new client relationships and increased assets under management through constant interaction with existing and potential clients."