Strategy
The Role Of Technology In Enterprise Risk Management - White Paper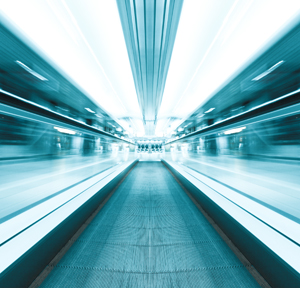 A new white paper looks at the growing significance of "enterprise risk management" - one of the most talked about and complex area of the wealth management sector today.
Wealth management firms can improve their enterprise risk management practices - one of the most talked about and complex areas in the sector today - by outsourcing their various technology systems to a single provider, SEI said in a new white paper.
The firm highlights in Risk Management—A Strategy for Success that many wealth management firms operate on up to 50 legacy systems with various data
sources and, crucially, limited integration between them. But when information is housed in a single location, firms can better report on and
analyze business trends throughout the organization, it said.
Enterprise risk management, or ERM, relates
to the processes used by firms to identify and address the various risks they
face. Essentially, ERM provides a "mechanism" for identifying which risks
represent opportunities and which may lead to potential pitfalls, according to
PricewaterhouseCoopers. SEI believes that outsourcing
is just one avenue wealth management firms should consider when looking to
enhance their ERM practices.
Al Chiaradonna, senior vice president, SEI Wealth
Platform, told Family Wealth Report
that the biggest risk pressures facing the wealth
management industry today boil down to two things: operational
risk and reputational risk.
"Investors and
regulators have much higher expectations of wealth management providers than
ever before when it comes to the quality of their infrastructures and the
transparency they provide around their operations. There is a demand for
institutional-quality in the retail space and if there is a breakdown or a
perceived breakdown in infrastructure or processes it can be devastating to a
provider," Chiaradonna said.
But crucially,
it is when trying to navigate between disparate pieces of technology that
regulatory and compliance issues arise. As
SEI stated in the paper: "Risk is often equated with regulatory reform;
complying with legislation such as Dodd-Frank, the Bank Secrecy Act and the
Anti-Money Laundering Act is a constant challenge to wealth management firms."